Day nine on Camp Utah was thought to be a day off for the playing group with a trip to Utah Olympic Park scheduled.
Located only five minutes down the road, Utah Olympic Park caters as a training facility for Winter Olympians, particularly those that specialise in the bobsled.
While the morning runs were reserved for the professionals, players were challenged to make it through a ropes course suspended 50 feet in the air.
In 45 degree temperature (eight degrees Celsius), the playing and coaching group successfully navigated through the 20 minute course.
Most of the playing group took it easy in the afternoon with a doublehead session on the calendar for Friday.
Snippets
A group of players led by Scott Pendlebury and driven by six-time NBL champion David Stiff (high performance manager), attended Wednesday night's basketball game in Salt Lake City. The Utah Jazz's Mo Williams drilled a three pointer with zero time remaining to knock off the San Antonio Spurs. The players caught up with Australian Patrick Mills (Spurs) after the game thanking him for the tickets.  Ben Reid scored a photo with four-time NBA champion Tim Duncan.


Caolan Mooney gives Harry O'Brien and Craig McRae a flying start to the day.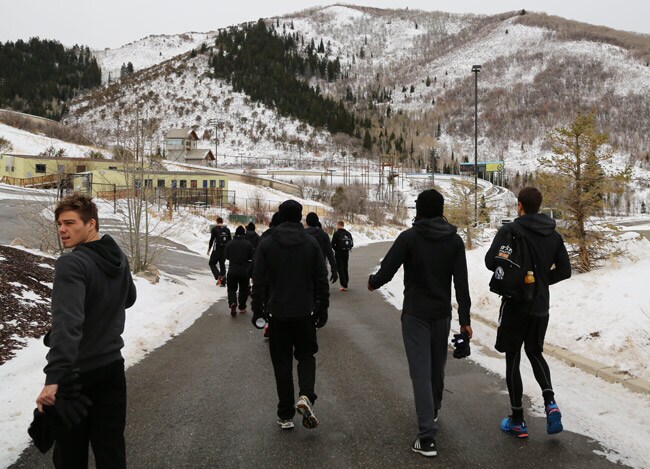 The walk from the Westpac Centre to Gosch's Paddock doesn't look anything like this.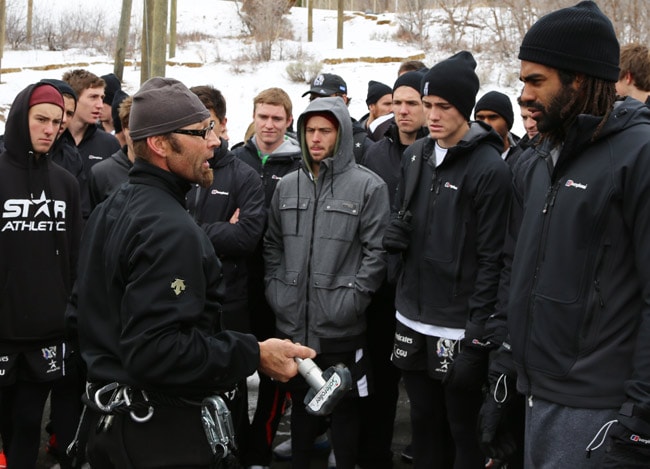 The players made sure they were rugged up as the temperature dropped to eight degrees.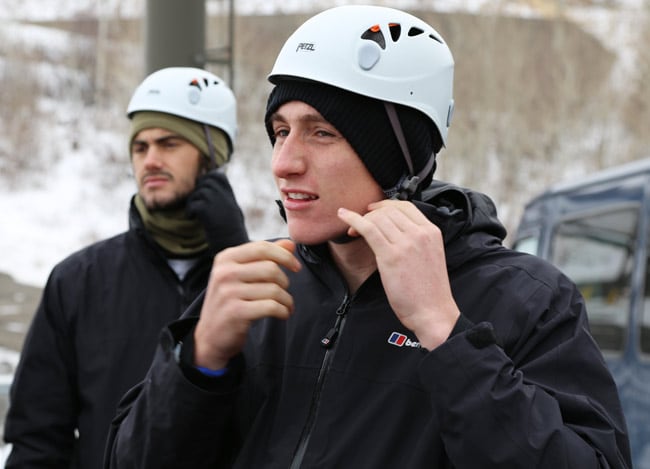 Ben Richmond takes a safety-first approach and buckles up.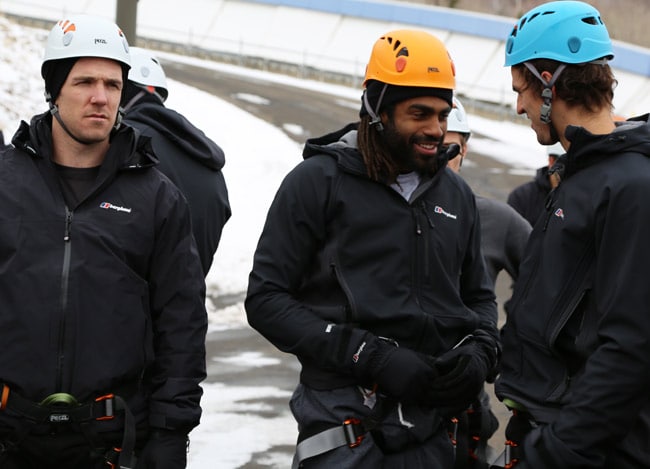 Harry and Pendles think this ropes course looks like a piece of cake, but Dane Swan doesn't look too confident.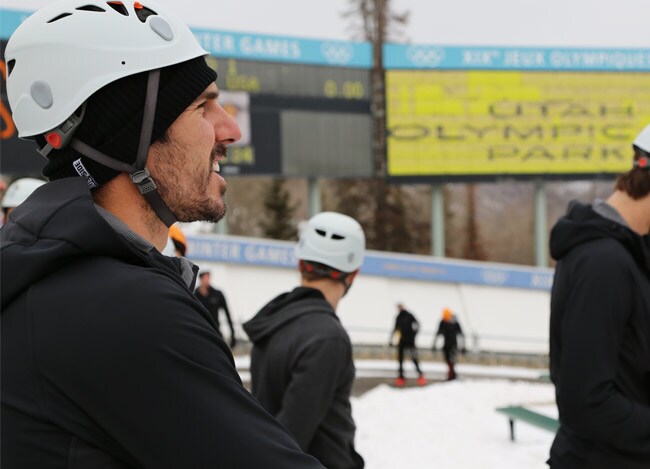 Quinten Lynch sizes up the challenge to come.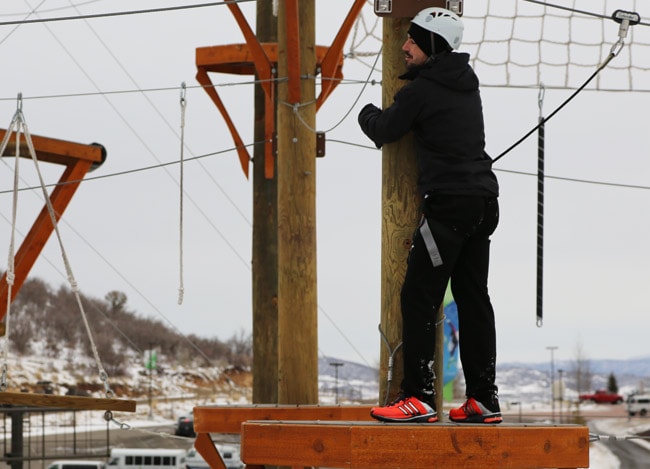 Steele Sidebottom clings on for dear life as he begins the high ropes course.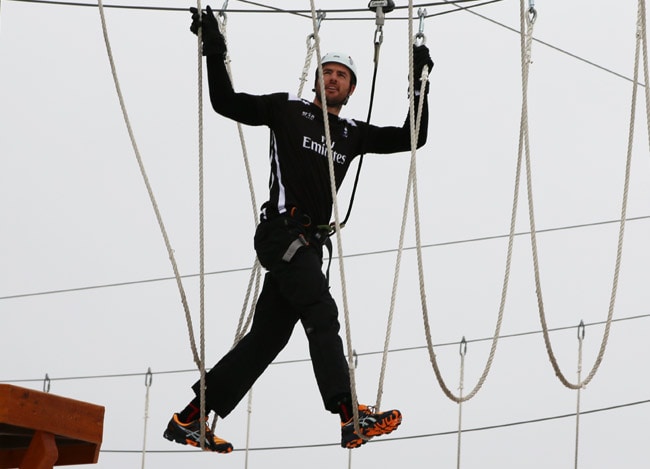 Darren Jolly doesn't appear fazed in the slightest swings his way through the high ropes.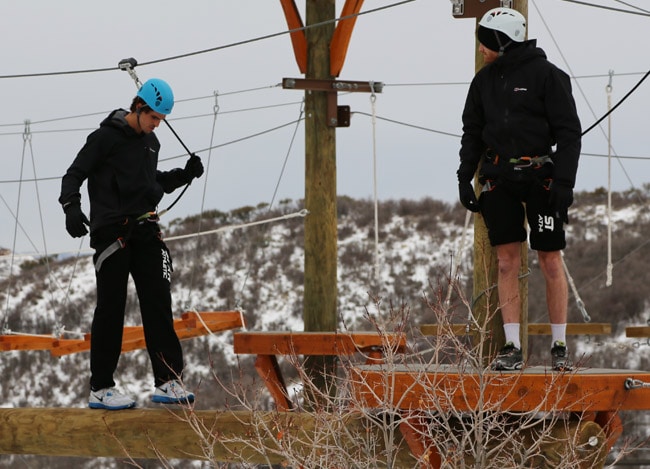 Scott Pendlebury shows the reasons why he's always able to keep his balance in heavy traffic on the footy field.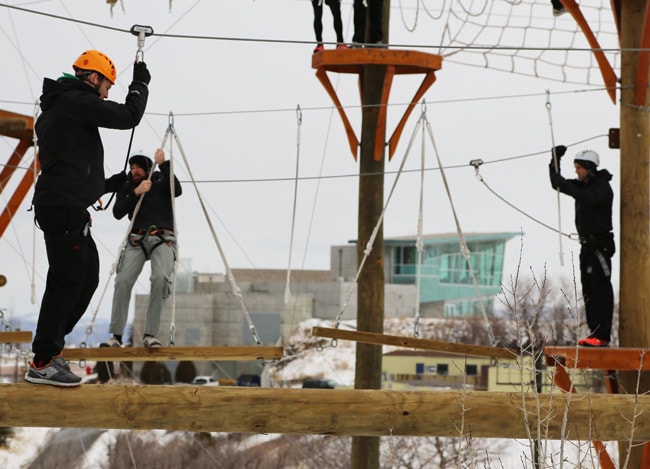 Marty Clarke keeps his focus, but Ben Hudson has a few problems on his hands in the background.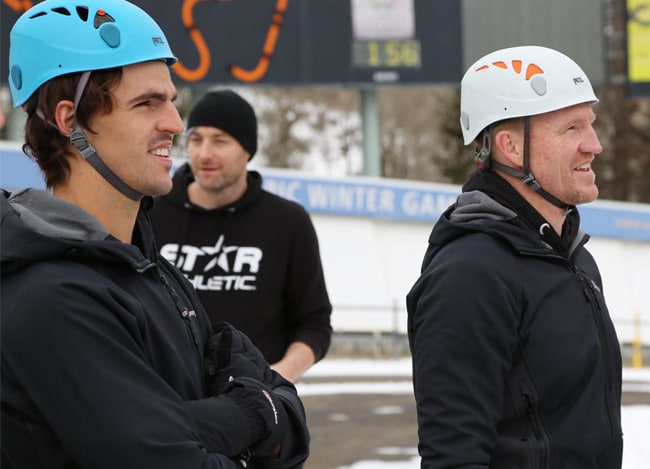 Scott Pendlebury and Nathan Buckley watch the rest of the playing group nervously tip-toe their way across the high ropes course.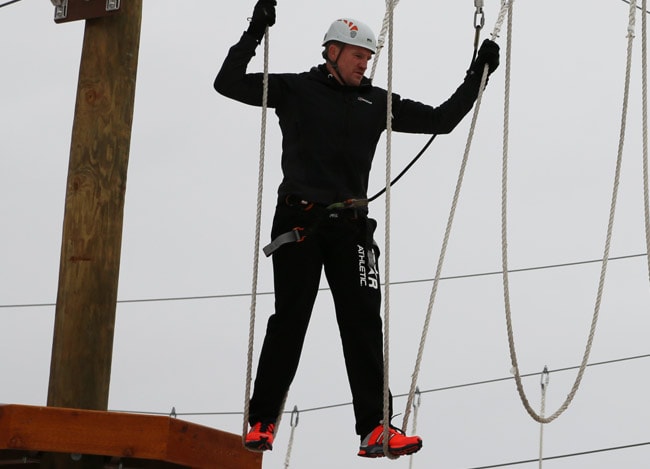 Now it's the coach's turn to tackle the 50-foot high course.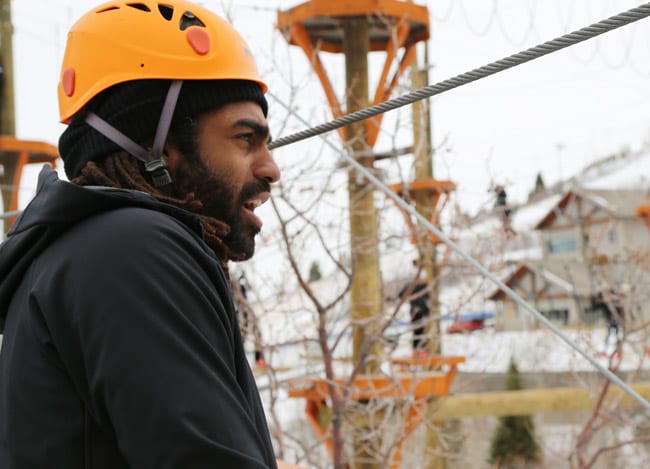 Harry gazes out at Park City's breath-taking scenery.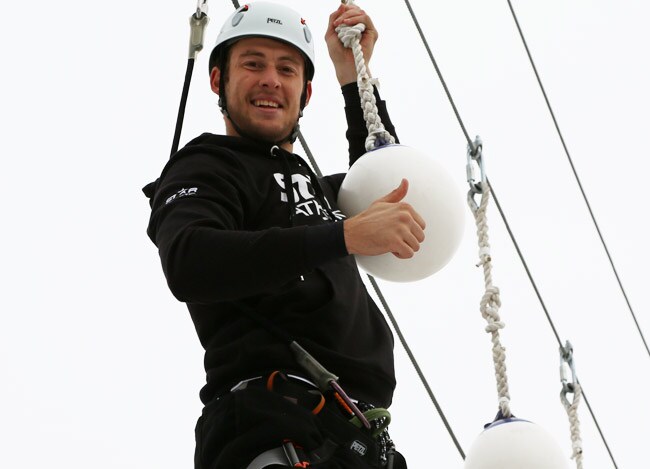 Everything's sweet for Ben Reid.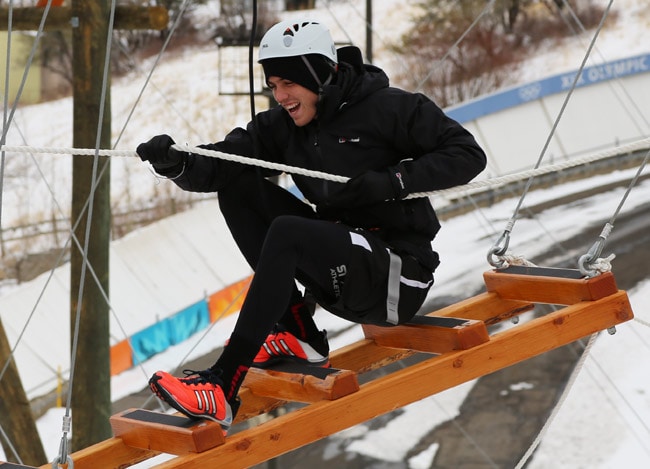 It was all fun and games for Paul Seedsman..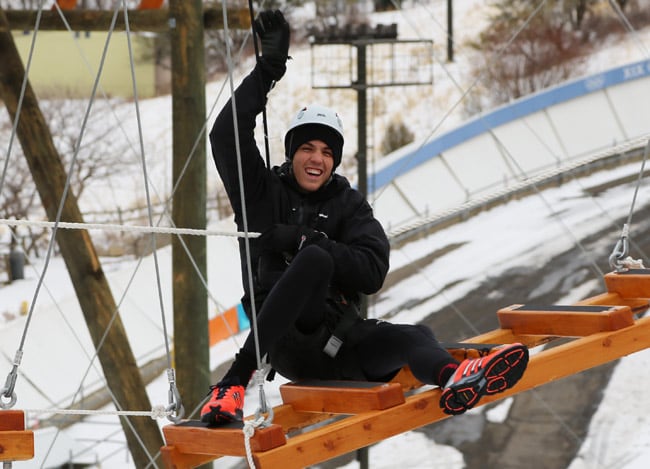 ...until he lost his feet.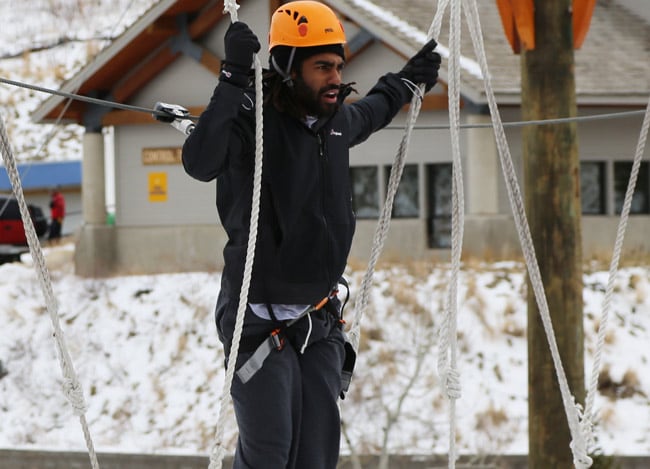 Don't look down Harry!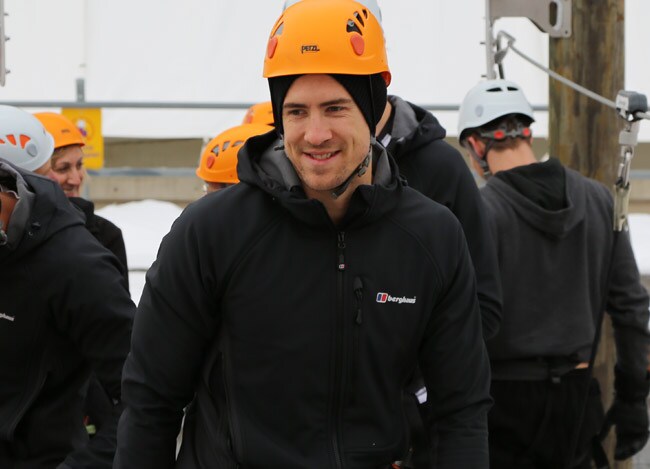 Jordan Russell was happy to make it back to solid ground.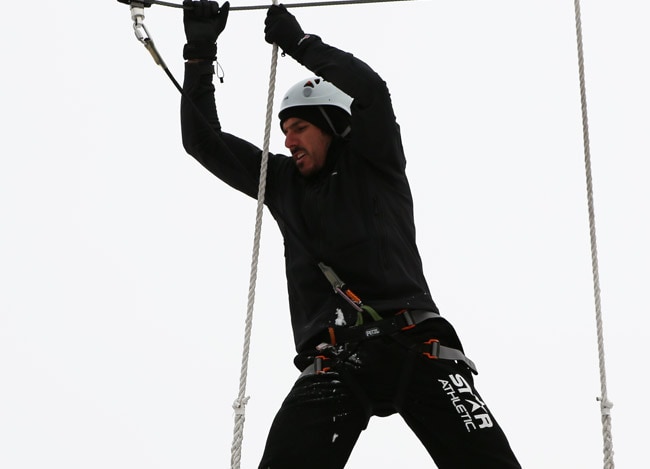 Quinten Lynch navigates his way to safety.