After a much-needed day off from training yesterday, the playing group returned to Basin Fieldhouse on Sunday afternoon for a gruelling session.
It's clear the coaching group is making the most of its remaining time at 2100 metres making the players work without a break for the entire time inside the training centre.
One of the highlights included Clinton Young jogging around the facility after taking off his moon boot several days ago (Young required foot surgery at the end of the 2012 season).
Snippets
- Saturday was the first and only day off for the group. Many elected to go into Salt Lake City to explore the state's capital. The nighttime activity involved the entire group venturing out to the Maverick Center to watch a spirited game of ECHL (a tier below the American Hockey League).  For the record the Utah Grizzles lost in an overtime shootout to the Alaska Aces. And yes, there were four fights during the game.
- Snow has fallen consistently over the last three days and nights meaning a white blanket remains over the entire Park City region.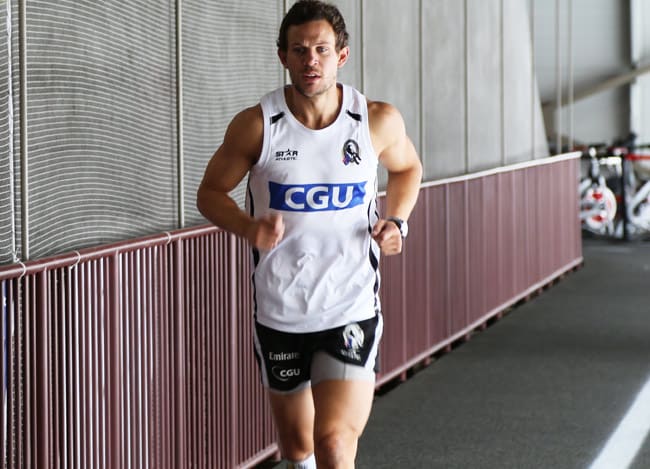 Luke Ball's return to senior football continues to gather momentum.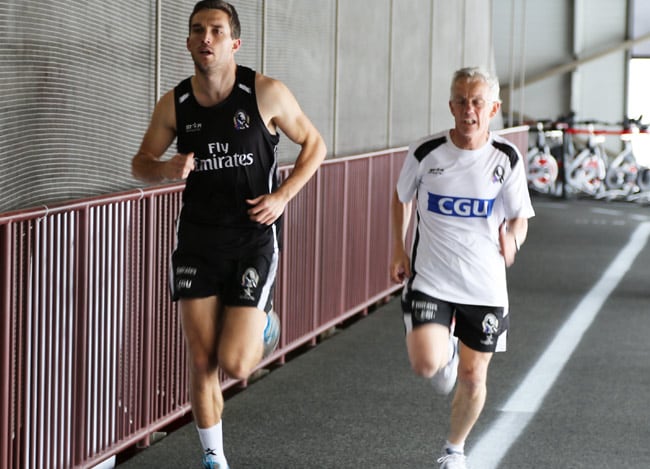 Clinton Young runs alongside club doctor Peter Baquie only days after discarding his moon boot.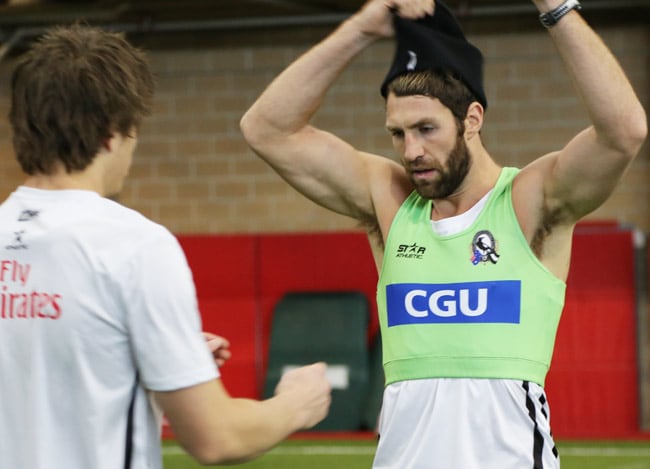 Corey Gault waits for the newly-bearded Travis Cloke to get set for the next training session.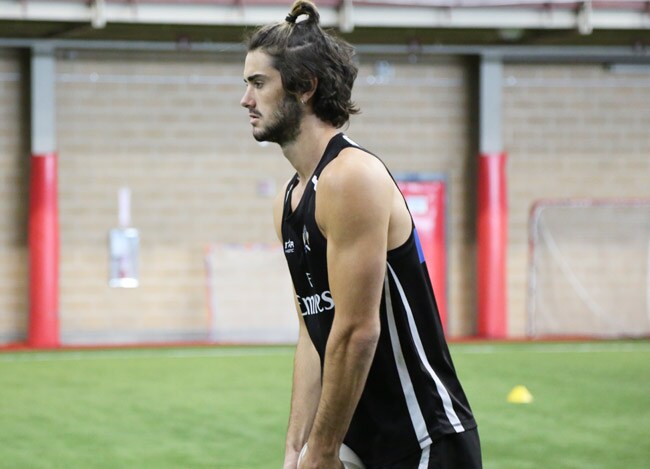 Brodie Grundy prepares for another day on the track.


Marley Williams puts a block on assistant coach Ben Hart, allowing Harry O'Brien to gallop out of defence.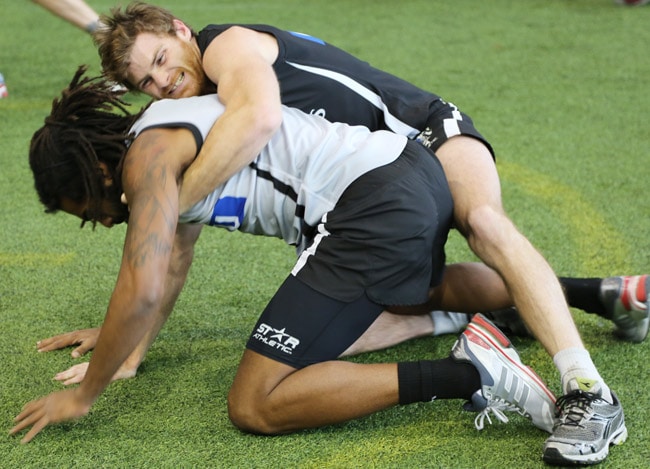 There's no escaping Heath Shaw.


Jarryd Blair awaits further instruction from his coaches.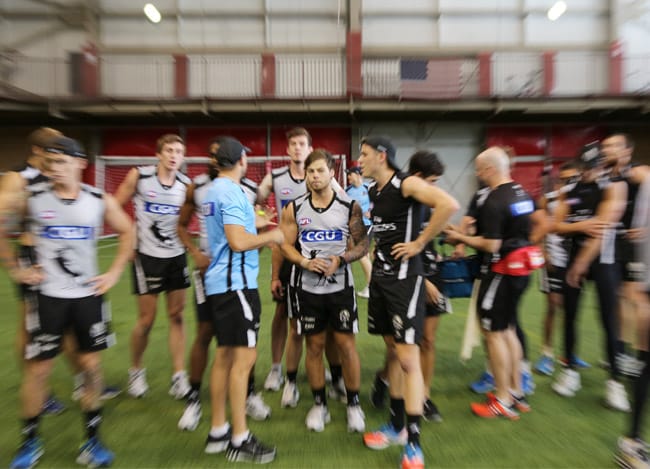 It seems like the players worked so hard that their vision began to blur...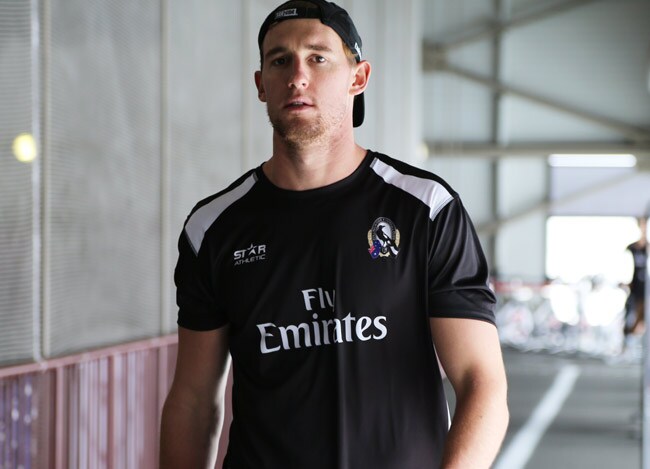 Lachlan Keeffe walks down the running track as he continues his return from knee surgery.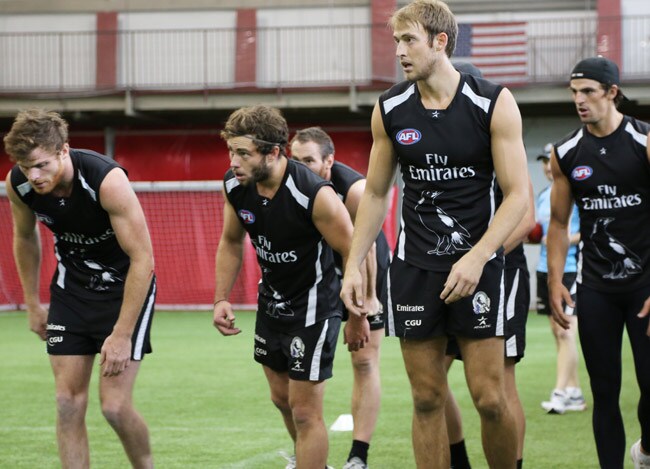 They might be tired, but the players are still ready and willing to take on anything thrown at them.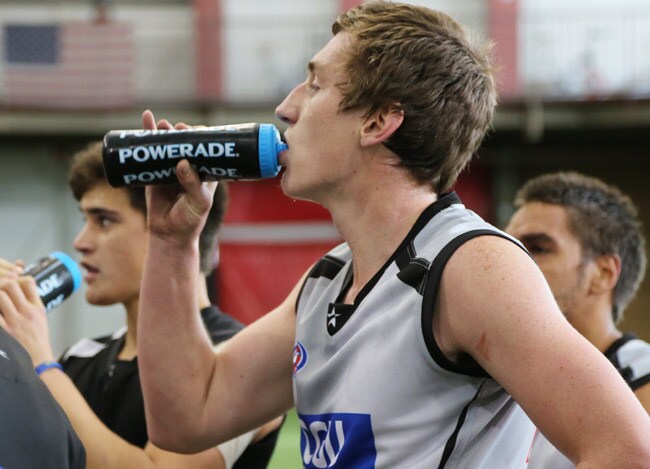 Ben Richmond rehydrates mid-session.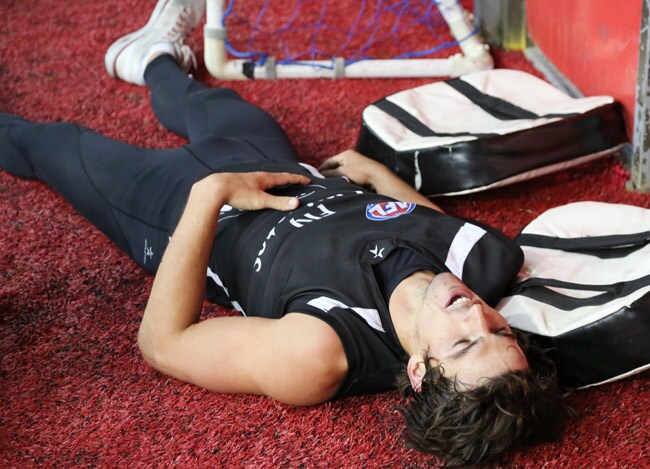 Scott Pendlebury was knackered by the end of the session.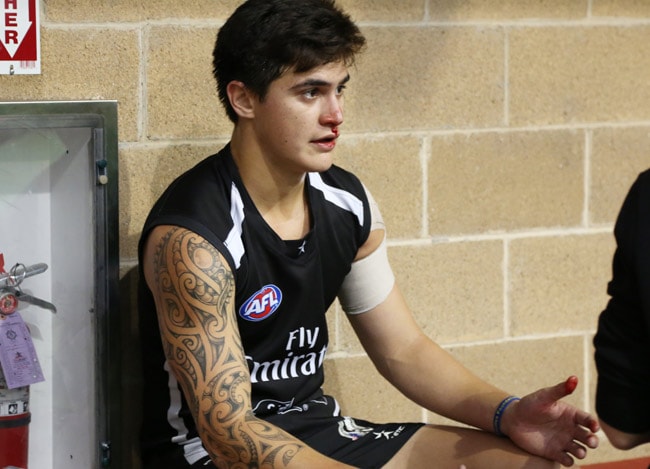 We're not sure how it happened, but Marley Williams managed to draw blood.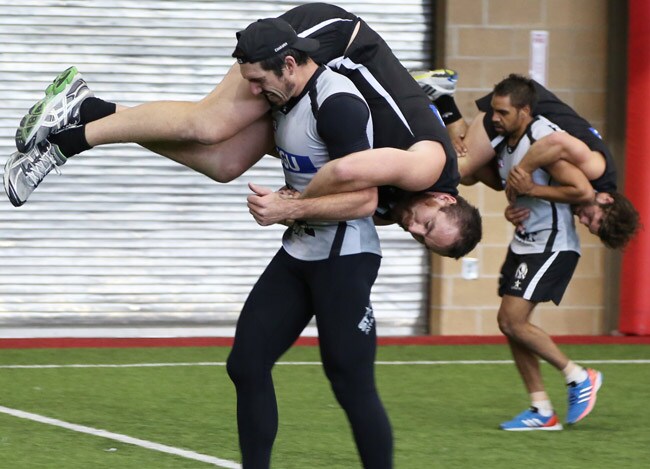 These weight divisions make sense - Quinten Lynch shoulders the Ben Hudson load while Andrew Krakouer is burdened by Jarryd Blair.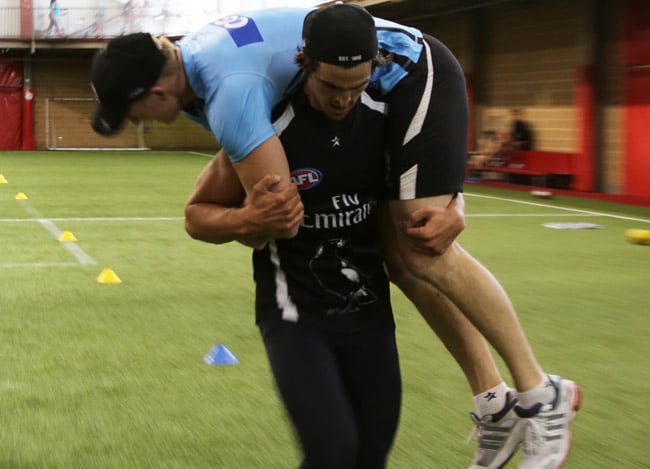 Scott Pendlebury takes the coach for a spin.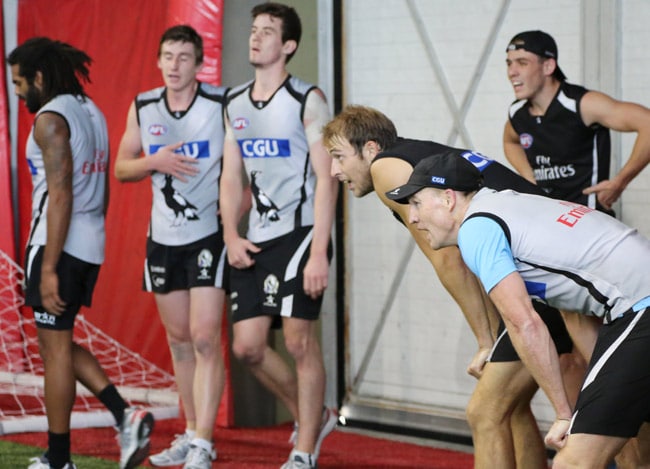 An illustration of how hard the players (and coaches) are working.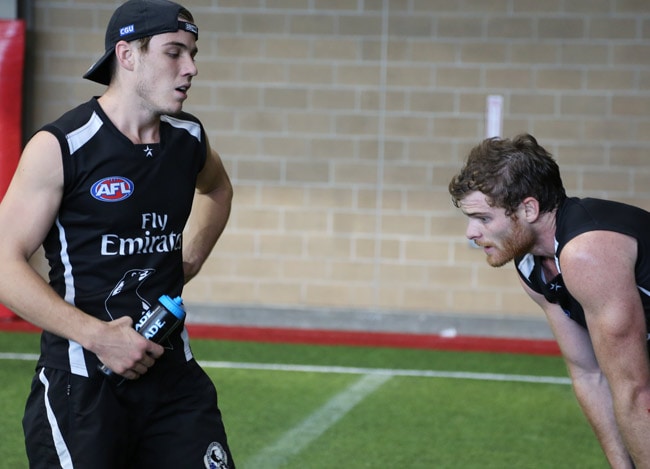 Paul Seedsman and Heath Shaw rest their tired muscles.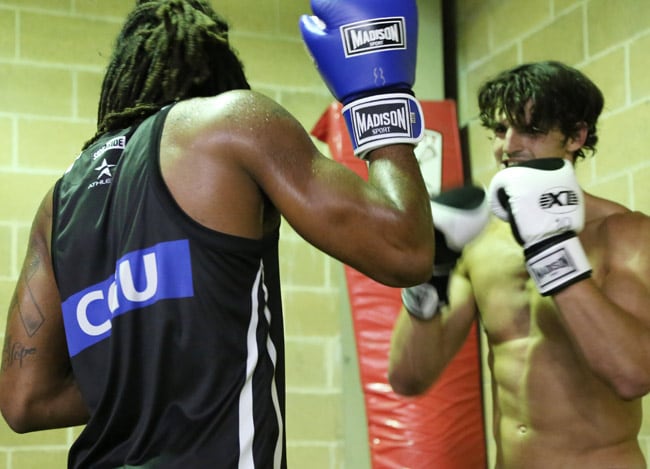 The O'Brien and Pendlebury machines were in full swing right 'til the end.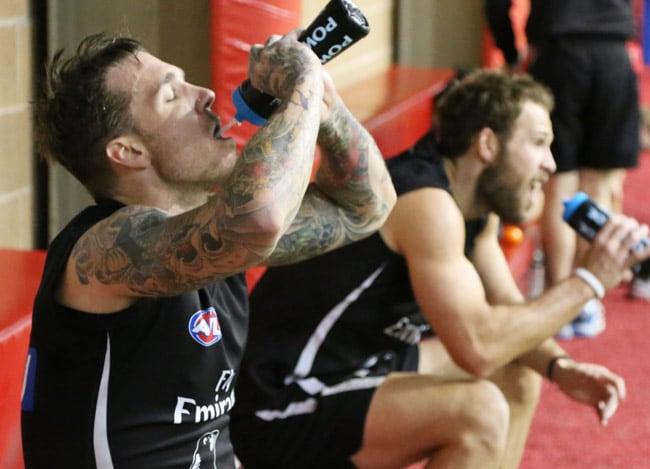 Dane Swan makes sure he gets every last drop of Powerade before steaming back onto the track.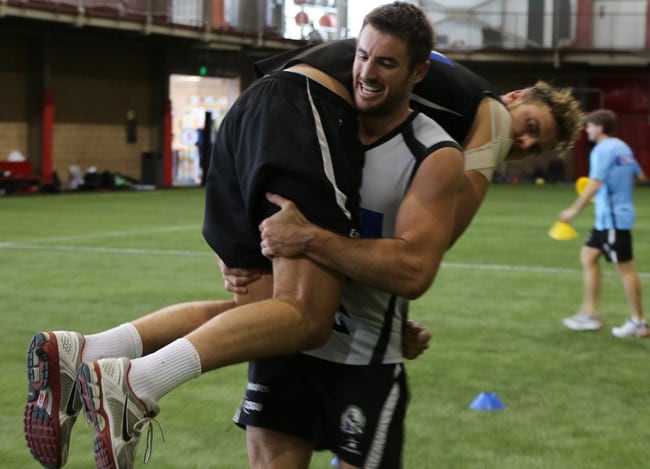 Only Darren Jolly could manage to lug Jarrod Witts along a sporting ground.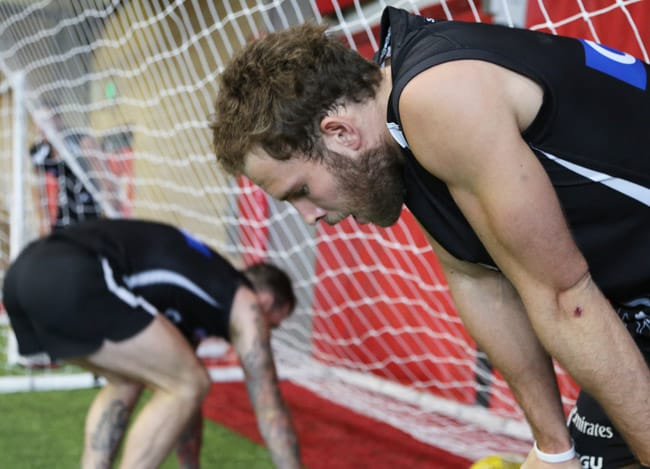 Brent Macaffer sucks in as much air as the high altitude will allow.