Tuesday morning's session at University of Utah was an early morning start with over two feet of snow greeting the group as they packed into the waiting vans.
The footys were out and the voices were high for the entire time inside the American football practice facility.
Camp Utah has two more days remaining before the Collingwood contingent returns to sunny home.
Snippets
- Ben Sinclair won the sprint challenge edging out Dane Swan in the final heat.
- Harry O'Brien, Ben Johnson and Dane Swan acted out 'Cool Runnings' heading down bobsled run at Utah Olympic Park.
- The local sushi restaurant took a hammering at dinner with the group making the most of its final free night before a team dinner on the last day.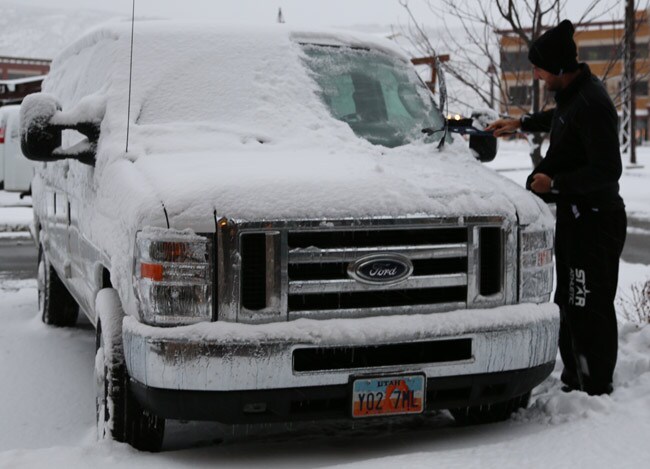 Not even growing up in Ballarat could have helped prepare Darren Jolly for the icy conditions in Utah.


When Bucks speaks, the players listen.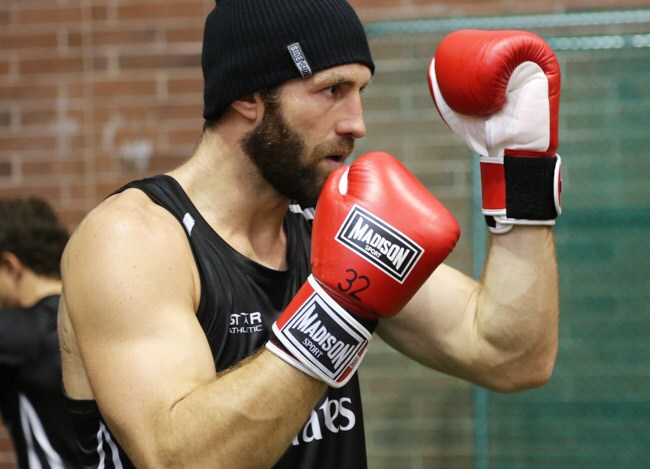 Travis Cloke has his game face on and it's not even 2013.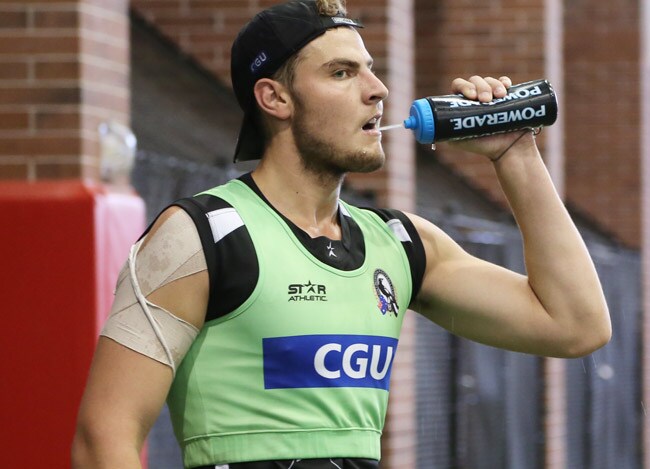 Jarrod Witts squeezes every last drop out of his bottle of Powerade.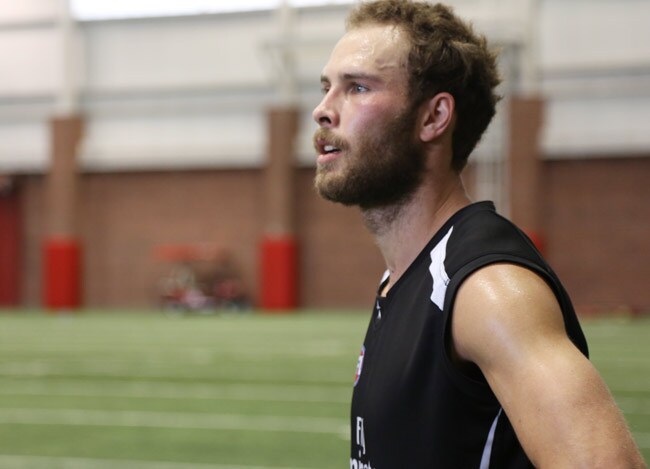 Brent Macaffer's been working overtime, judging by the sweat on his face.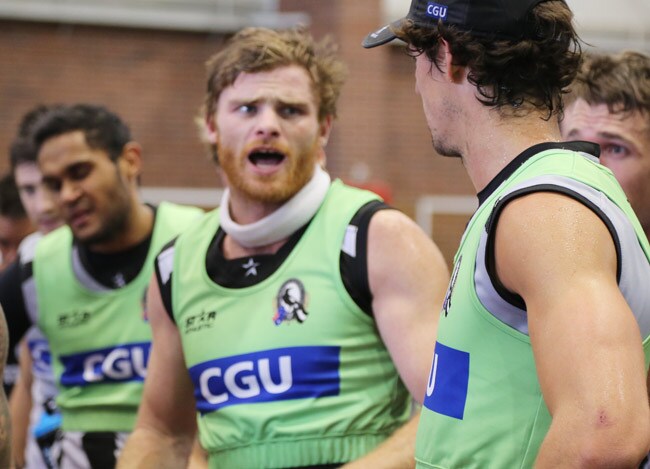 High altitude, low altitude, no altitude - Heath Shaw never stops talking.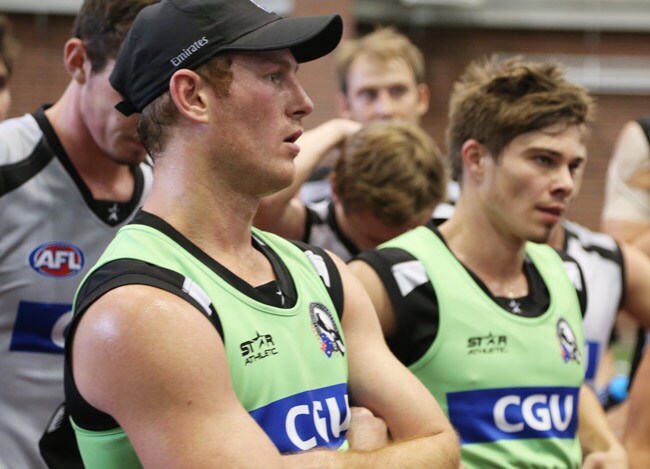 Ben Johnson takes in everything his coaches have to say.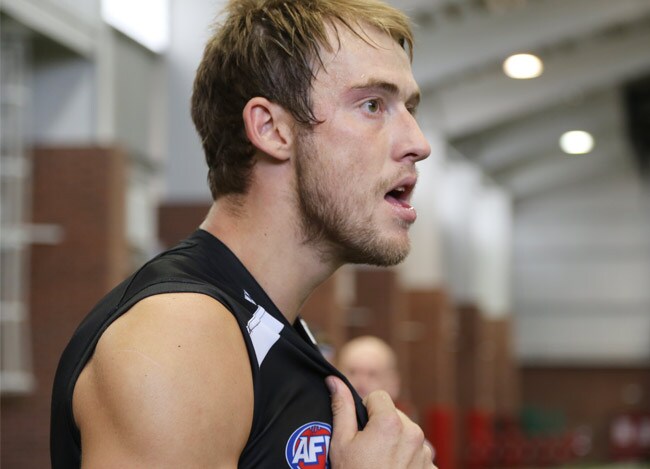 Ben Reid looks knackered.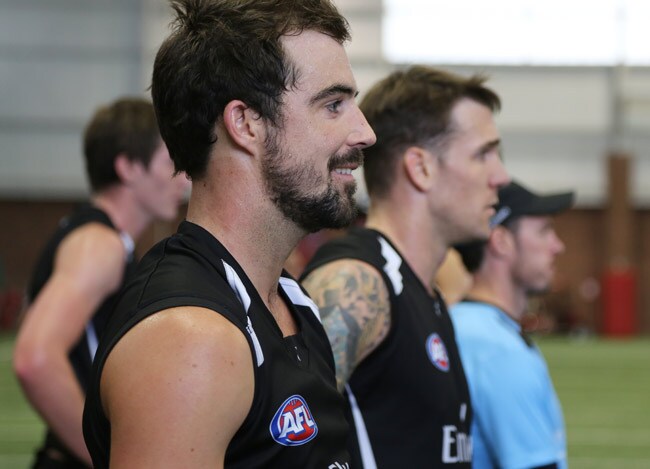 It's a rare occasion when Steele Sidebottom is photographed without a smile.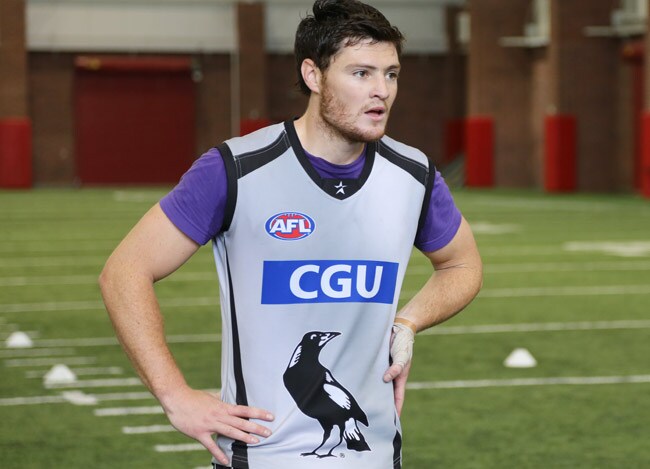 Marty Clarke fills his lungs.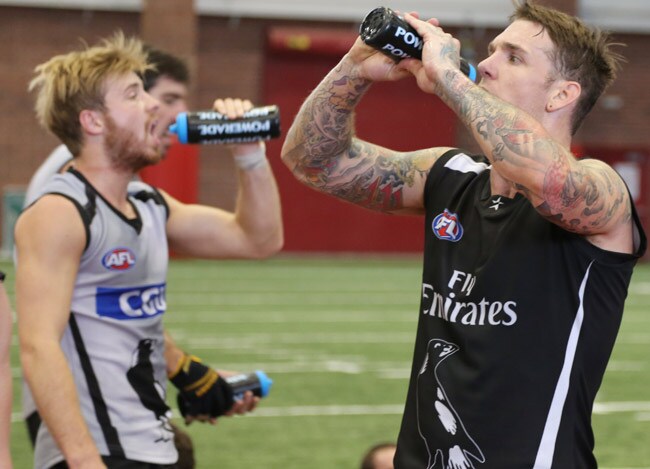 Only one thing on their minds.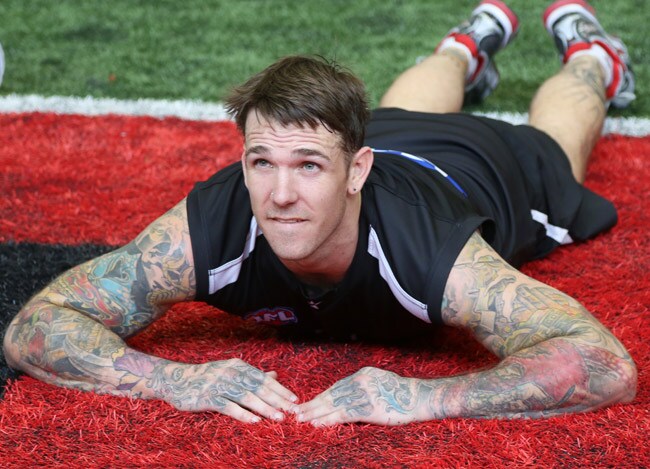 Dane Swan waits for the whistle.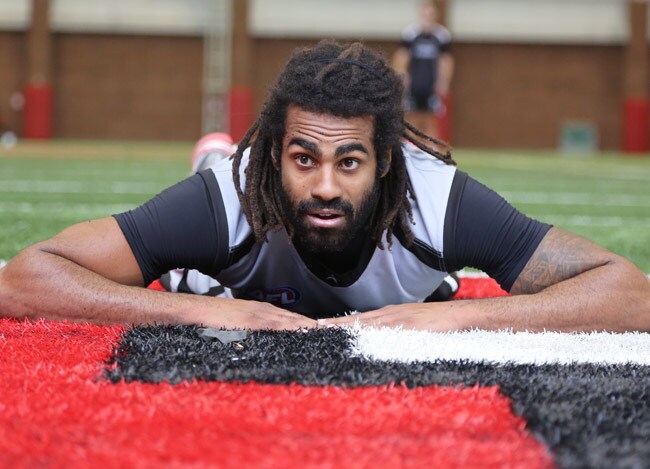 Harry catches his breath before taking off down the field.