Collingwood's 2013 VFL campaign will be highlighted by three night matches and nine home games at Victoria Park.
But within the fixture lurks return bouts with six of the top eight sides from the 2012 season, meaning the VFL Magpies will have their mettle tested all season long.
Click here to view Collingwood's 2013 VFL fixture.
The prospect of facing strong opposition doesn't faze new VFL coach Dale Tapping who is adamant that it is the best method of developing his charges as they prepare for senior football.
"We don't see that as being a negative in any way," Tapping told
collingwoodfc.com.au
.
"We want to play against the better teams to help give our guys the chance to develop their footy the best way possible. They may as well do it against good sides and help us find out if they have made any inroads in terms of their improvement."
The Magpies begin the season at home against North Ballarat but face tough road trips against 2012 finalists Werribee, Bendigo and Williamstown before the bye in May.
Collingwood is entering the new VFL season with a renewed sense of optimism under Tapping, who served as an assistant to Tarkyn Lockyer last season. Lockyer now holds Tapping's previous portfolio as the club's Midfield Development Coach.
Tapping is enthusiastic about what 2013 has to offer after a difficult two years which have seen the Magpies record a combined tally of eight wins from 36 games.
"We've had about 38 players come through and train during the pre-season and given that we will have a list of 21, they're good numbers," explained Tapping.
"The pre-Christmas training has been attacked really well and it has been really positive in the way they've gone about it.
"We certainly think that some of the guys we have brought in will help build the depth in regards to our VFL list next year. We'll have a bit more coverage, particularly physically, which was an area that we identified at the end of the season as an area of focus."
As the game's professionalism increases across all levels, Tapping understands the increasing importance of the attention to detail that often separates the best teams from the rest of the pack.
"Our program in the pre-season has been based around being more efficient with everything we do, in terms of our training times and being more diligent with everything we do, from how we prepare to how we perform on the training track. That's where the improvement comes from.
"You can't sit back and hope for improvement. We've got to make things happen.
"That's been our target through the pre-season with the VFL boys and the rookies who have been training with us since last Tuesday."
Of the four rookies Collingwood added to its stocks for 2013, it was notable that Kyle Martin (Frankston), Sam Dwyer (Port Melbourne) and Jack Frost (Williamstown) were all products of the VFL.
The fact that each player has already made his mark on the VFL fills Tapping with confidence that his team will be more competitive in 2013.
But the rookie list is hardly a glass ceiling for those with higher aspirations.
"They're top end VFL players," Tapping says of the state league trio.
"They've proven that they can play at VFL level over long period of time, they're pretty well placed and what we have to do with them is give them scope to improve to take their game to another level and play senior AFL footy.
"Their objective is not to come here to play VFL. It's to play AFL footy.
"But it does give you confidence in that they've been high end performers at VFL level in recent seasons. Martin and Dwyer were Team of the Year players in recent years and Dwyer played in a premiership at Port so they can only enhance your group and make you look better.
Click here to view Collingwood's 2013 VFL fixture.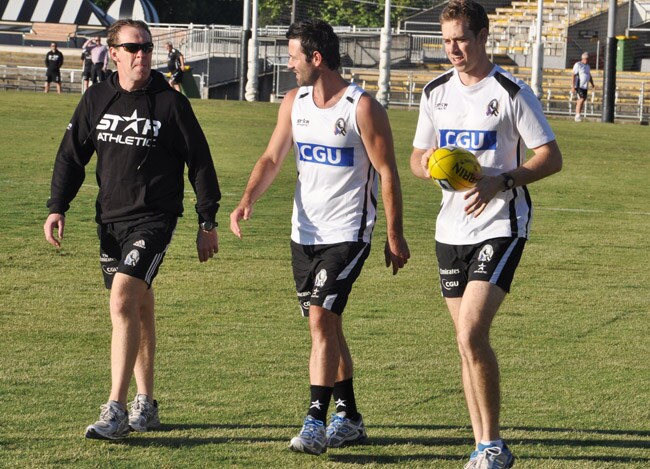 Alan Didak and Nick Maxwell walk a lap of the Victoria Park boundary line during last Wednesday's VFL training session.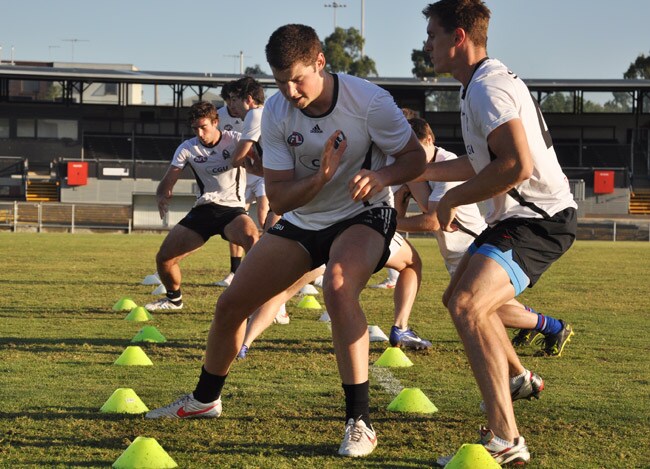 Brett Eddy lays a shepherd during a training drill.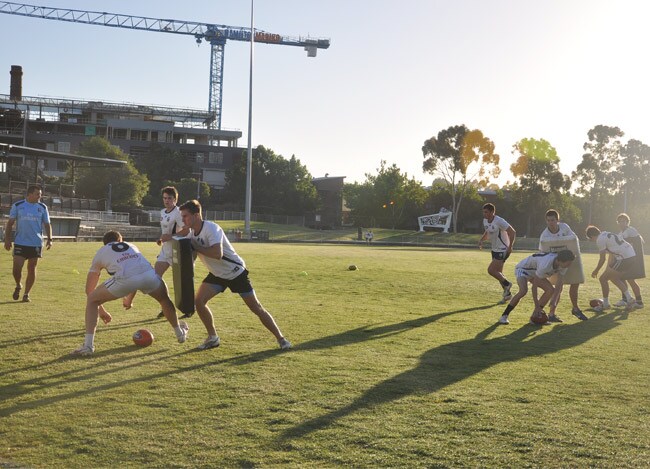 The players get to work as the sun rises over Abbotsford.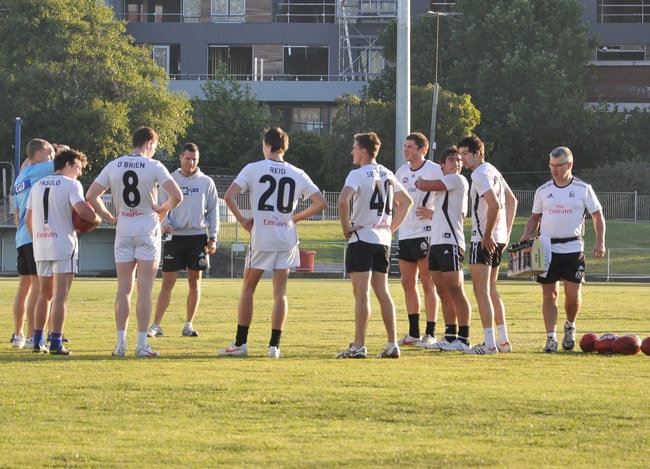 Midfield Development Coach Tarkyn Lockyer takes control.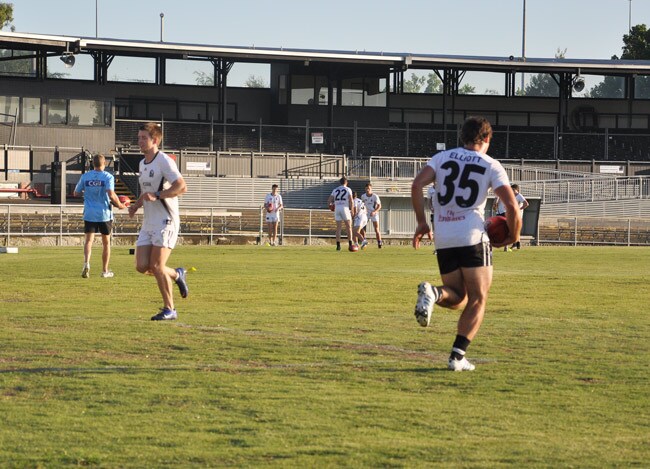 Don't be fooled by the names on the backs of the jumpers! The VFL players are wearing the 2012 AFL list's training tops while the senior players are over in Utah.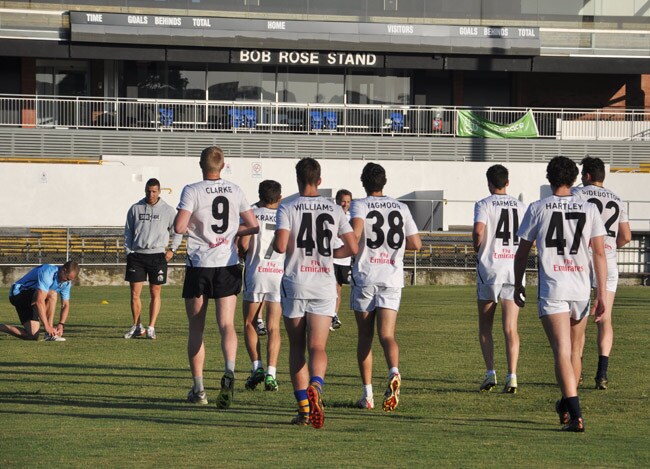 The VFL players, including new rookie Jack Frost (wearing Marty Clarke's No. 9) jog across to Tarkyn Lockyer.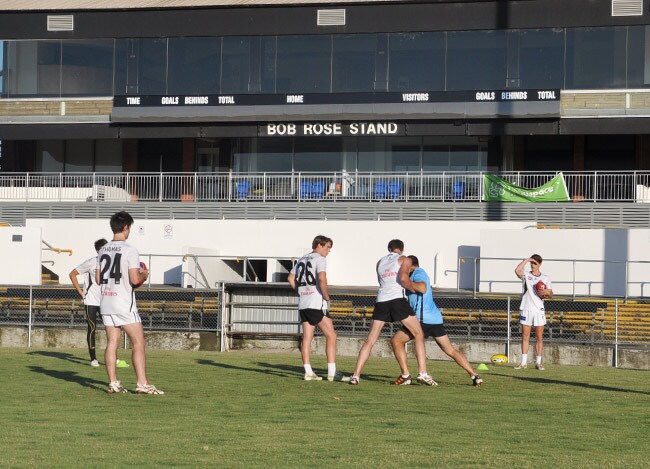 Training beneath the Bob Rose Stand.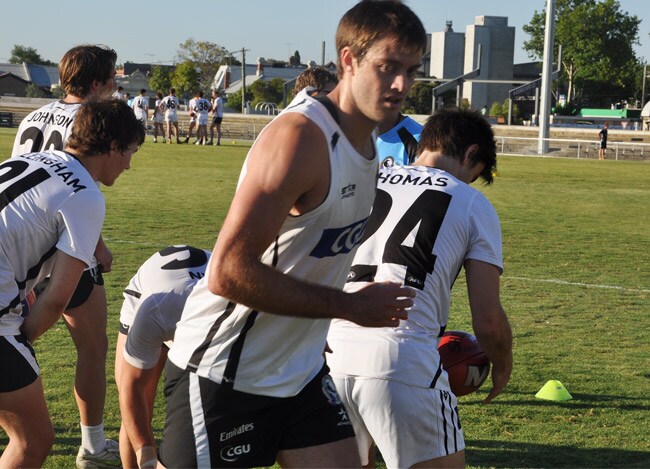 Alan Toovey, who did not make the trip to Utah, trains with the VFL squad.


New recruits Jack Frost and Kyle Martin leave the training track.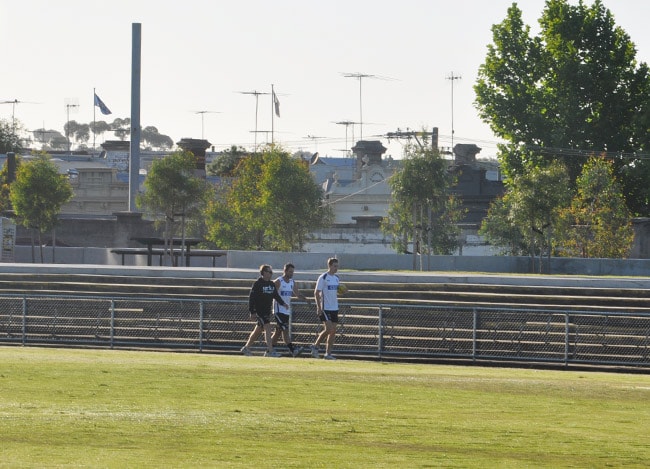 Didak and Maxwell take in the sights of the outer.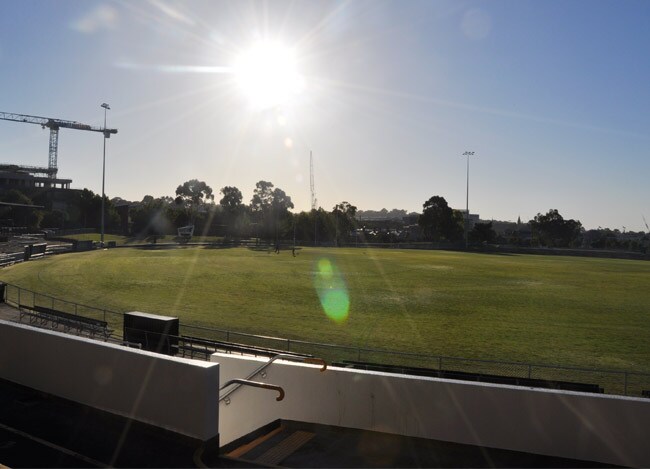 The home of the Mighty Magpies is in perfect condition.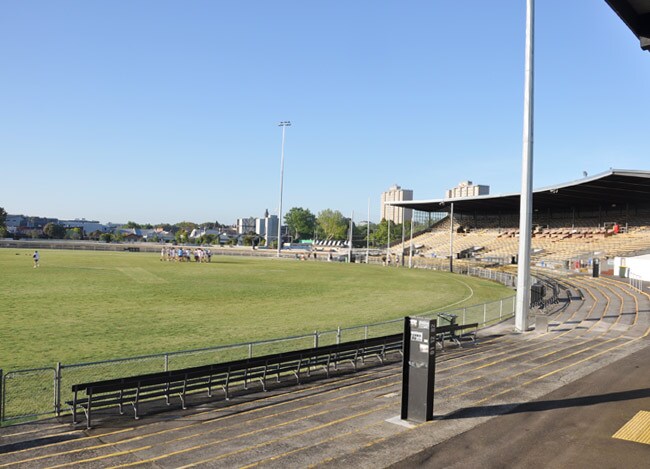 The view from the Ryder Stand.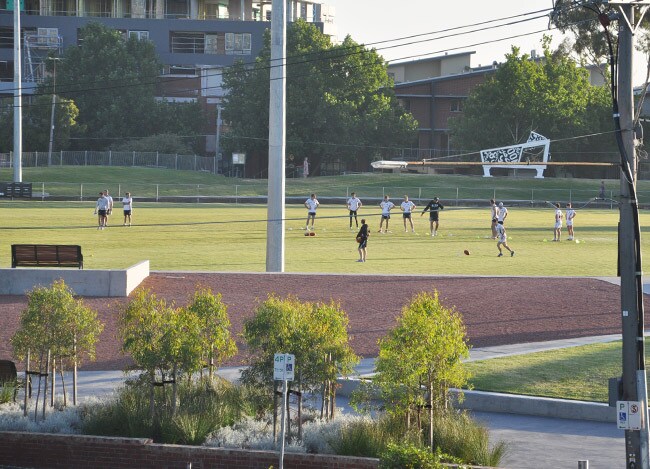 Commuters could get a glimpse of the VFL team in action as they travelled through the adjacent Victoria Park Station.