Collingwood trained under smokey Melbourne skies on Monday morning as their preparation for the 2013 NAB Cup stepped up another cog.
With only 25 days remaining until the club's first NAB Cup fixture against Essendon and the Western Bulldogs, the Magpies kept their heads down (as you'll note in some of the photos below) and minds on the job. Much time was spent on working in tight as players focused on keeping their composure (and their hands clean) in the congestion.
Collingwoodfc.com.au
has published a photo gallery from this morning's session that includes another special appearance from Alan Didak, Ben Johnson, Dane Swan, Heath Shaw and Dale Thomas.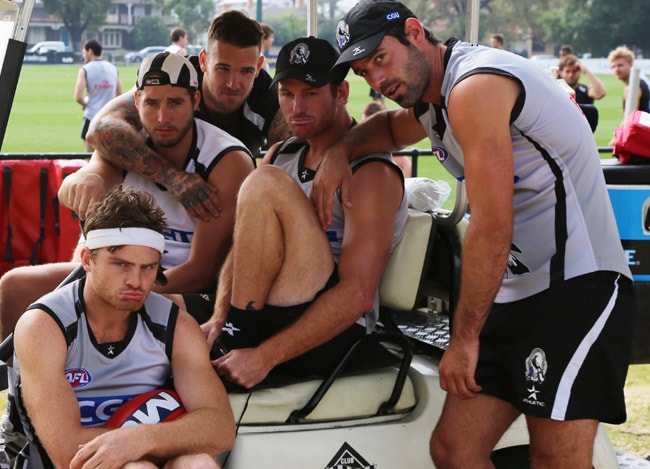 Why are these five so upset?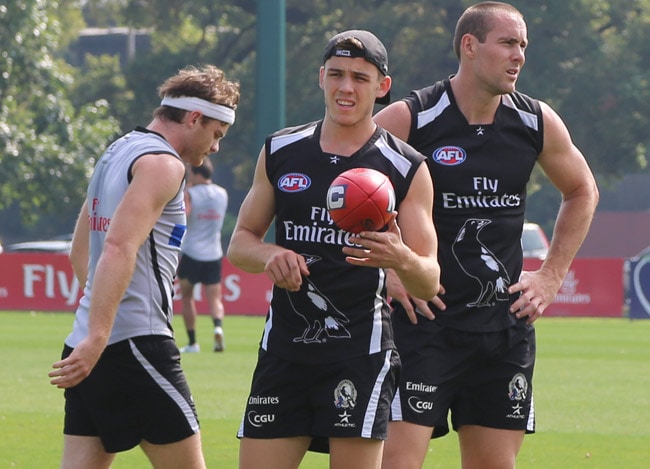 They're just disappointed that Ben Hudson has shaved off his 'People's Beard'!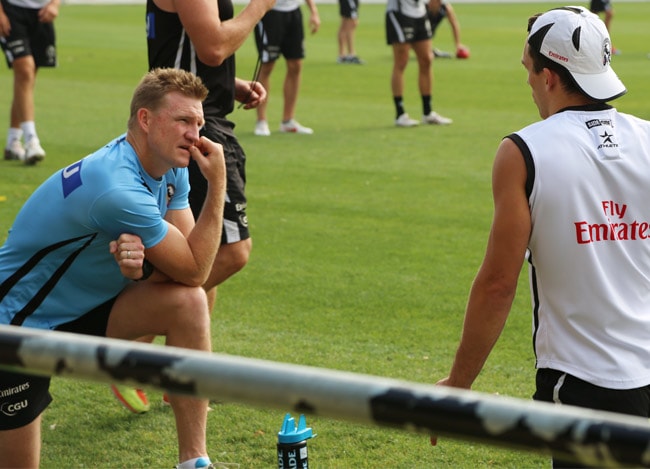 Nathan Buckley has a pre-training chat with Clinton Young.


NSW Scholarship prospect Elijah Edwards sharpens his skills.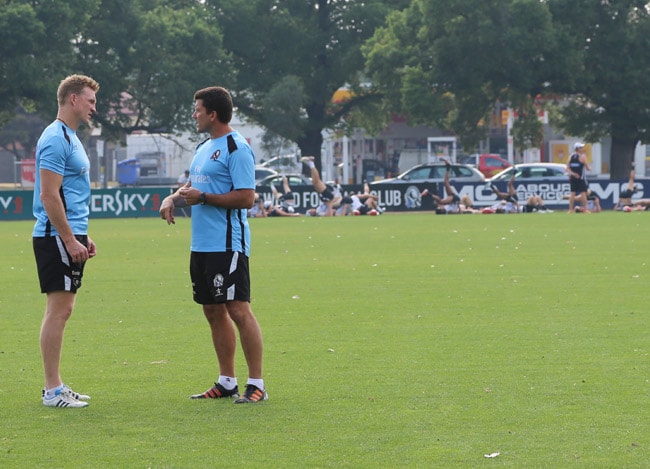 The two head coaches, Nathan Buckley (AFL) and Dale Tapping (VFL), talk tactics while the players stretch on the outer side.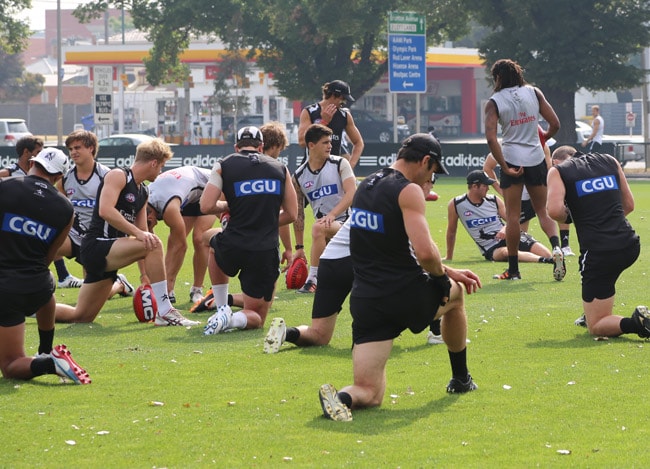 The players stretch before getting stuck into the session.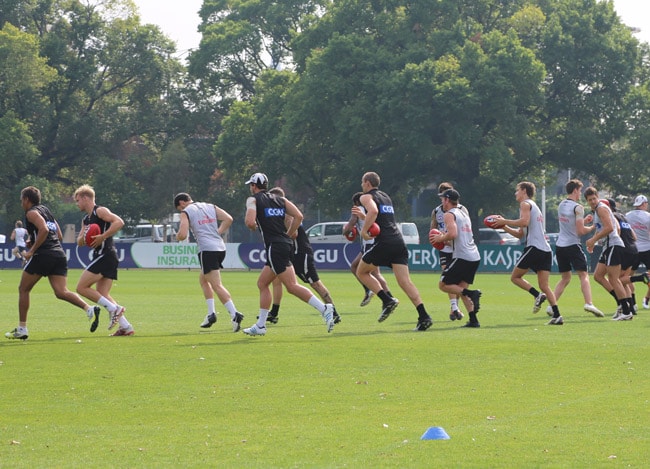 And away they go...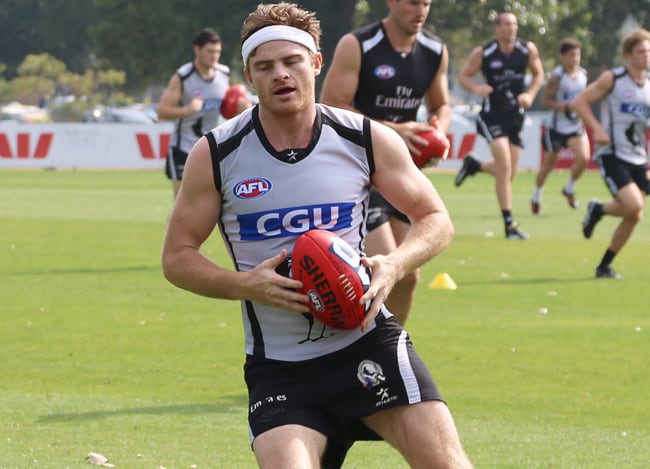 Heater - blink and you'll miss him.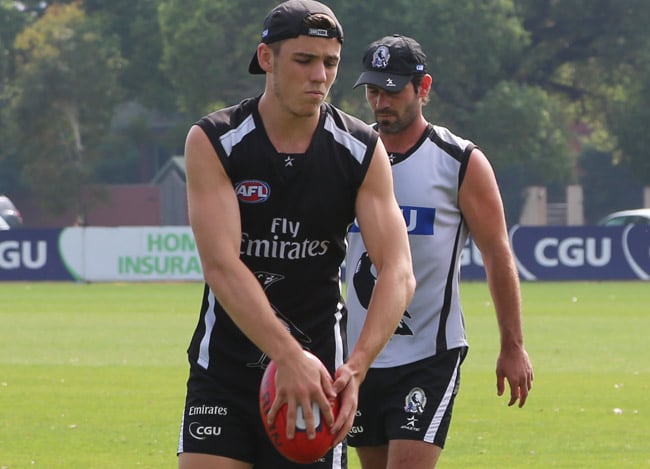 Paul Seedsman is in the midst of his third pre-season.


Darren Jolly sneaks clear as Tarkyn Lockyer takes care of Ben Hudson.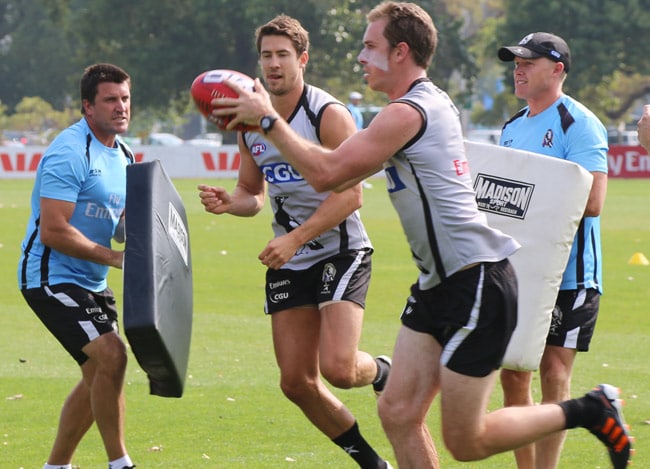 Nick Maxwell leads the way.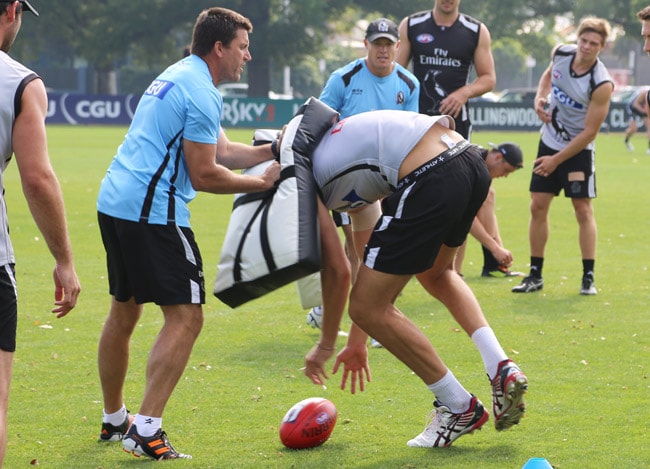 Jarrod Witts sticks the top half of his 209cm over the ball, showing great commitment for a player of his size.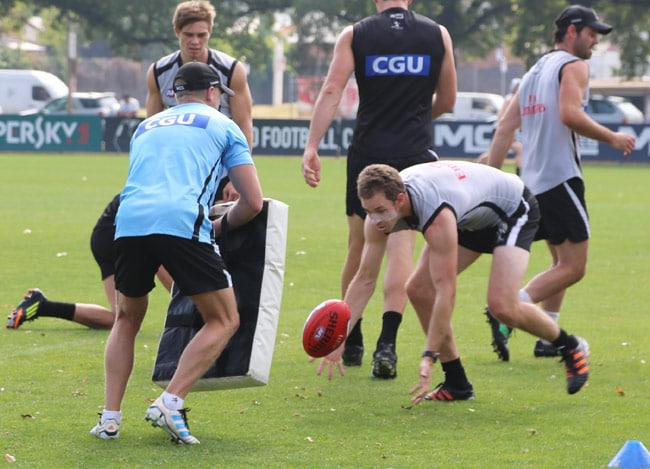 And as always, Nick Maxwell shows the way when it comes to putting your head over the Sherrin.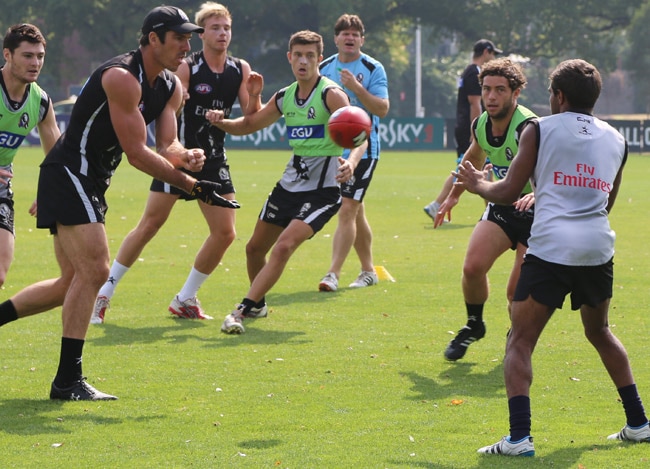 All eyes on the prize as Quinten Lynch lays it off to Elijah Edwards.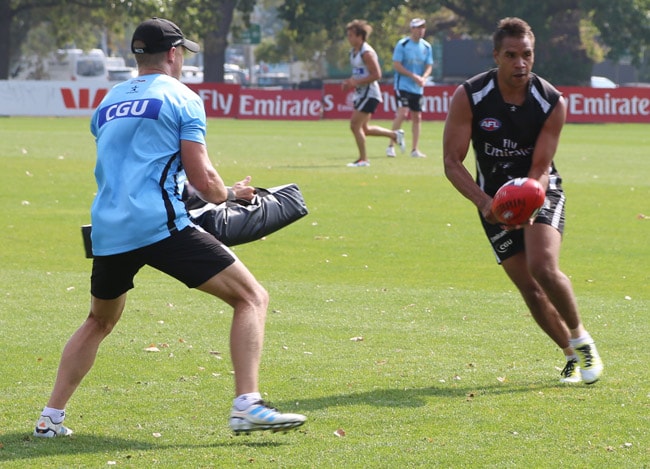 Andrew Krakouer slides a handball away to his left as Tarkyn Lockyer closes in.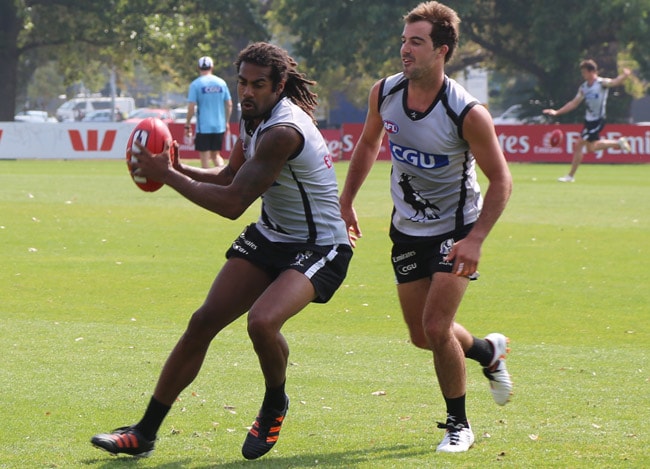 No one can catch Harry O when he's on song.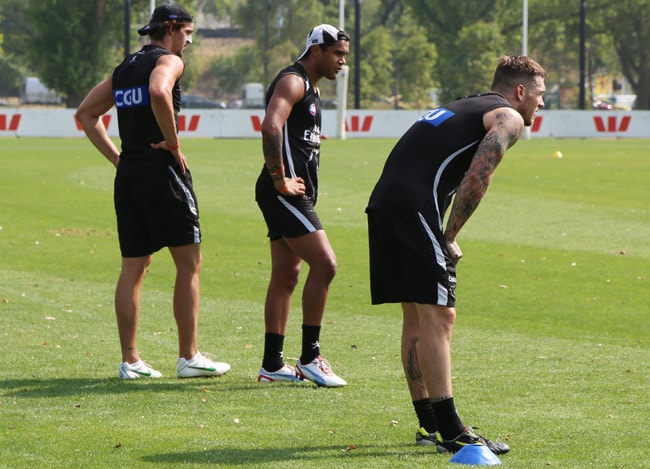 Another gruelling pre-season takes its toll on Scott Pendlebury, Peter Yagmoor and Dane Swan, who suck in some air Robert Harvey style (with their hands on their hips).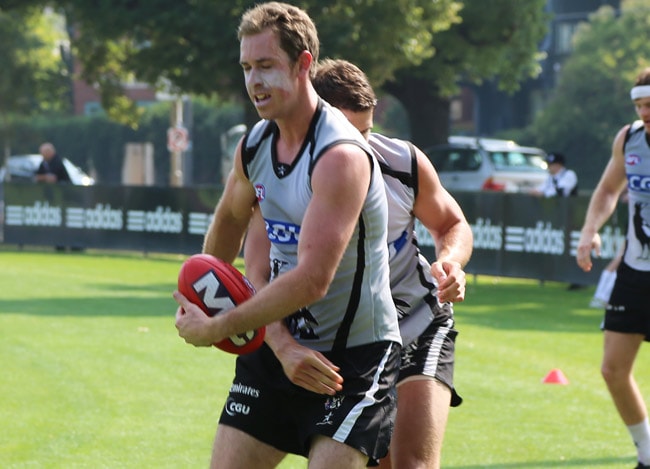 Jordan Russell traps Nick Maxwell.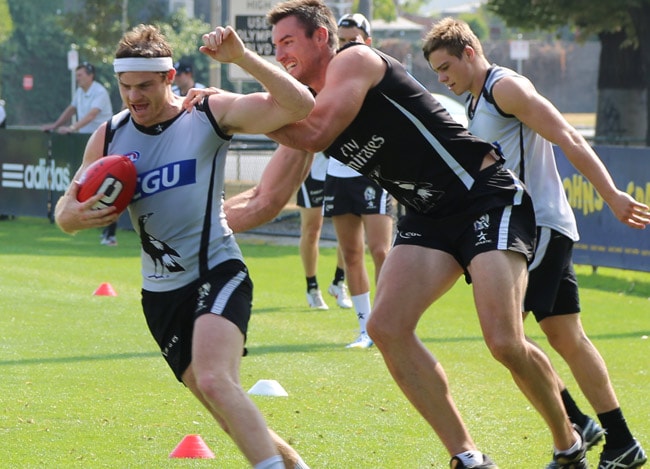 You can run but you can't hide from Darren Jolly!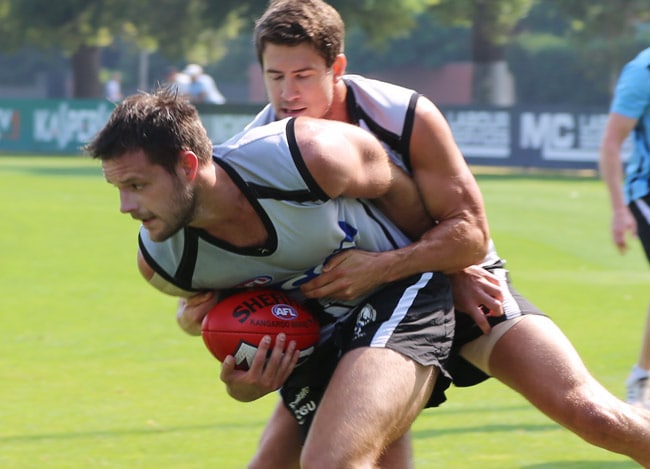 Another strong tackle laid by Jordan Russell.


Jackson Paine, Ben Kennedy, Caolan Mooney and Tim Broomhead move on to the next drill.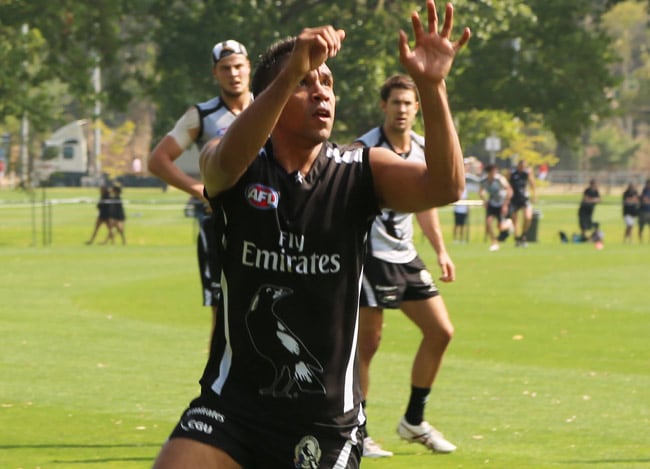 Andrew Krakouer hasn't lost any of his touch.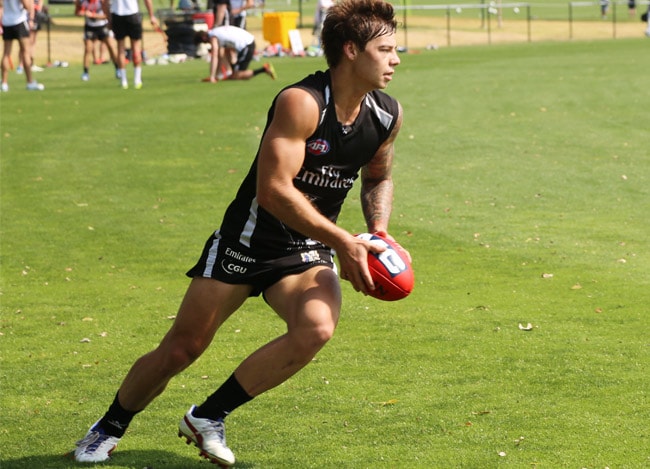 This time last year, Jamie Elliott was recovering from having his wisdom teeth out. Twelve months on, he's fit and firing.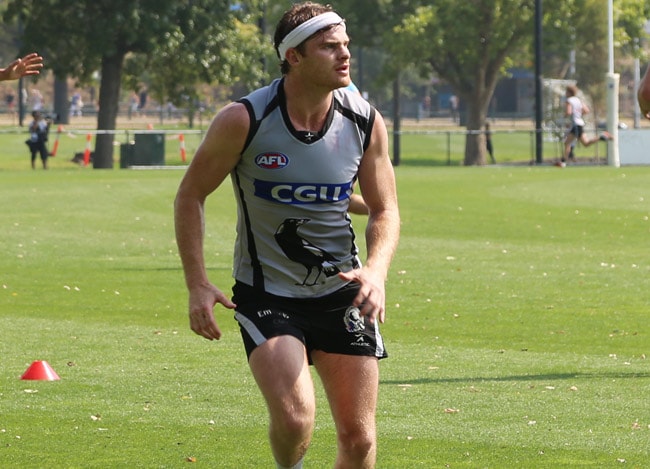 Heath Shaw is never far from the action.


Ben Kennedy practices his ball handling in the goal square.