The weights were pumping and the sweat was pouring as the Magpies' hit the Holden Centre gym on Friday morning.

As rain tumbled outside, the players were put through a rigorous circuit before descending on the training track in the afternoon.

Collingwood Media has selected the top 10 photos of the weights session, which can be viewed in the gallery below.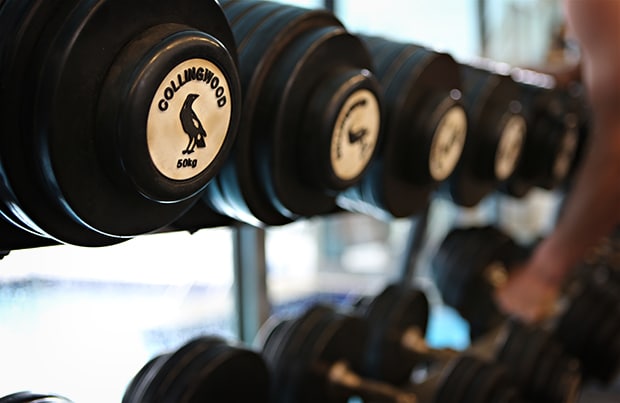 Friday for the Magpies started in the Holden Centre gym.




Jack Frost works with a medicine ball.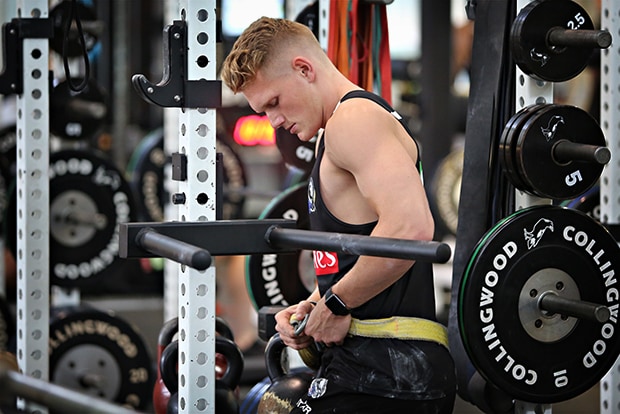 Adam Treloar buckles up.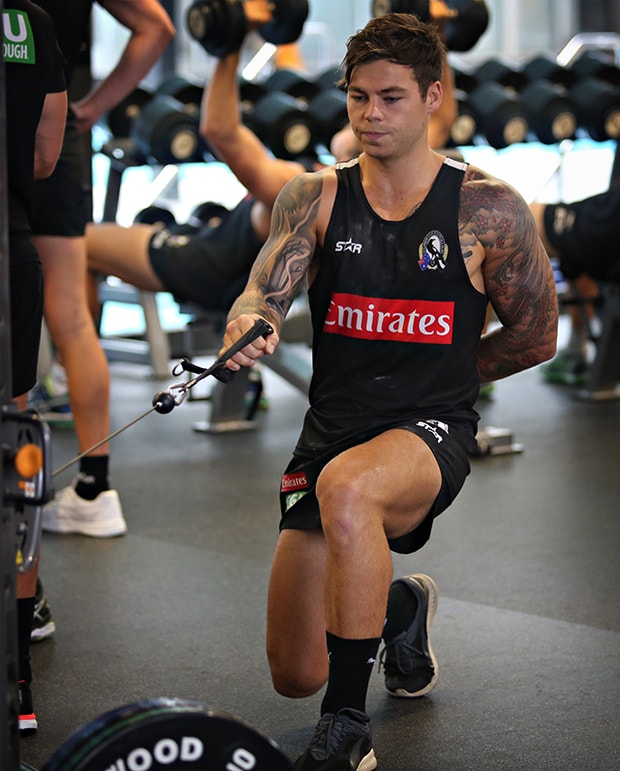 Jamie Elliott takes a one-handed approach.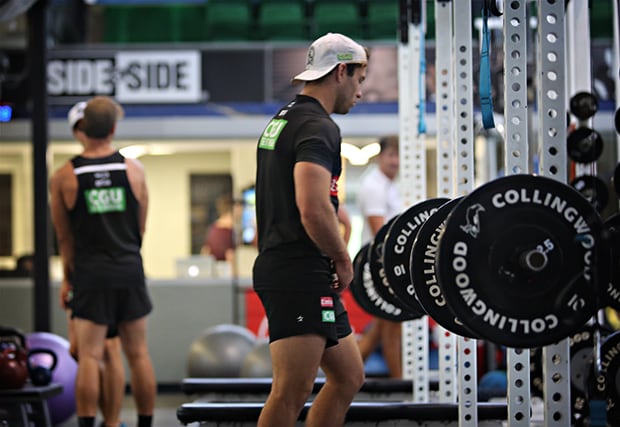 The benchpress awaits Jarryd Blair.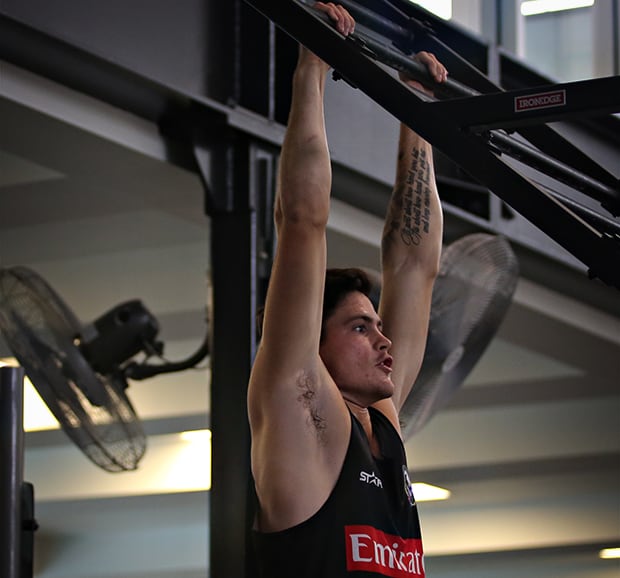 Jack Crisp shows a picture of concentration.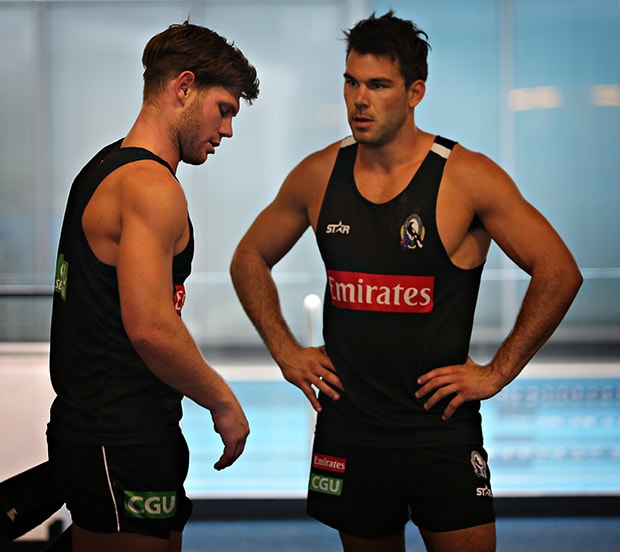 Taylor Adams and Levi Greenwood share a moment.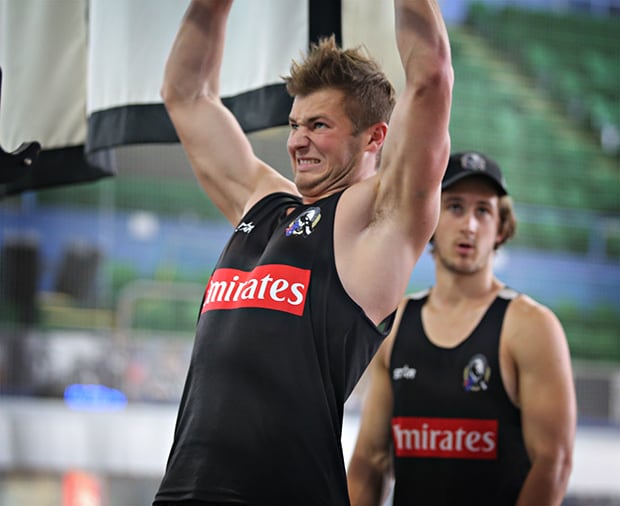 Tom Phillips watches on as fellow recruit Rupert Wills puts in the hard yards.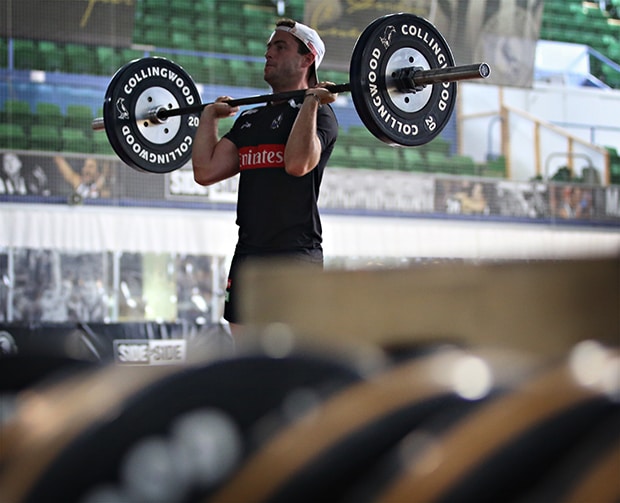 Blair at it once again.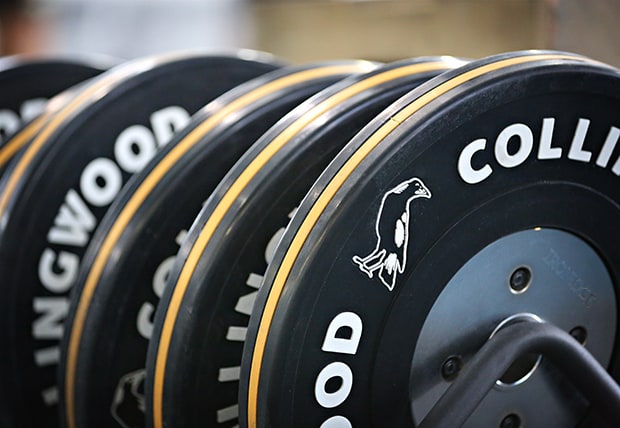 Friday weights session... tick.