The city of Stawell was in for a treat. And thanks to beautiful sunshine, a picture-perfect Central Park Oval and plenty of enthusiastic school kids, so were the Collingwood footballers.

Day one of the club's two-day Community Camp in Stawell and Ararat began in the town made famous for hosting Australia's oldest and richest foot race, the Stawell Gift.

After meeting and greeting the Mayor of Stawell Murray Emerson and 2012 Stawell Gift winner Matt Wiltshire, the players quickly their attention to a superclinic on the famous oval.

It was here where current and aspiring footballers shone as a large group enjoyed the fun in the sun.

Collingwood Media was on hand to capture all the action in Stawell. Catch the best photos from the day in the gallery below.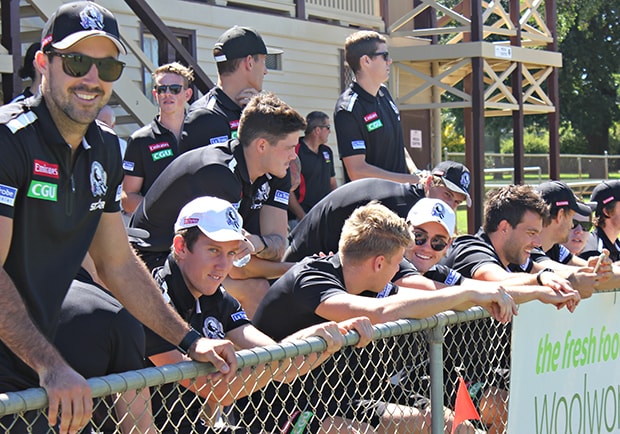 Steele Sidebottom and Tim Golds turn their attention to the camera after they arrive in Stawell.




Scott Pendlebury catches up with Stawell Mayor, Murray Emerson.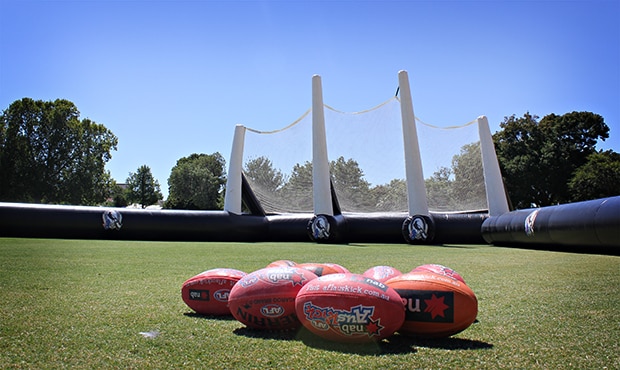 Footy clinic essentials.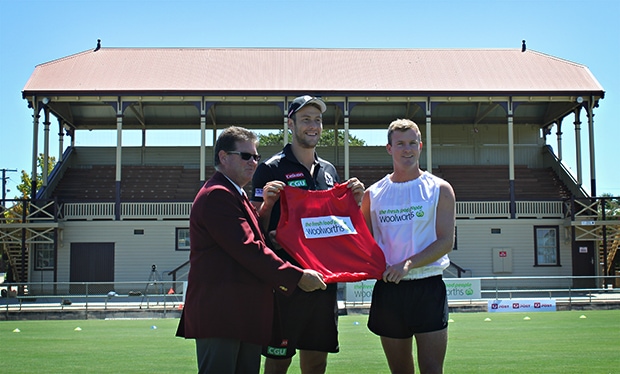 Ben Reid poses with 2012 Stawell Gift winner Matt Wiltshire in front of the famous grandstand.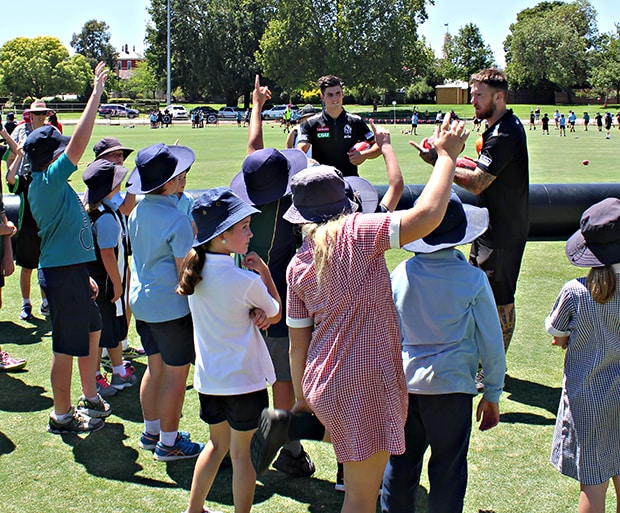 Dane Swan and Brayden Maynard capture the attention of a group of school kids.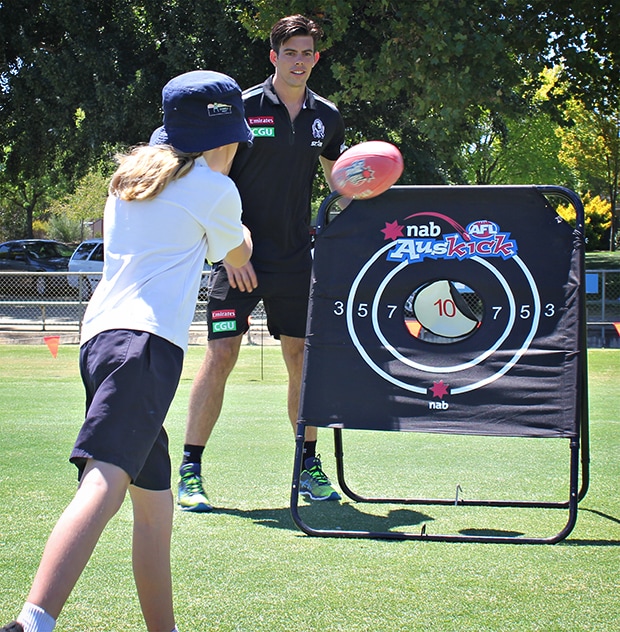 Corey Gault overlooks the handball drill.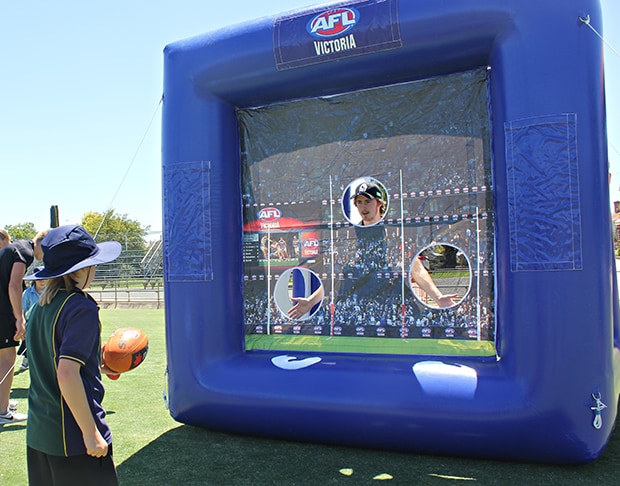 Target Tom Phillips was up for the challenge.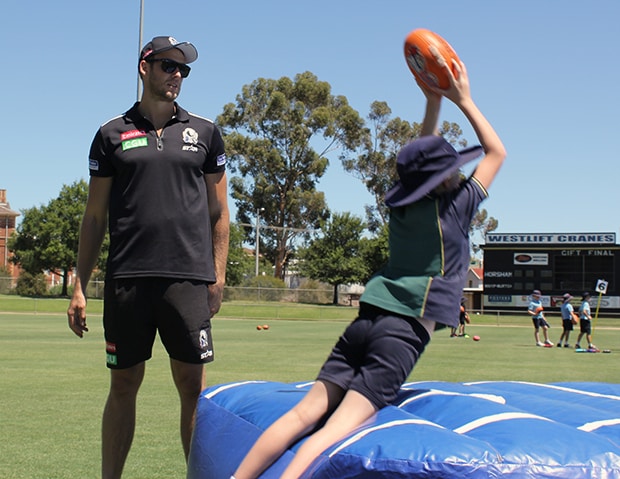 Ben Reid closely watches a flying fan.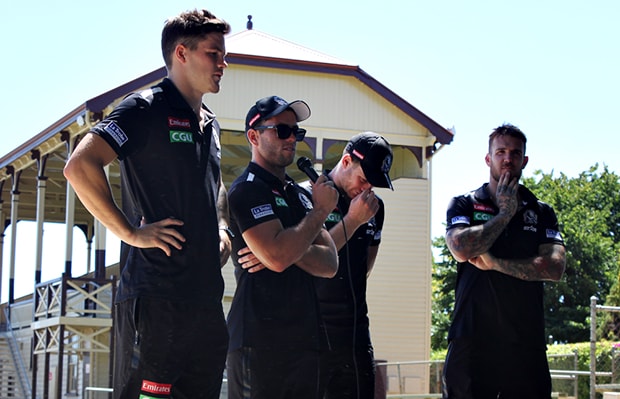 Jack Crisp, Jarryd Blair, Taylor Adams and Dane Swan face question time from the kids.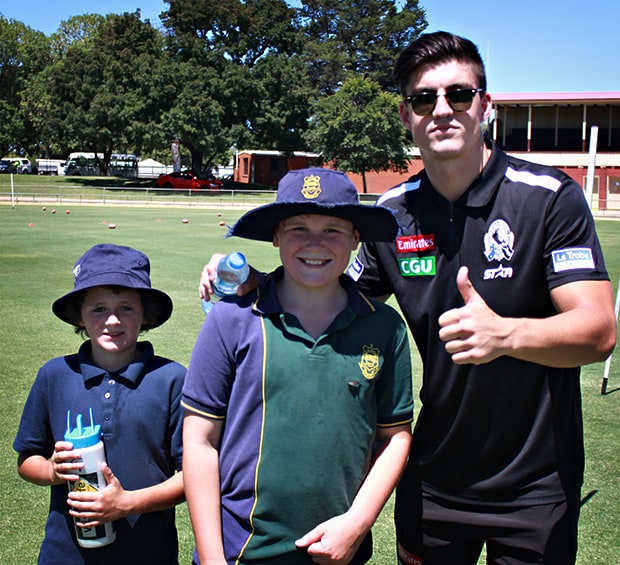 Thumbs up for day one of our Community Camp.