The Collingwood players had some time to spare at Melbourne Airport on Friday as they waited to fly to Wagga Wagga to take on North Melbourne.

If you were a Magpie, how would you amuse yourself during the wait before take-off? Chat with your mates, read a book, listen to music?

Or you pass the time buy swapping faces with your teammates.

Luckily Collingwood Media has the hilarious photos, which can be seen in the gallery below. Enjoy!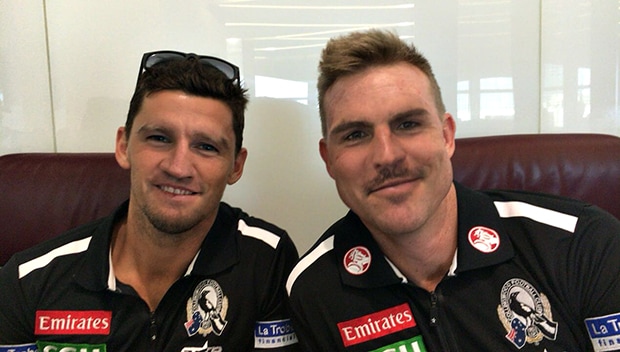 Nathan Buckley and Scott Pendlebury... or should we say Nathan Pendlebury and Scott Buckley?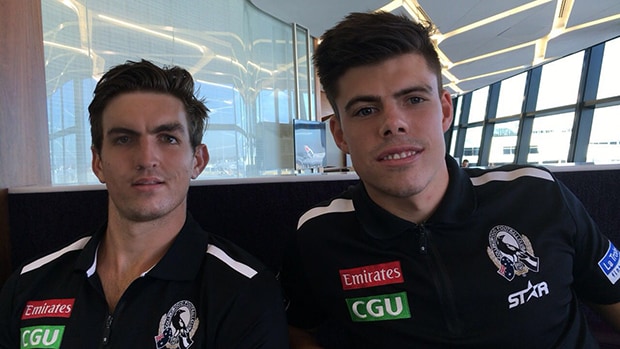 Brayden Gault and Corey Maynard* (*not this Corey Maynard... http://www.crocodiles.com.au/blog/player_profile/corey-maynard/)




Jesse Cloke and Travis White.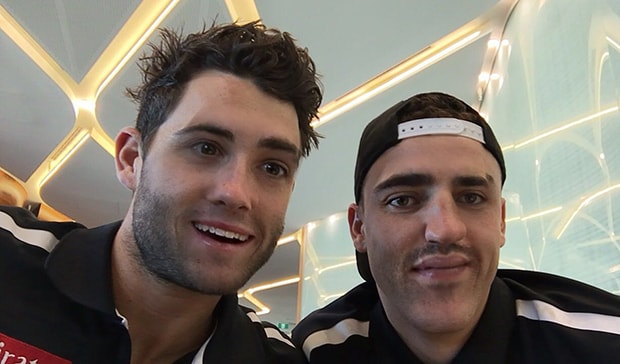 Jackson Fasolo and Alex Ramsay.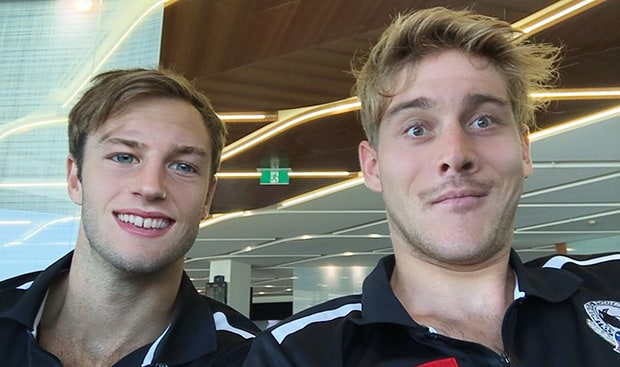 Alan Sier and Brayden Toovey.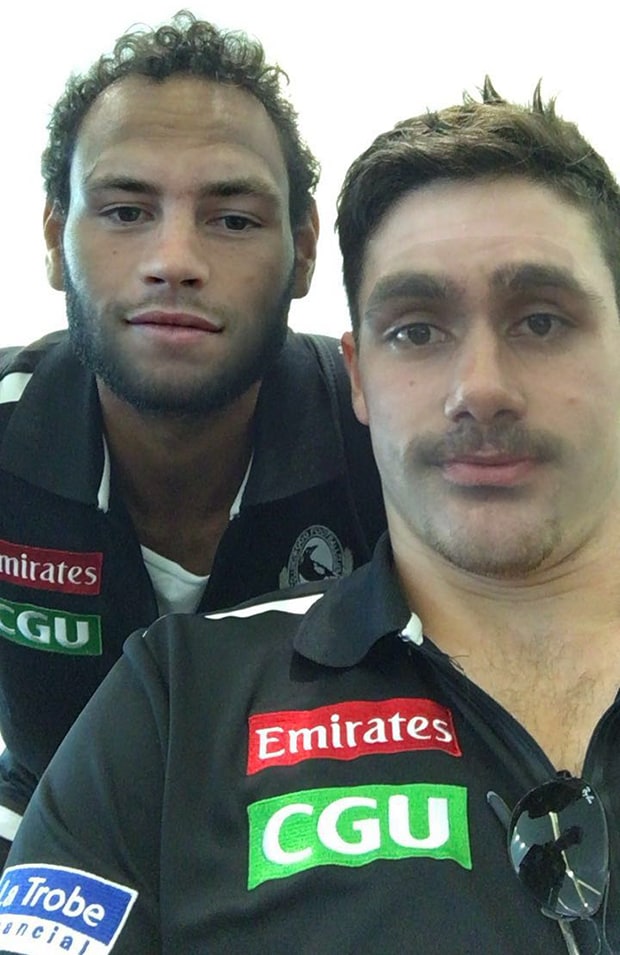 Travis Crisp and Jack Varcoe.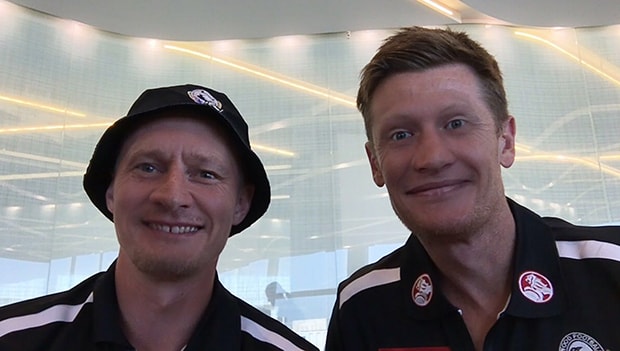 Jack Hart and Ben Frost.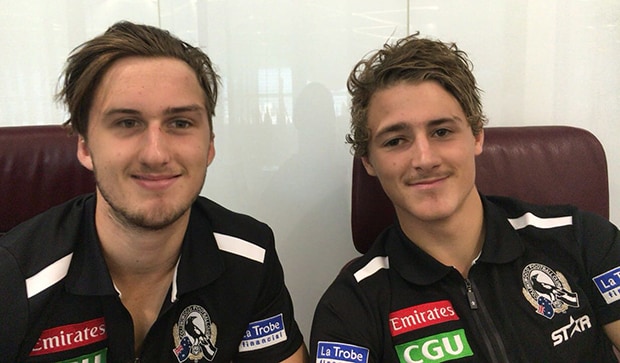 Tom Goodyear and Matthew Phillips.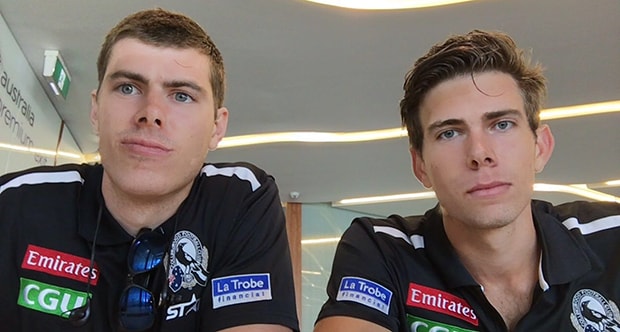 Mason Gault and Corey Cox.