Collingwood honoured its past and present as it launched its 125th season at the Glasshouse on Tuesday evening.

As is custom, the club took the opportunity to induct its next group of players and officials into its Hall of Fame.

In 2017, the Collingwood careers of the three players spanned 1893 to 2013, as Bill Strickland, Saverio Rocca and Alan Didak were held up in lights as Magpie heroes.

About Bill Strickland
Collingwood debut: Round 4 1893
Collingwood games: 85
Collingwood goals: 1
Honours: Captain 1897, Collingwood Life Member 1906, Champion of the Colony 1896

When Collingwood first encountered Bill Strickland, he was one of the stars of the game with Carlton. But twelve months after their first meeting, he became a Magpie, and there he stayed for the rest of his football days.

During his Collingwood career, Strickland was a member of the club's first premiership in 1896, and months later was named captain of the club in the inaugural year of the VFL.

Later, he went on to become Collingwood's first official coach in 1904 and spent more than a decade on the committee, as vice-president and VFL delegate.

Bill Strickland undoubtedly earned the title of being a great servant of the game. But his time as a Magpie player and captain – and all that he did outside the playing arena – stamps him as a pioneering hero of the Collingwood Football Club.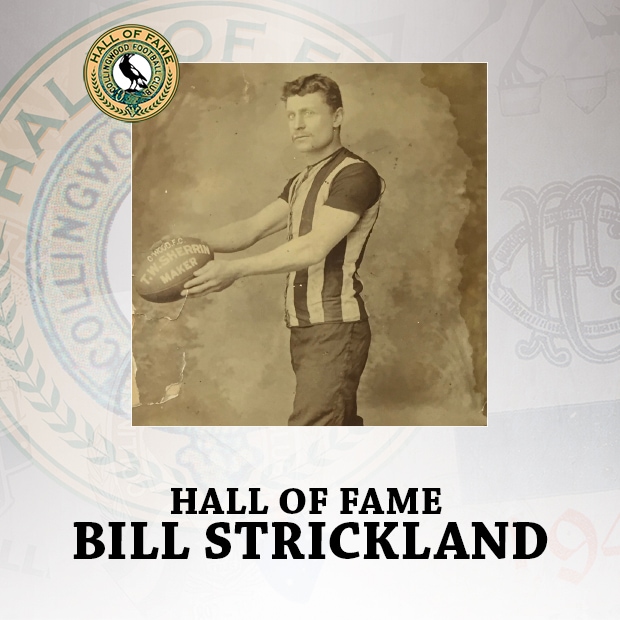 About Saverio Rocca
Collingwood debut: Round 14 1992
Collingwood games: 156
Collingwood goals: 514
Honours: Copeland Trophy 1995, Gordon Coventry Trophy (leading goal kicker) 1993, 1994, 1995, 1996, 1997, 1998, 1999, Most Improved Player 1995, ANZAC Day Medal 1995, 1998

For half a decade, Saverio Rocca was one of the few players Collingwood supporters could turn to for hope during a time of need.

The mid-to-late 1990s was one of the club's darkest eras, and it was so often Rocca who the Magpies turned to in the hope of a goal square miracle.

On his day, Rocca could take towering marks, score bundles of goals and take the game by the scruff of neck.

He led Collingwood's goal kicking tally on seven occasions and took home the Copeland Trophy after kicking a career-high 93 goals in 1995.

During his time at Victoria Park, Rocca averaged more than three goals per game, and with 514 in 156 games, he sits in fifth place for goals kicked in the club's history.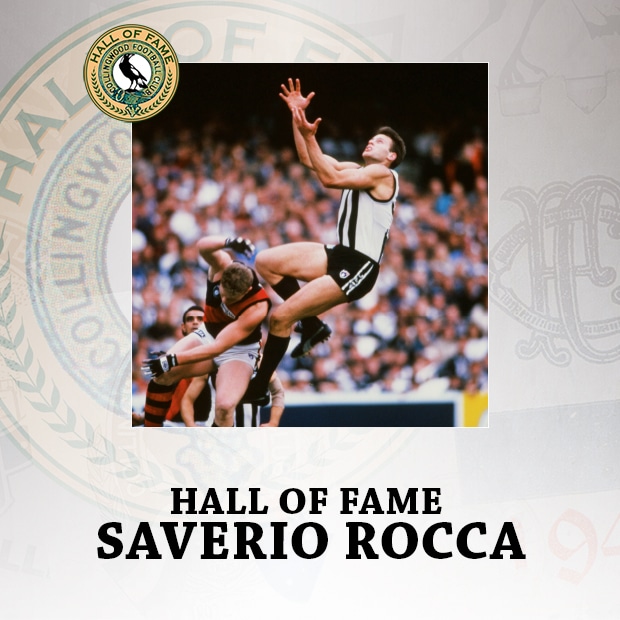 About Alan Didak
Collingwood debut: Round 7 2001
Collingwood games: 218
Collingwood goals: 274
Honours: Premiership Side 2010, Copeland Trophy 2006, Gordon Coventry Trophy (leading goal kicker) 2010, All-Australian 2006, 2010

Few players have captured the hearts of the Magpie Army as much as Alan Didak.

He was entertaining, unpredictable and at times magical.

His best football was played between 2006 and 2010, when he was at the forefront of Collingwood's charge through eight consecutive finals series and its eventual peak in the 2010 Grand Final Replay.

Didak's mercurial talents made him one of the most watchable players of the decade, but it was a talent that was backed up with substance. Few knew of the injuries he played through during the 2010 finals series, and it was fitting that it was he who held the ball aloft as the final siren sounded on a 52-point win over St Kilda.

Twice an All-Australian and a Copeland Trophy recipient at just 23, Didak now enters his rightful place in Collingwood's Hall of Fame.