At 10:30pm last Friday night, we tweeted this:
In a word, how do you feel? #gopies

— Collingwood FC (@CollingwoodFC) April 7, 2017
Over 150 replies came in as fans responded to what was an incredible one-point victory over Sydney.

"Exhilarated," said @xdiddiox.

"Exhausted," added @M_1tch.

"Proudstokedrelievedbreathlesstense," @TimothyJ_23 perfectly cheated.

As the Magpies clash with St Kilda on Easter Sunday, we want to gauge your emotions again… and we want it to be as creative as possible.

During the game at Etihad Stadium, all our tweets will be coming from YOU. Whether you're in the cheersquad or watching from home, have your phone handy and tell us your observations on the play in the most creative way possible.

Use GIFs, videos, pictures and colour and wait and see your tweet become part of the commentary.

The best tweet per quarter, as judged by Collingwood Media, will win a Collingwood guernsey, signed by the entire 2016 list.

We'll also have spot prizes on the go, with plenty of giveaways going to the most creative armchair commentators.

Get involved and help make our very first Social Sunday a huge success!

CLICK HERE to follow @collingwoodfc on Twitter.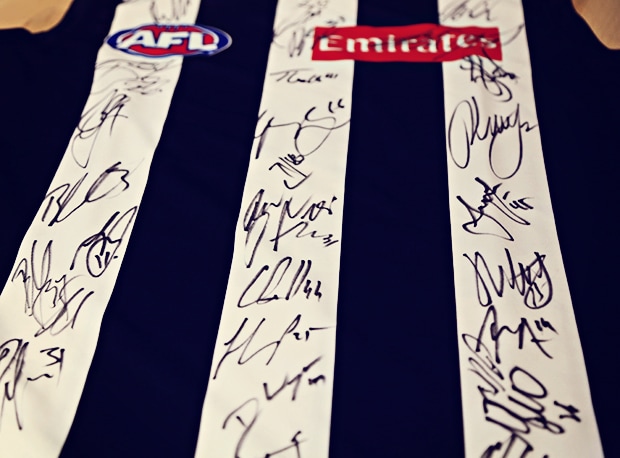 Four 2016 playing guernsey's, signed by the entire team, will be given away during Collingwood's Easter Sunday clash with St Kilda.