Paul Robinson is one of the men behind the cult social media channels 'The Carlton Draft' and 'The Ressies Footballer'.

His Black and White passion is unquestionable, and the views represented in this article are solely his own and not representative of the Collingwood Football Club.

First things first, a quick note to the Match Review Panel: Thanks for costing Brodie Grundy the Brownlow.

When Dustin Martin gets up to accept his award on the night of nights, if he doesn't thank Brodes for the medal… well, the night will have lost all prestige.

I was so angry by the decision. I didn't think anything could spoil us claiming the Ben Davies Cup (12 games for Collingwood, two for North Melbourne) last Saturday night.

But what has been dubbed by my Uncle Derrick as the 'game of the century' was ruined in the aftermath surrounding Grundy's tackle. I'm sorry this happened to you, Brodes. You'll always have the 2017 Brownlow in my eyes.

Alright, now that I've got that off my chest let's look at the here and now and this week's clash with Port Adelaide.

Many things were revealed in last week's monsoon Showdown at the Adelaide Oval:
1) The Showdown usually brings out the best mullets South Australia has to offer,
2) The Port Adelaide Pretenders will be absolutely no match for us on Sunday afternoon.

This is a club that pretends they wore Black and White first (they didn't) and for the most part of this season have pretended they are a premiership chance.

Those of you that have read my articles previously know that I never take an arrogant or one-eyed view of a Collingwood game – but this is an exception.

If we don't win this game by seven goals or more, I will eat my cherished Paul Licuria player badge.

Funny story about my Licca badge actually - I once got down on one knee and presented it to my fiancé in lieu of an engagement ring. She was stoked. She cried so many tears of happiness.

Licca first, loved ones second. That's my motto. However, Power fans view the great man very differently.

Port supporters will remember him from the Qualifying Final in 2002 where without captain Nathan Buckley in the side, Licca stepped up and notched 40-disposals in one of the greatest individual finals performances in history.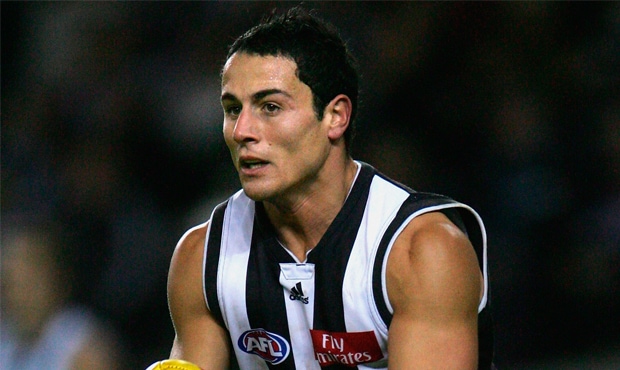 Paul Licuria starred in the absense of Nathan Buckley in the 2003 Qualifying Final against Port Adelaide. Image: AFL Photos.

With our current superstar skipper Scott Pendlebury out injured this weekend, who's going to be the modern day Licuria?

Keep an eye out for the man of Steele.

The premiership player has averaged 27 disposals a game in 2017 and I expect the smiling assassin to come out this week and make this average look stupid. I predict a true turning back of the clock this Sunday with SS22 racking up over 40 and a goal from Eddie's Steele's pocket for good measure.

God bless, Steele.

When we beat the Power and make our charge towards eighth position (becoming eventual premiers) the entire AFL world will take notice.

But it's not going to be easy as I'm making it sound. Robbie Gray tore shreds off us in round 14, so I propose we send our very own junkyard dog Brayden Maynard to his side to stop him from getting near the pill.

When we cross the border back to Victoria with the four points, expect two things. Our premiership favoritism to rise and the Power's to drop significantly.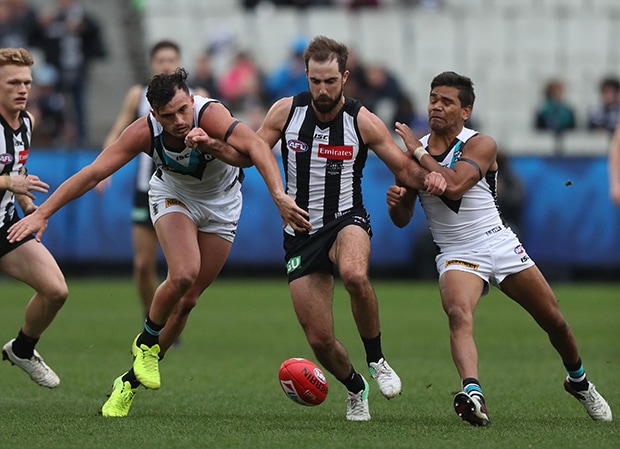 Steele Sidebottom has impressed while captain Scott Pendlebury has been out injured. Image: AFL Photos.