Watermelons, egg catching, pre-dawn wake ups and grueling training sessions.

Collingwood's AFL Women's pre-season camp was nothing if not unique.

With the full squad assembled in the Latrobe Valley, the three-day trip provided not only bonding opportunities, but a chance to fine-tune skill and fitness levels before the grind of the season begins.

Just what took place on the camp? Collingwood Media photographer Luke Henry was on hand to snap some of the best moments.




Bags packed, ready to go. A new set of training gear awaited at the Holden Centre.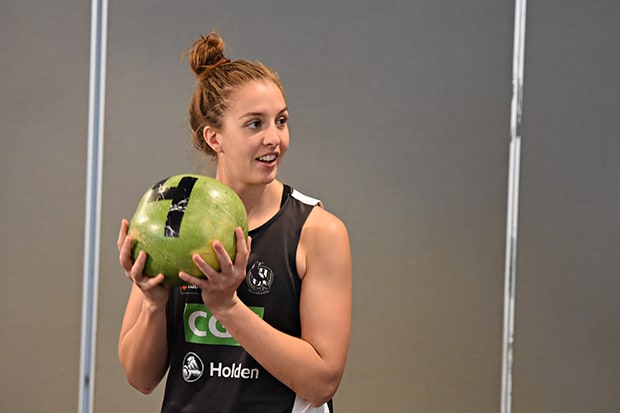 A key ingredient of the camp? Watermelons. Emma King gets a feel for Team 4's prized possession for the weekend.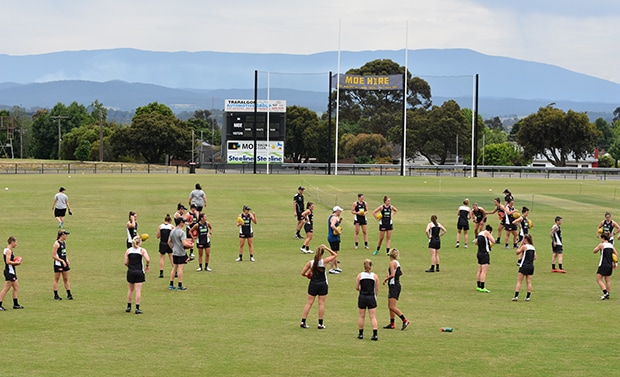 The stage is set at Moe's Ted Summerton Reserve.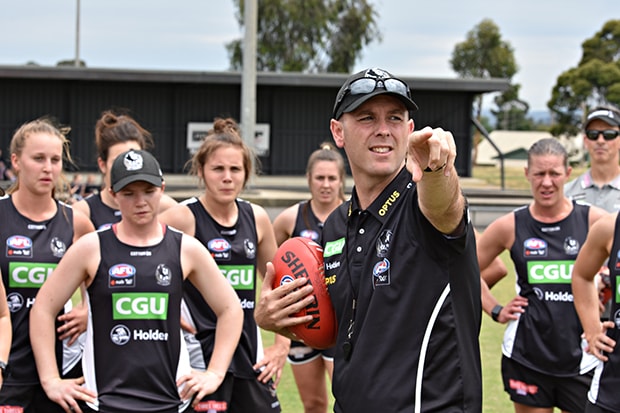 Coach Wayne Siekman calls the shots.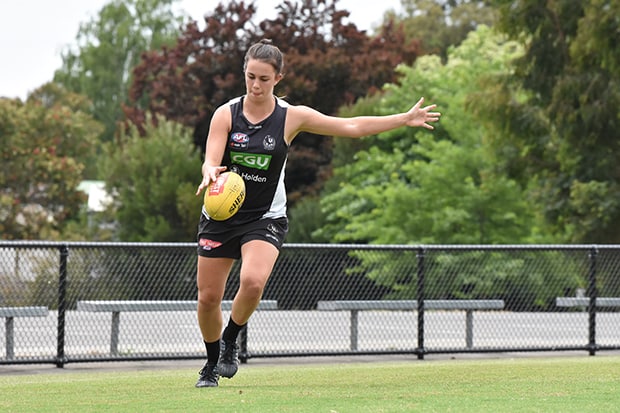 Welcome to the big time, Chloe Molloy. Our first-round draft pick gets used to life in Black and White.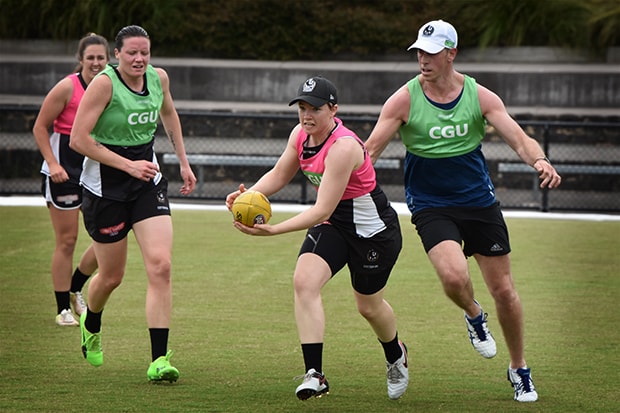 On your toes, Maxy. Premiership captain Nick Maxwell was back in the boots, trailing Jess Duffin.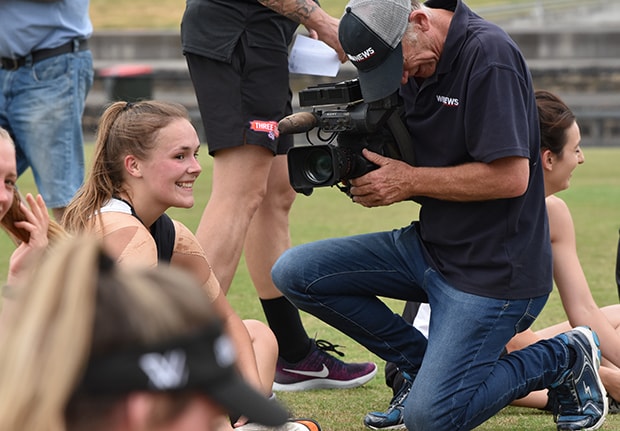 Camera rolling and nervous smiles ensue. Rookie selection Holly Whitford gets some media attention.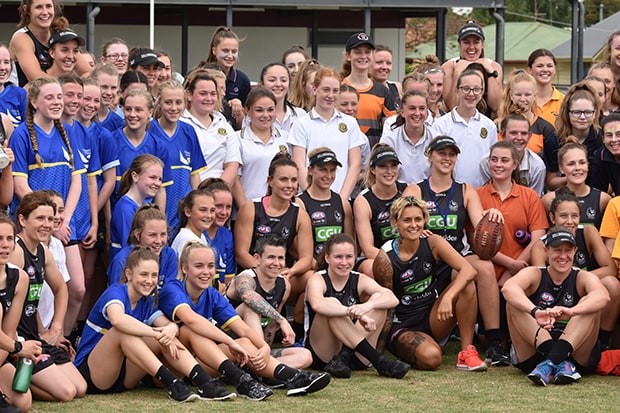 Clinic time on day one.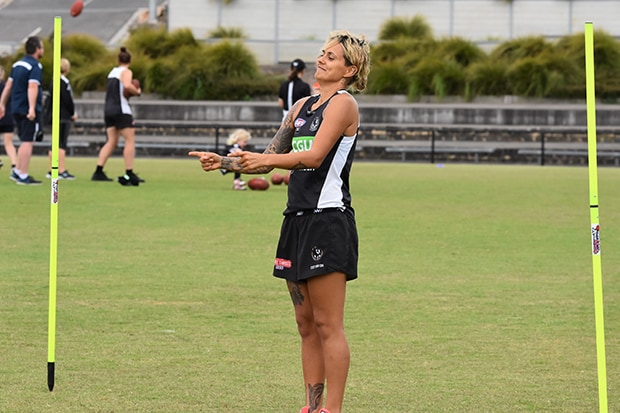 All clear! Moana Hope signals through a goal.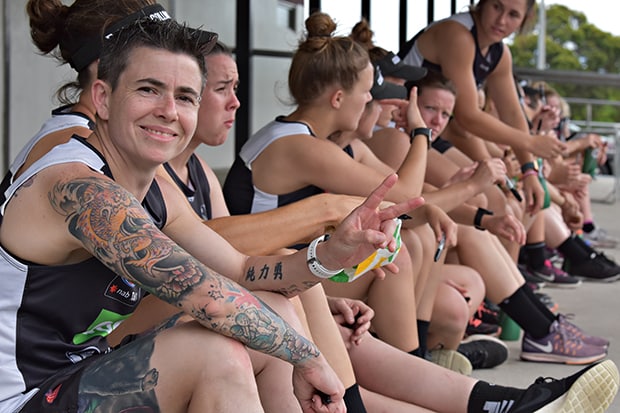 Day one complete for Cecilia McIntosh and teammates.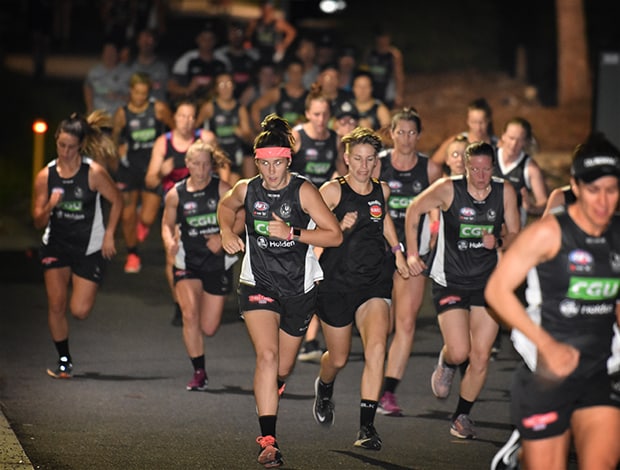 An EARLY start for the travelling party. A 4am wake-up awaited the players on Saturday morning.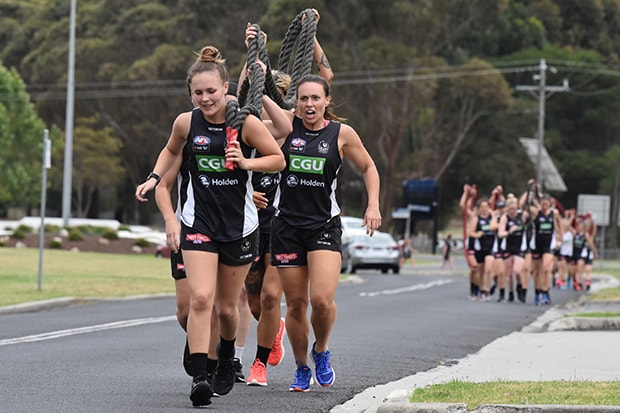 Work hard now and get results later. Our players hit the road.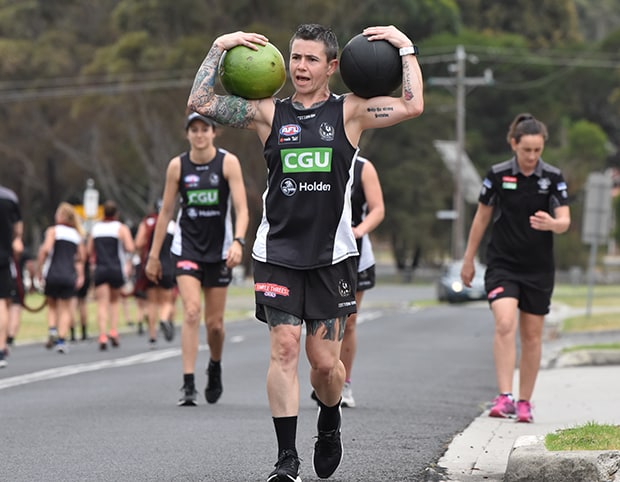 Don't leave that watermelow behind.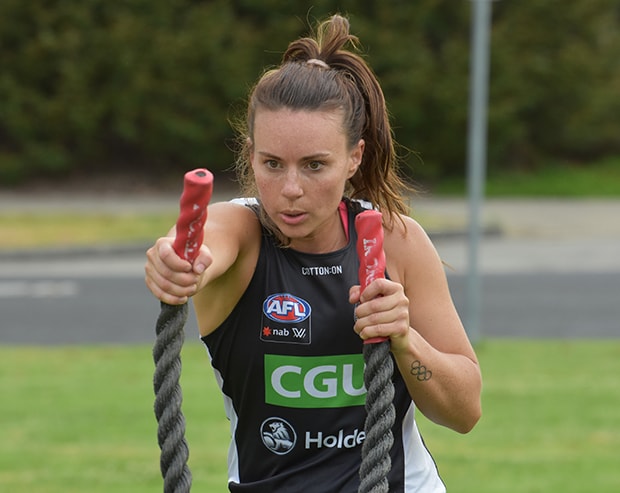 Recruit and former Hockeyroo Georgie Parker works the ropes.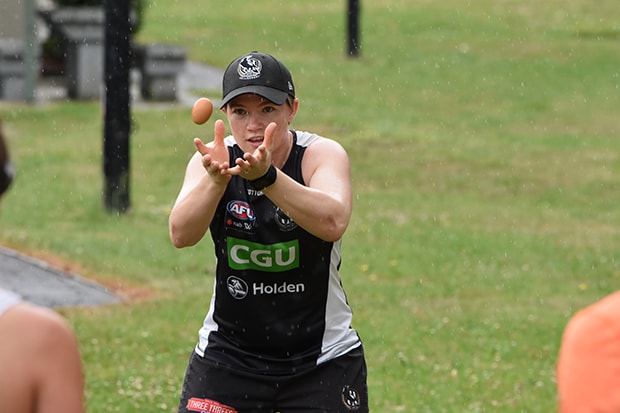 Once a cricketer, always a cricketer. Jess Duffin displays perfect catching form.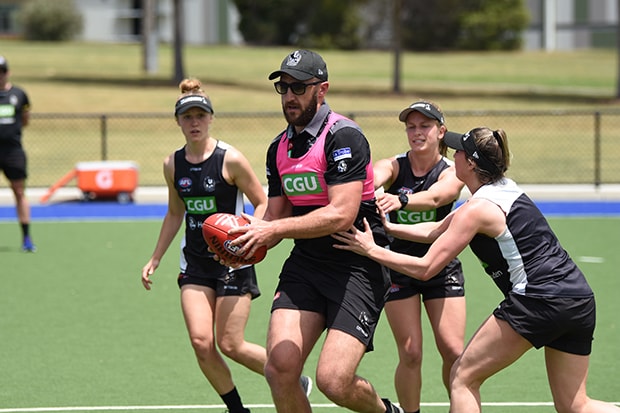 The footys were out and assistant coach Lynden Dunn was attracting plenty of the ball, and the attention of opposing players.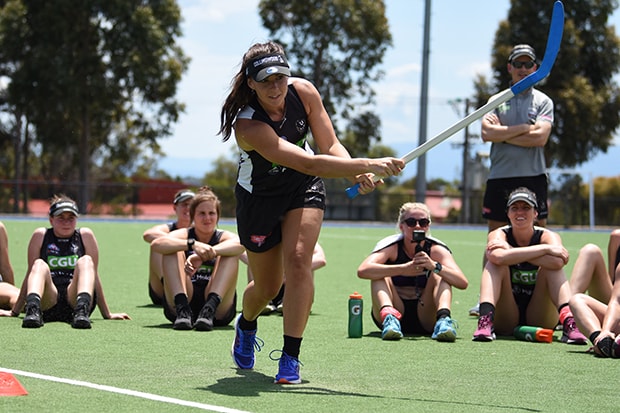 A Saturday afternoon skills showcase from Olympian Georgie Parker.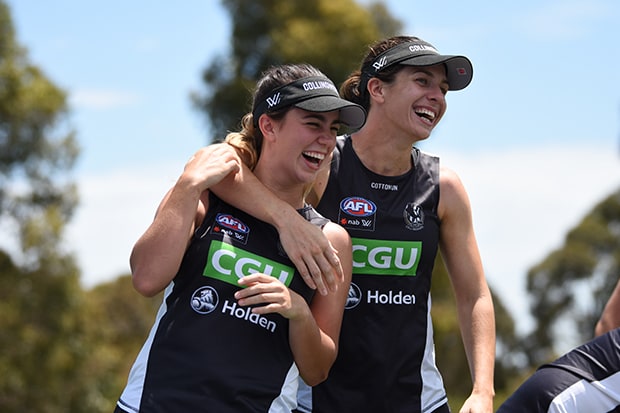 Molloy and Magpies Netball star Ash Brazill were clearly impressed by the efforts of Parker.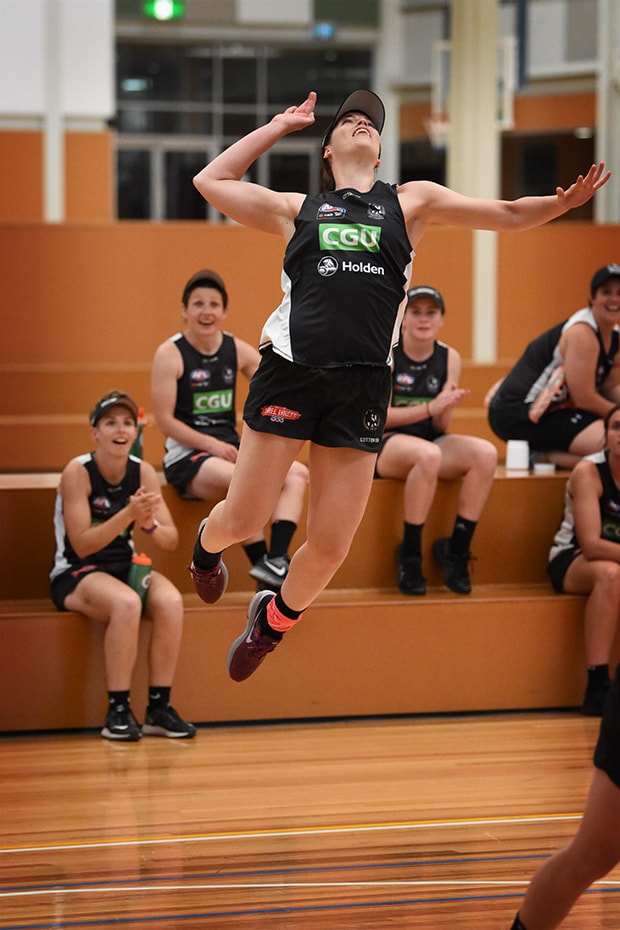 Another player with a wide range of abilities. Eliza Hynes also represented Australia in volleyball.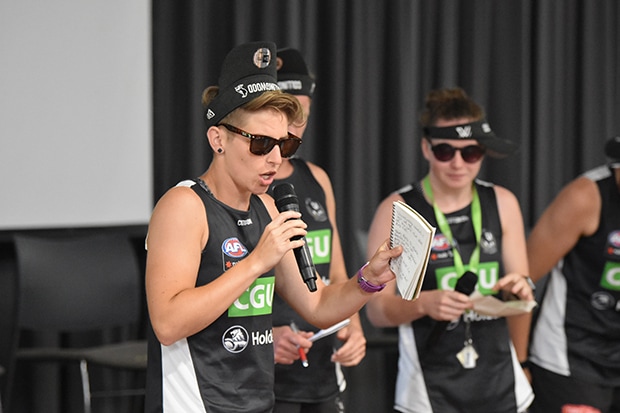 The lighter side of camp. Emma Grant and co show off some hidden talents.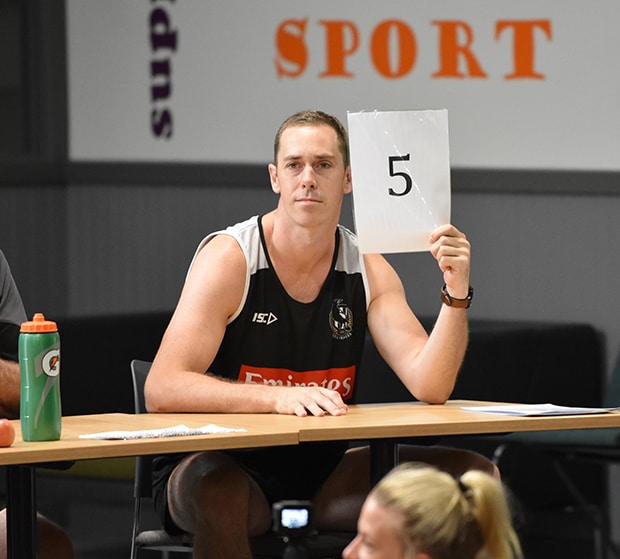 Ever the perfectionist, Maxy's not impressed.