Wednesday marked a first in the 126-year life of the Collingwood Football Club.

More than 60 players joined in the one training session, overseen by the full coaching staff.

The catch?

It involved both the club's AFL and AFL Women's teams, for the first time in the club's history.

Players from both teams trained together for the entire morning, sharing the pre-training meeting, the two-hour session, lunch and then divisional sessions inside the Holden Centre gym.

Collingwood Media has published a gallery of the best snaps from Wednesday's combined session. All photos are courtesy of Luke Henry.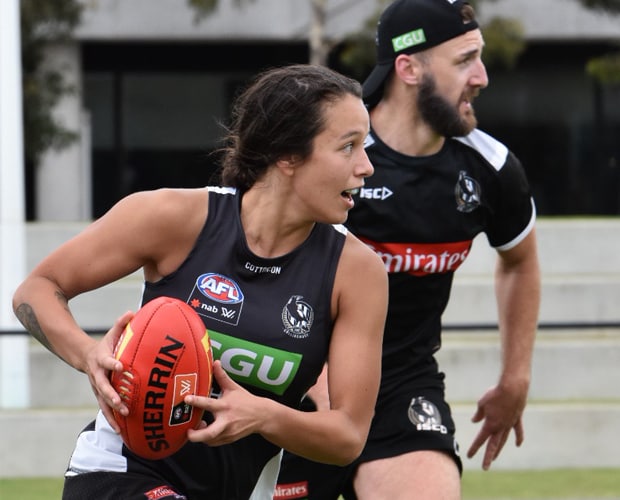 Brittany Bonnici bursts away, guided by AFL Women's assistant coach and senior full back Lynden Dunn. Photo: Luke Henry.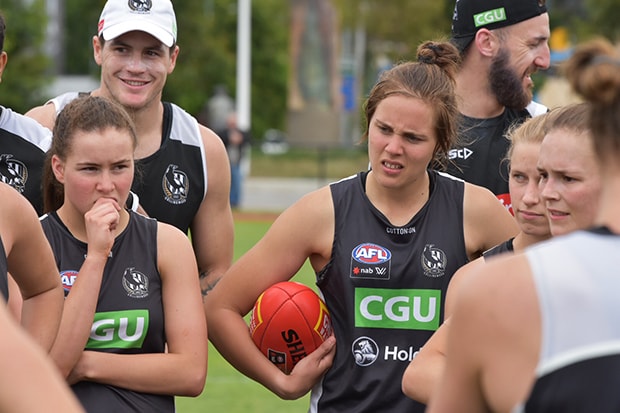 Sarah Dargan, Jack Crisp and Jasmine Garner listen up. Photo: Luke Henry.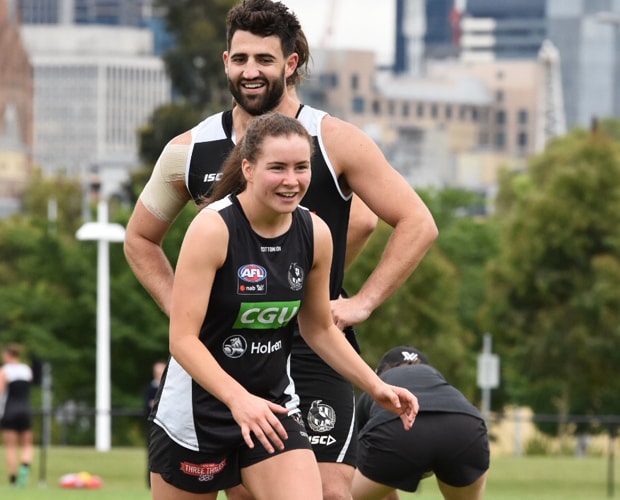 Alex Fasolo and Sarah Dargan share a laugh. Photo: Luke Henry.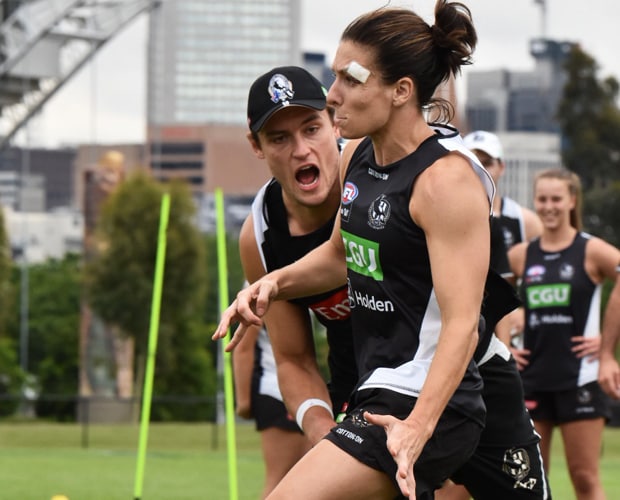 Look out! Darcy Moore closes in on Ashleigh Brazill. Photo: Luke Henry.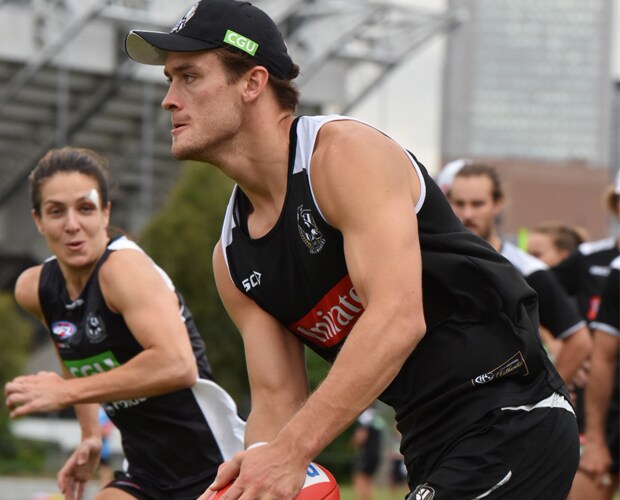 Now it's Moore's turn to feel the pressure. Photo: Luke Henry.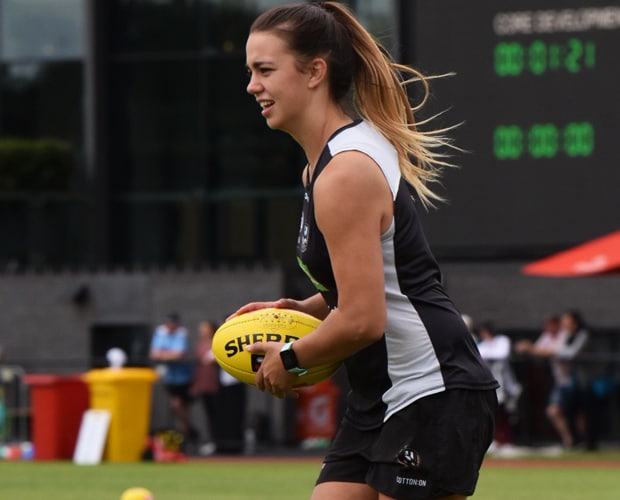 Top draft choice Chloe Molloy lines up. Photo: Luke Henry.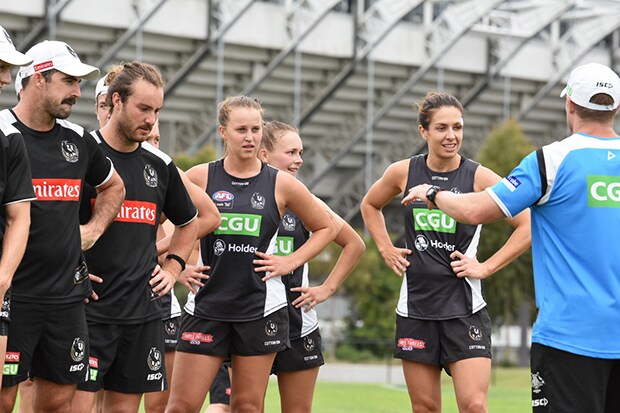 Academy Coach Tarkyn Lockyer runs the drill. Photo: Luke Henry.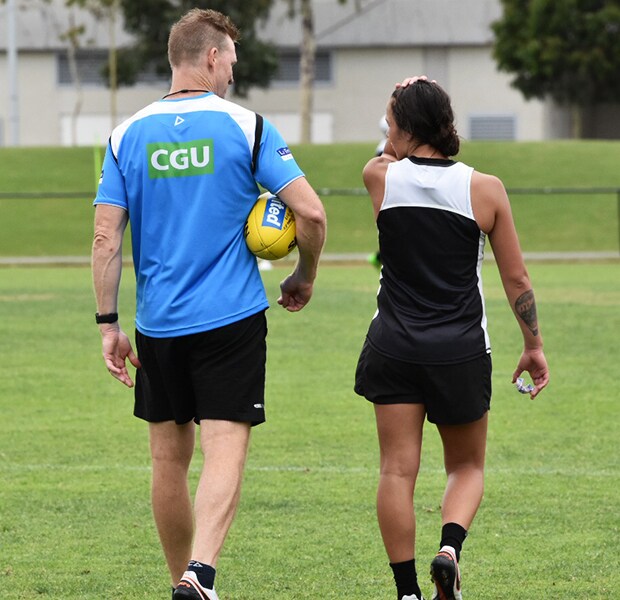 Side By Side. Photo: Luke Henry.