The Grind has been long and hard.

From November 8 until the 22nd of December, Collingwood's players have been punished in the heat on the training track, as well as in the sweat-soaked weights room inside the Holden Centre.

But you won't find a single person complaining.

In a final push before the Christmas break, the young, enthusiastic list descended on the gym.

This was different to a normal session however - everyone looked like a fool.

The weights were heavy and the banter was high. And Collingwood Media was on hand to capture the best (and worst) of funky hats day at the Holden Centre.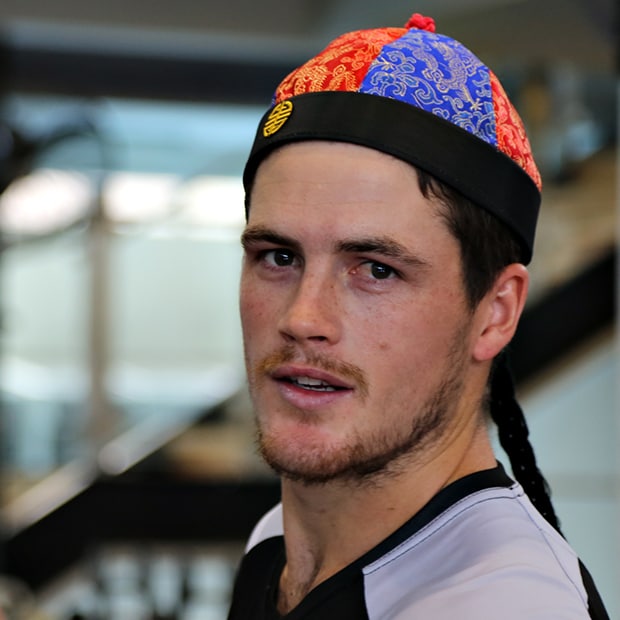 Jack Crisp gets into character.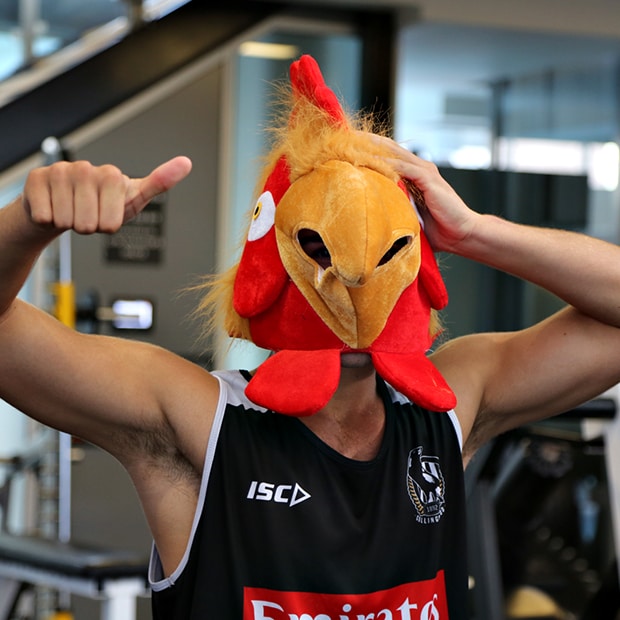 Here's a good looking rooster if we've ever seen one.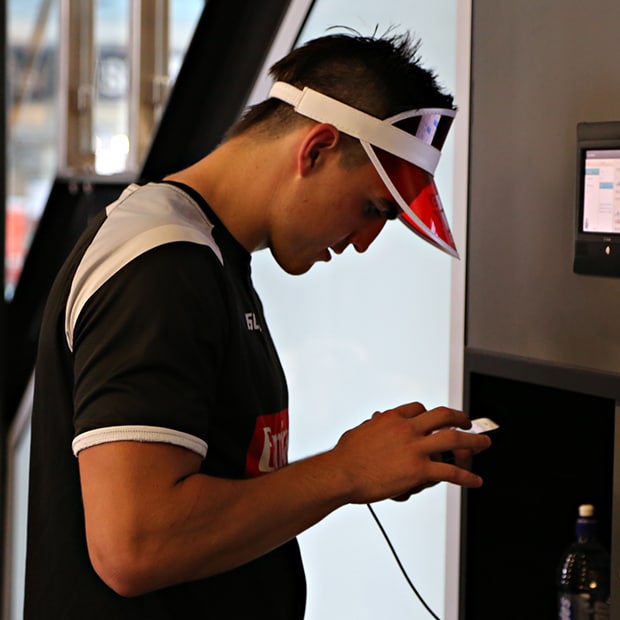 Beats by Bruzzie.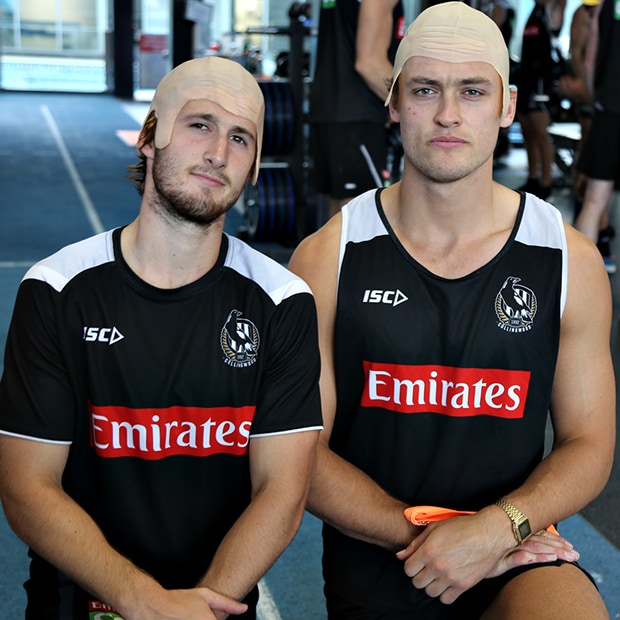 Careful what you wish for, fellas.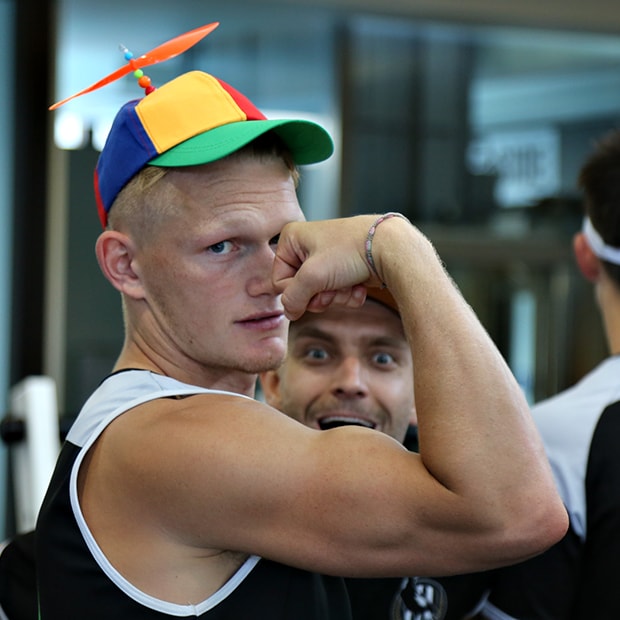 Suns out, guns out.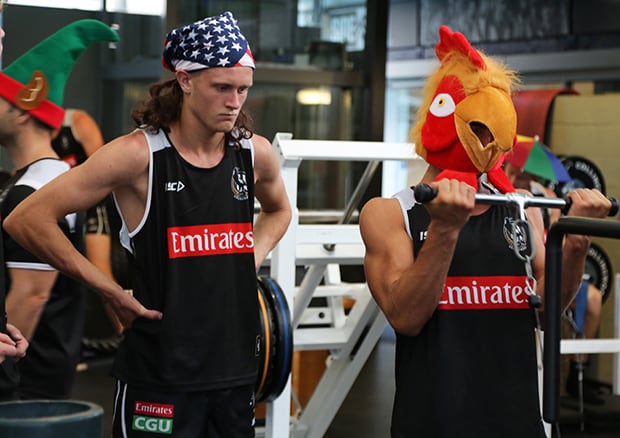 Young chooks.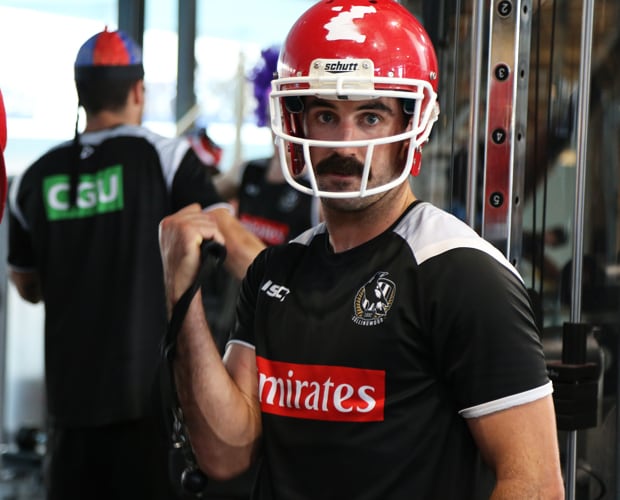 We know he can run, but this a little bit too Forrest Gump-like for our liking.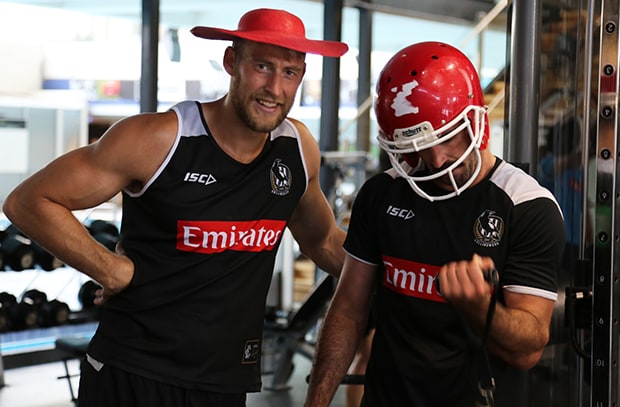 |

Reidy and Steelo like it's just another day at the office.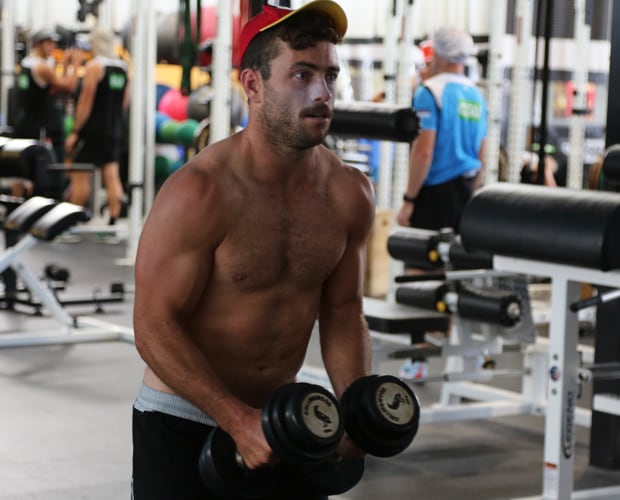 Yes, Blairy!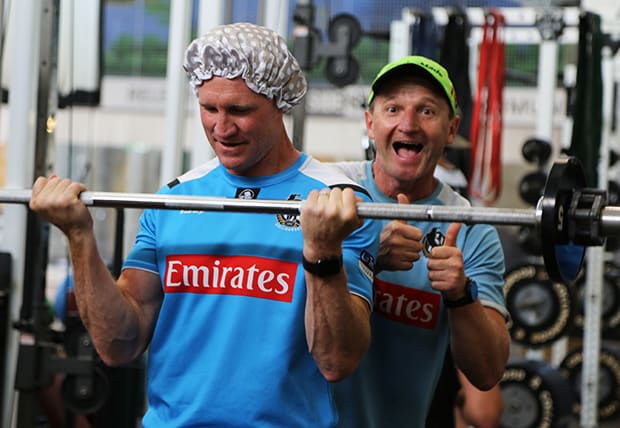 You know you've made it when you impress long-standing strength and conditioning coach Mick Dugina.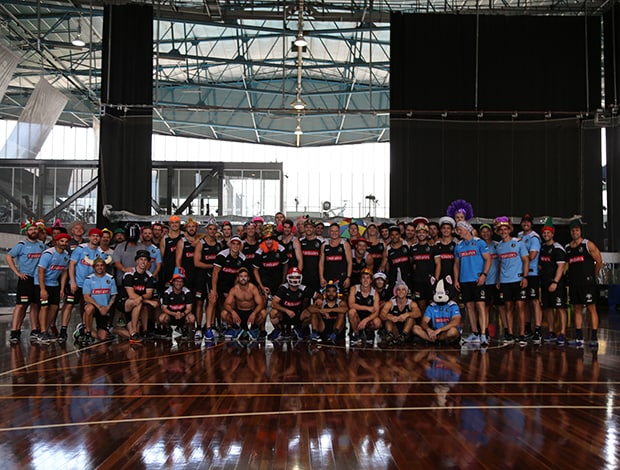 Embrace #TheGrind, enjoy the company.