Port Adelaide v Collingwood
Sunday 13 August, 2017
Adelaide Oval, 4.10pm





Head along to the Adelaide Oval from 4.30pm this Saturday to watch the Collingwood players up close as they prepare to take on Port Adelaide on Sunday afternoon.

After arriving in South Australia, the Magpies will hit the training track for a light run in preparation for the clash with the Power.

Adelaide Oval Open Training
Where: Adelaide Oval
When: Saturday at 4.30pm
Who: The Collingwood players and coaches as selected for Sunday's clash with Port Adelaide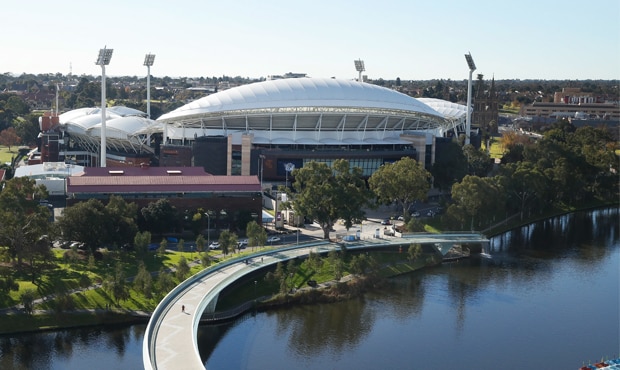 The Adelaide Oval is located on War Memorial Dr, North Adelaide.





What's On
It's Sunday Funday! Children under the age of 15 can access the game for free when arriving with an adult. More information can be found here.

Ticketing
Tickets to the game can be purchased through Ticketek here.

Key Timings
Box Office Opens: 1.45pm (local time)
Gates Open: 2.15pm (local time)




Melbourne: FOX FOOTY – 4.30pm LIVE
Adelaide: FOX FOOTY – 4.00pm LIVE and Channel 7 – 4.00pm LIVE
Perth: FOX FOOTY – 2.30pm LIVE
Sydney: FOX FOOTY – 4.30pm LIVE
Brisbane: FOX FOOTY – 4.30pm LIVE
Tasmania: FOX FOOTY – 4.30pm LIVE

All times are local.




Social Media
Stay connected and up-to-date with all the news and happenings from around the club.

Head to Facebook, Twitter and Instagram to follow us on social media during each match.

Click here to download the official Collingwood smart phone App now.




Getting to Adelaide Oval
Click here for all your public transport and parking information at the Adelaide Oval.