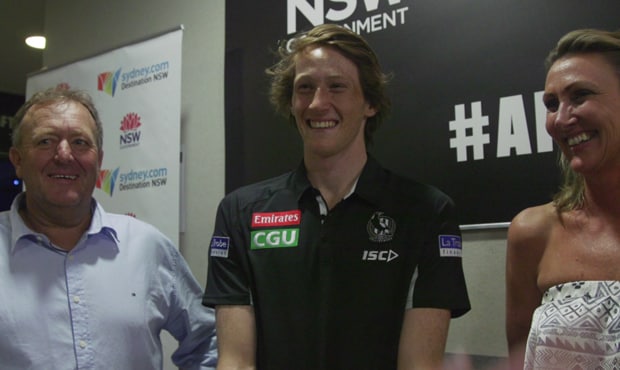 New draftee Nathan Murphy is familiar with Collingwood for a reason other than the one you might expect.
12:30am Nov 25, 2017

Recap each of Collingwood's three picks from the 2017 National Draft, with words from National Recruiting Manager, Derek Hine.
11:20pm Nov 24, 2017

Tyler Brown's arrival at Collingwood was always going to happen. In doing so, the 17-year-old fulfilled a childhood dream.
11:15pm Nov 24, 2017