Collingwood AFLW Coach Profiles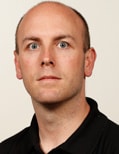 Previous experience: Dandenong Stingrays U18 (Senior Assistant Coach 2014-16, Assistant Coach 2011-2014, Development Coach 2006-2010); Coach Victoria Metro Youth Girls (2014-2016); Assistant Coach Victoria Country U18 2015-2016; Head Coach Sandringham Youth Girls Academy 2014; Assistant Coach Victoria Country Futures U17 2013-2014; Assistant Coach Victoria Metro Youth Girls 2013; Collingwood Football Club VFL Assistant Development Coach 2008; Head Coach Chelsea Football Club U18s 2004-2005

The story so far: Thirty-three-year-old Siekman has been involved with the Dandenong Southern Stingrays in the TAC Cup Under 18 competition since 2006. During his decade at the club, he saw many players progress to AFL ranks and held roles such as Senior Assistant, midfield coach, backline coach and forwardline coach. Siekman began his coaching career at the age of 17 with Edithvale Aspendale after injuries prevented him from playing the game. In 2008, he obtained a position at Collingwood's newly reestablished VFL side as an assistant development coach. He worked closely with Gavin Brown and Alan Richardson, today crediting the pair with helping his development as a coach. Siekman has been the Head Coach of the Victoria Metro Youth Girls side since 2014 and has won two National Championships with his side in three years.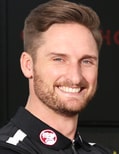 Previous experience: Senior Coach Eastern Devils Football Club, VWFL 2014-2016; Strength and Conditioning Coach, VWFL 2015-2016; Strength and Conditioning Coach, Western University 2010-2013; Strength and Conditioning Coach, Werribee VFL 2008-2010

The story so far: Major is currently the Head Coach of the Eastern Devils, who play in the Premier Division of the Victorian Women's Football League. He claimed the VWFL Coach of the Year in 2015, his highest honour to date. From 2011 until 2013, Major studied a Masters of Science in Western Ontario, Canada, specifically kinesiology, the study of the mechanics of body movements. This experience gave Major the opportunity to see world class facilities and prepare and train Olympians, NFL players and NHL players. Prior to his move to Canada, Major was the Strength and Conditioning coach of the Werribee Tigers in the VFL. He is currently completing doctoral work in brain trauma and wants to continue to developing AFL-ready female footballers. Major brings an extremely enthusiastic persona and analytic mind to the Collingwood coaching panel.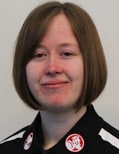 Age: 22
The story so far: Gossow was the senior coach of the Bacchus Marsh Women's Team. She gained respect and united the team when she took over during the season and took them into the finals. Gossow enjoys building relationships with players but also importantly building them as people.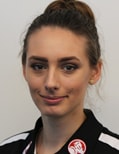 Age: 21
The story so far: An assistant coach with the Oakleigh Chargers Under 15s, Young is an excellent developer of players' skills. Highly respected in Oakleigh's male program, she enjoys watching the journey of the kids and seeing them develop, and particularly loves the development side of coaching.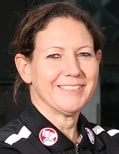 Previous experience: East Fremantle Forward Scout 2015; Assistant Coach, Western Bulldogs Women's Team 2015; Co-Senior Coach Western Bulldogs Women's Team 2014; Senior Coach WA Indigenous All Stars South, 2014; Senior Coach WA Female High Performance Talent Academy 2014-2015; Assistant Coach Melbourne FC Women's Team 2013; Assistant Coach WA Women's Team 2013; Senior Coach East Fremantle, WA Women's Football League 2011-2013; Assistant Coach National Female High Performance Academy 2012; Senior Coach Women's Indigenous All-Stars, Yorga Koodjal Kadadjiny Match 2012; Assistant Coach WA U18 Youth Girls Team 2012; Assistant Coach WA U18 Youth Girls Team 2010; Senior Coach Southern Thunder, WA Women's Football League 2003

The story so far: Harwood was an assistant coach with the Melbourne Women's side in 2013 when they played their first AFL womens exhibition match against the Western Bulldogs. The Bulldogs picked her up for the following year and she remained with them until 2016. Harwood coached East Fremantle in the WAWFL to the premiership in 2011, where she remained for three seasons. In addition, she was senior coach of the Southern Thunder in 2004, was head coach of the Women's All Stars in 2012 and 2014 and in 2015 became a forward scout for East Fremantle in the men's WAFL.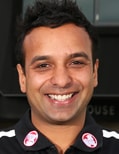 Previous Experience: Senior Assistant Coach Northern Football League Interleague 2016; Northern Knights U16 Youth Academy Coach 2016; Assisted Collingwood VFL pre-season 2015; Northcote Park F.C Senior Playing Coach, NFL 2015-2016; Coach Preston Bullants U17, Yarra JFL 2015-2016; Senior Coach Gippsland Football League Interleague 2014; Coach Xavier College Year 10 team, APS 2013-2015; Playing Coach Morwell FNC, Gippsland Football League 2013-2014; Senior Coach Castlemaine U18, BFNL 2012; Wesley College Year 7, 8, 9 & 10 teams, APS 2006-2012; Assistant Coach Oakleigh Chargers U16, TAC Cup 2006-2007

The story so far: The highly talented Harmit Singh will enter 2017 as the backline coach for the Collingwood Women's AFL side. Singh has extensive experience in leadership roles, including his current job of Playing Coach for Northcote Park FC in division one of Melbourne's Northern Football League. In 2009 and 2010, Singh played for the Collingwood VFL side, and previously had represented the Bendigo Bombers. He joined Morwell Football Club in 2013 as Playing Coach and took a mid-table side to back-to-back premierships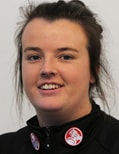 Age: 21
The story so far: McMillan was the senior assistant coach of the Dandenong Stingrays Youth Girls in 2016. Known as an excellent analyser of the game, she played state football at a Youth Girls level before becoming a coach. She enjoys the different challenge of coaching each day and developing others.