Collingwood's 2018 AFL Women's season was officially launched at Crown's Garden Room on Wednesday 24 January.

All players were presented their guernsey's in front of supporters, family and friends as anticipation for the upcoming season quickly built.

View the best photos from the event below, as captured by Collingwood Media's Luke Henry.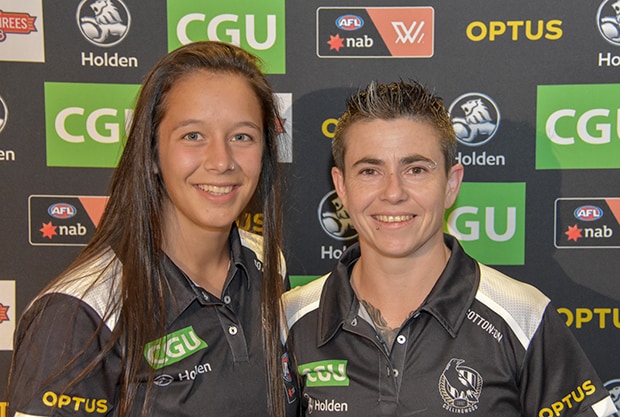 Brittany Bonnici and Cecilia McIntosh arrive at the event.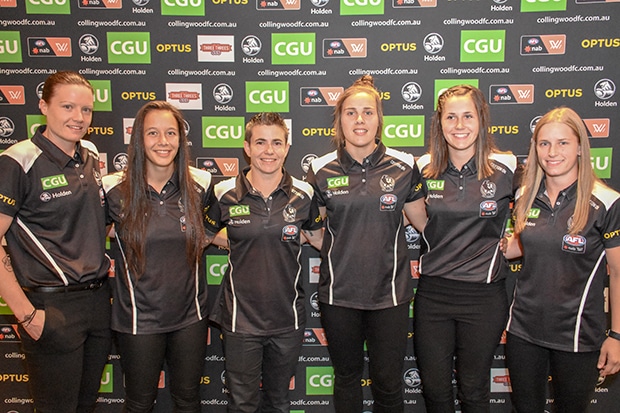 Stacey Livingstone, Brittany Bonnici, Cecilia McIntosh, Jasmine Garner, Iilish Ross and Jaimee Lambert.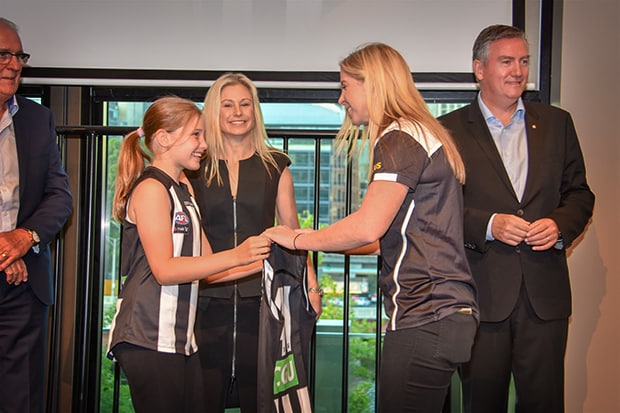 Recruit Kristy Stratton receives her first Collingwood guernsey.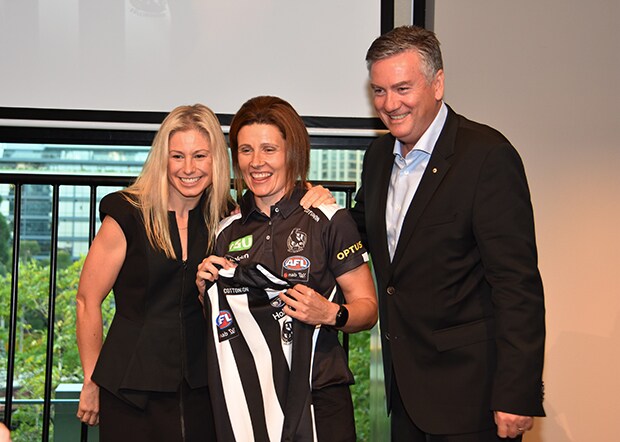 Bree White with Board member Alisa Camplin and President Eddie McGuire.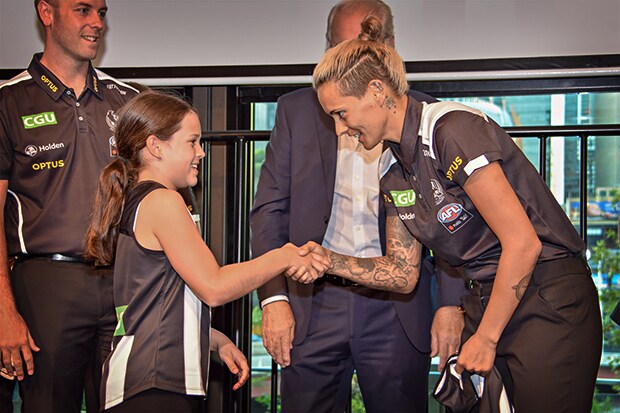 Moana Hope receives her jumper from a young fan.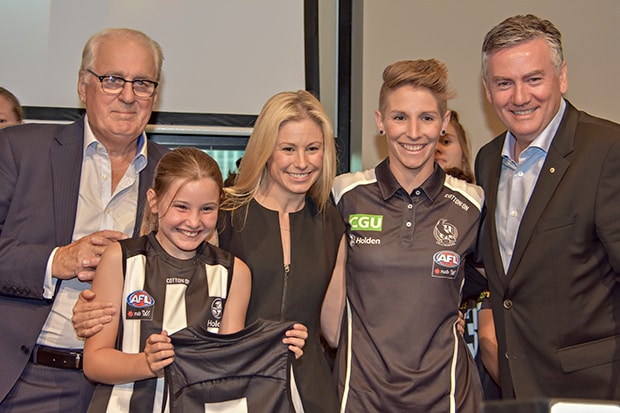 Board member Paul Leeds, Alisa Camplin, Emma Grant and Eddie McGuire.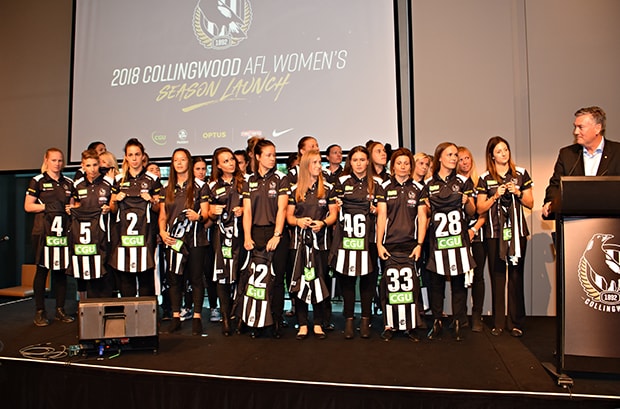 The class of 2018.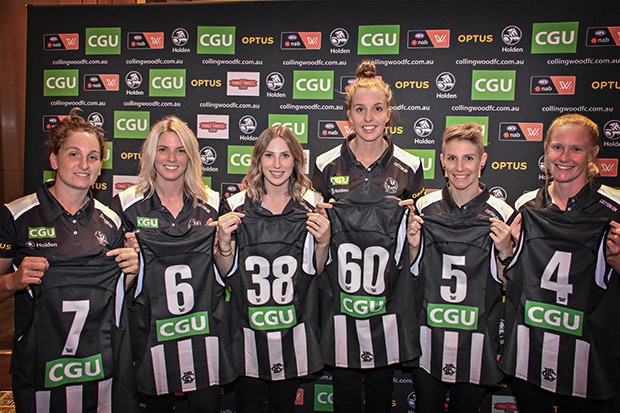 Lauren Tesoriero, Christina Bernardi, Amelia Barden, Emma King, Emma Grant and Sarah D'Arcy.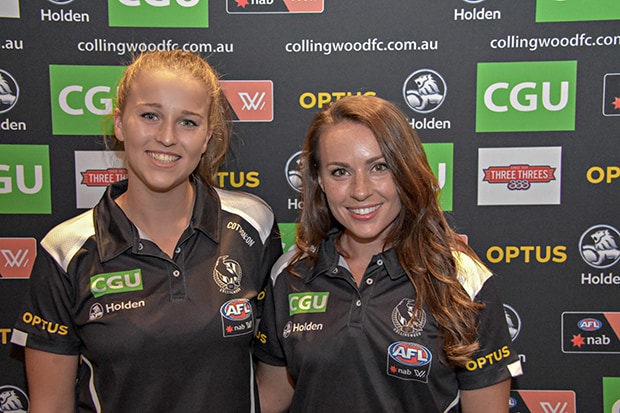 Ruby Scheicher and Georgie Parker.




Incoming assistant coach Daniel Harford addresses the room.