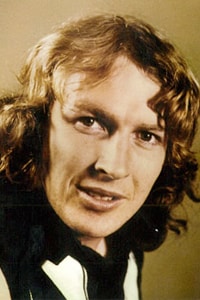 Next month marks 35 years since Collingwood recorded its greatest finals winning margin over traditional rival Carlton, and a look back at that match shows us how much the game has changed since 1980.
Let's start with the fact that the Magpies backed themselves – financially – to beat the Blues in that First Semi-Final match, something assistant coach Wayne Richardson confirmed to media at the club's Thursday night training session at Victoria Park.
Better still, Richardson informed The Age that the $2000 invested at even money was the cash the players had won in betting on themselves to beat North Melbourne in the Elimination Final a week earlier.
The newspaper explained: "Collingwood footballers have put their money where their mouths are in their bid to reverse last year's Grand Final result against Carlton."
Richardson said the Magpie players were extremely confident they could beat Carlton, the team that had knocked them off in the previous year's premiership playoff by only five points. He said: "Don't worry about us; we've got money on a really good thing on Saturday. We'll whip them. As soon as we beat North, the boys insisted we put it all up this week."
Back then, long before integrity units and gaming bans on players and officials, it was not uncommon for VFL clubs to outlay big sums on themselves to win, and there was officially no rules preventing it as long as they were backing themselves, and not the opposition.
That wager for the 1980 first semi-final would prove an astute one, especially given the way the game panned out for the Magpies.
The other issue that stands out – at least in retrospect – from the lead-up to that final was the way in which Collingwood rover Ron Wearmouth did everything in his power to play - even telling a few white lies - despite being knocked out for four minutes in the Elimination Final seven days earlier.
Given the AFL's tight concussion rules these days, and a much more conservative approach to head injuries after significant research, it's fair to say that Wearmouth wouldn't have been so lucky if he was trying to convince the doctors before a final in 2015.
On the Tuesday after copping his knock, Wearmouth stated his case to the press that he wanted to take on the Blues – no matter what. But he also acknowledged that it had been the second time that season that he had been concussed, with the other coming in the round 12 clash with Carlton.
He said: "I feel a bit weak, but otherwise it isn't too bad. It is the second time I have been hit behind my right ear. I intend to make inquiries about getting something like a bike helmet. I have been told it would lesson a blow, and (coach) Tommy (Hafey) suggested I get one."
Wearmouth didn't get a helmet. He never intended to, but just said that he would wear one to convince the neurologist so he could play against Carlton.
On the Wednesday, he was "forced" to undergo an IQ test to see how his "battered skull" was.
Instead of football questions, Wearmouth was quizzed about what The Koran was, and asked who the President of the United States was before Jimmy Carter. Hafey said later: "He passed with flying colours; he's got an IQ around 150. Maybe he's a genius."
On game-eve, Wearmouth was taken to Prince Henry's Hospital and spent time in a decompression chamber. When he came out, he admitted to feelings of claustrophobia, but insisted there was no way known he wasn't going to play. "It was scary," he said. "They locked me in the capsule and turned on the oxygen. I kept banging on the window to let me out."
He was cleared to play, so long as he wore a helmet. So imagine the faces of the doctors when they saw Wearmouth's wild locks swaying in the breeze sans helmet on that September Saturday. That's just the way footy was back then.
There had been plenty of feeling leading into the match. After all, 50 weeks earlier, Carlton had staved off Collingwood in the dying moments of the 1979 Grand Final, amid some controversy when the boundary umpire couldn't tell whether Wayne Harmes was in - or out - as he lunged in the forward pocket and tapped the ball back to Ken Sheldon who kicked the most crucial goal of the game. Collingwood lost by five points.
To rub salt into the wounds, Carlton's then president George Harris revelled in the victory, and famously said: "What's better than beating Collingwood by 10 goals? Beating them by five points."
Magpie fans were delighted when the Blues seemed to be imploded in the off-season with Harris being overthrown and 1979 captain-coach Alex Jesaulenko quitting the club in protest. It seemed like karma to Black and White worshipers.
So when Collingwood got the chance to exact some revenge in the 1980 First Semi-Final - albeit without a premiership cup on offer - the club was intent on making a bold stand to keep their hopes of a flag still alive. And the Blues were seemingly vulnerable given they had a number of players nursing injuries, and they had played poorly for new coach Percy Jones in the qualifying final against Richmond.
Still, The Age noted a relaxed mood amongst the Collingwood players that week at training, though Hafey was reluctant to make any grandiose pre-game statements.
The newspaper added of the Thursday night session: "Ronnie Wearmouth was trying to listen to the second leg of the (Seymour) double, Peter Moore and Stan Magro lined up for extra helping of finals tickets and Denis Banks (who is out until next year with a knee injury) pedalled on an exercise bike, pausing occasionally for a sip on a can of Coke. (And) all attempts at getting changed for action came to a halt when reserves coach Ron Richards arrived with the latest copy of Playboy, containing some revealing pictures of the Magpies' former VFL premier girl Siv Richards."
The Magpies would make four changes to the side that had beaten the Kangaroos by eight points, despite kicking 14.20. Allan Edwards and Terry Domburg could not be considered due to injury, while Allan Davis and Stuart Atkin were dropped.
The Magpies brought back 20-year-old Tony Shaw for his 36th game, and also included Craig Stewart, Ross Brewer and David Young.
Carlton called upon a first-gamer in Scott Howell to make his debut in a final.
Both teams had an average age of 25. The Magpies had ten players aged 25 or over - Ray Byrne, Kevin Morris, Craig Davis, Andrew Ireland, Ian Low, Stan Magro, Ray Shaw, Michael Woolnough, David Young and the helmet-less Wearmouth, who was the oldest at 30 years and 60 days.
Peter Daicos was the youngest, and he was just six days off his 19th birthday. Tony Shaw was only 20, and Ricky Barham was only 21.
Seven of the Collingwood team that day had started their VFL careers elsewhere - Byrne, Davis, Low, Morris, Russell Ohlsen, Woolnough and Young. That was the way that 'Hafey's Heroes' were viewed as a patched up side of footballers who might not have been the most talented group around, but they gave everything they got.
The 1980 finals series exemplified that.
David Parkin told The Age: "Each week Collingwood looks inferior to its opponents, yet each week the team has produced magnificently. Hafey is to be commended. Collingwood is working harder than any team in the competition, which is a reflection of Tom's uncompromising, tough approach to coaching."
Still, the Magpies seemingly needed plenty of things to go right if they were to beat the Blues in that knock-out First Semi-Final - Carlton had beaten them twice previously that season by 38 and five points.
One of those things was to get more out of enigmatic forward Rene Kink, who had endured a tough season. He had been a better performer in the elimination final, but loomed as a key player to take on the Blues. Hafey even looked at pushing him through the middle of the ground at stages to sharpen his impact.
And the Pies also need to get more run out of their fastest players, especially Ricky Barham on the wing, as the Blues had carved them up for run on too many occasions.
Kink and Barham would be the best two players afield in a game that started out an arm-wrestle and ended in a one-sided black and white domination before a crowd of 94,451.
Kink, still only 23, and playing his 122nd game, was into the action immediately as the Pies opened up an eight-point lead at quarter-time. His work in the middle of the ground as much as down forward was critical early, with The Age saying: "(His) bulk, sometimes the target for people who believed him to be overweight, was his asset ... Early in the game, with Carlton's Mike Fitzpatrick overpowering Peter Moore at the hit-outs, and Greg Wells escaping far too often from the opposition centreman Peter Daicos, Kink was the sole force at the centre bounces and the forward line."
Former Bulldog Ian Low, playing his ninth game for Collingwood, kicked two opening terms in a four-goal haul. Incredibly, the 26-year-old would not kick a goal in his next two games for Collingwood, and his VFL career would be over just a fortnight later.
The Pies were hold onto a quarter-time lead of eight points after a towering 55m goal from former Cat Michael Woolnough that came as the result of some good work further up the field from Leigh Carlson.
Barham was dominating on the wing, using his run and speed so tellingly that Channel Seven's Peter Landy said: "Not even Rising Fast (champion racehorse of the 1950s) could catch him." But the Blues were providing plenty of opposition and they kicked four goals in the space of five minutes during the middle stages of the second term to lead by two goals.
Pies fans feared what might happen next.
However, a long goal from Ireland, from well outside 50m, was followed by a free kick and goal to Carlson, whom the great ABC commentator Doug Heywood mistakenly called 'Phillip Carlson' after the Australian Test cricketer of the same surname before the doyen of the microphone quickly corrected himself.
And when Kink superbly marked a long Daicos kick that reached the goalsquare, and he raised the Sherrin in one hand, the Magpies fans knew it was going to be one of those afternoons. It was one of three goals from the burly Magpie, and he looked increasingly dangerous for the Blues.
Still, Carlton clung to a two-point lead at the long interval. A six-goal to two third term in Collingwood's favour changed the context of the match as Hafey's team put its collective feet to the throttle.
One of those was a classic piece of play where Ray Shaw handballed over the top to his brother Tony, only to see him fumble, and then regain his composure to slot the goal home. Kink kicked his third goal – his 200th VFL major - by pushing past a Carlton opponent. And he followed it up soon after by giving off to Wearmouth, who in turn found the loose Barham who put the Magpies five goals up late in the third term.
The Blues got the difference back to just under three goals midway through the last term. But it was that man Kink who had a hand in the action. He barrelled the ball long into attack where Craig Davis and Bruce Doull contested, only to see Daicos swoop in and put his team four goals up. Davis kicked another one moments later, as the Pies stormed home with 6.5 to 2.1 in the last term.
The final margin was 50 points. It was a thrashing that would cost Carlton coach Percy Jones his job. He was sacked soon after the Blues bowed out of the finals.
As for Collingwood, Hafey's Heroes dared to dream that they could be the first team to win the flag coming from fifth position. It was not meant to be. As brave as they were in that remarkable run in September, that would include a narrow four-point win over Geelong in the preliminary final a week later, the Magpies were no match for Richmond - and a rampant Kevin Bartlett - in the 1980 Grand Final.
Exhausted by their efforts in winning three knockout finals, the Pies went down by what was a record Grand Final margin that day which was 83 points.
Still, Collingwood fans knew they weren't the best side, but that Hafey extracted every ounce he could out of a modest side with reasonable talent and enormous ticker. Pies fans would not forget that game against the Blues as one of the most enjoyable finals appearance in memory.
Neither would Wearmouth forget. He had fooled the doctors into allowing him to play and even though he didn't wear the helmet he had promised, he still performed well. And he would never forget the extraordinary request he had from a female fan after the game. The woman ran over to greet him and "exposed her ample left breast and asked him to autograph it". A beaming Wearmouth recalled later: "It was going to be the highlight of my career but the pen wouldn't work."