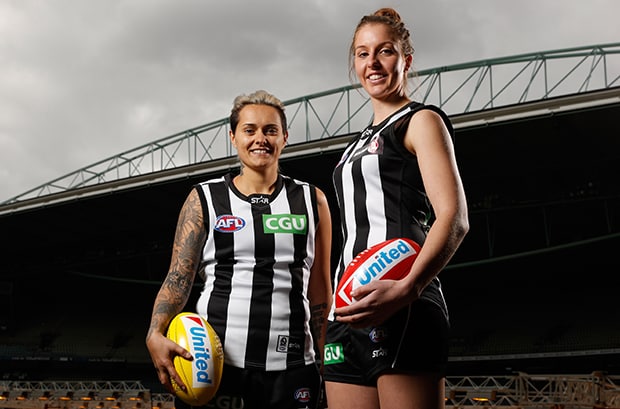 The Collingwood Football Club thanks Emma King and Moana Hope for their contribution to the club's AFL Women's program, following their decision to sign with North Melbourne for the 2019 AFLW season.

King and Hope arrived at Collingwood in 2016 as marquee signings and went on to play 14 and 13 games respectively.

Performance and Strategy Manager Marcus Wagner expressed his gratitude to the girls for their contribution to the program in its formative years.

"Emma and Mo were here from the beginning of our AFLW journey, so we thank them for their contribution and wish them the best of luck with their future endeavours," Wagner said.

"We now turn our attention to the AFLW draft where access to the best high-end young talent, particularly in this period of expansion, is a focus for us."



Moana Hope played 13 games in her two seasons at Collingwood. Image: AFL Photos.