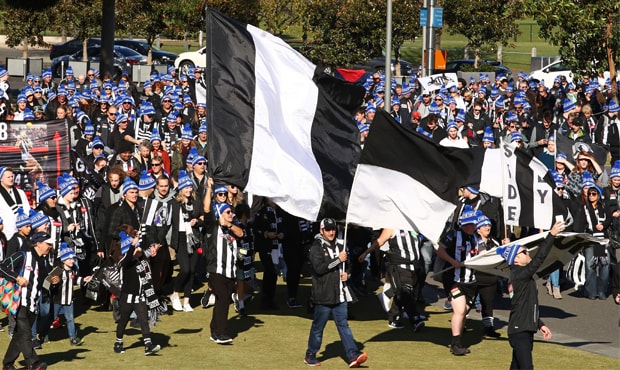 Too much Collingwood is never enough.

Want proof?

Join us in the Melbourne and Olympic Park precinct next Sunday 24 June as five Collingwood teams play at various venues across the day.

From football to netball, from the AFL to the VFL, there will be ample opportunity to watch the Black and White in all its glory.

And the opponents?

Well, we'd rather call them our rivals.

The football teams will take on Carlton and its feeder sides, while the Suncorp Super Netball team will face the Melbourne Vixens.

It's safe to say it will be a huge day, and we want all Collingwood supporters to be a part of it.

Stay tuned to Collingwood Media for further details throughout the week about what to expect, with great prizes and activities on offer for all.

Pies Precinct Takeover

11.30am – VFL
Collingwood v Northern Blues
Holden Centre

1pm – Suncorp Super Netball
Magpies Netball v Melbourne Vixens
Margaret Court Arena

Click here to buy your tickets to see the Magpies take on the Vixens now!

3.20pm – AFL
Collingwood v Carlton
MCG

Click here to buy your tickets to see Collingwood and Carlton go head-to-head now!

3.30pm – Australian Netball League
Magpies Netball v Victoria Fury
Margaret Court Arena

4.45pm – VFL Women's
Collingwood v Carlton
Holden Centre



Collingwood will play five matches across different codes and leagues in the Melbourne and Olympic Park Precinct on Sunday 24 June.