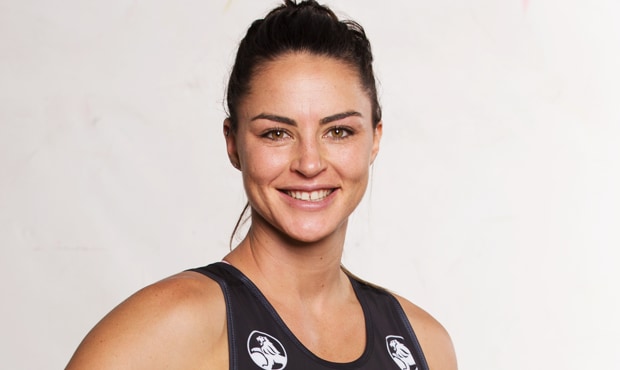 Former Australian Diamond and Magpies netballer Sharni Layton will again be in Black and White stripes in 2019; not in a dress and sneakers but in football boots, a pair of shorts and a jumper.

After calling time on her stellar netball career last month, Layton has decided to channel her competitive instincts into Australian football as a rookie with Collingwood's AFLW team.

A fierce and physical defender on the court, Layton joins the Collingwood AFLW program with a background in football as a junior.

"I have a lot to learn. I know that," Layton said.

"I left netball at the highest levels and come to football as a rookie with a lot to take in, a lot to develop and prove. It's almost as if I am starting over, which is tremendously exciting.

"I've always loved football and I like to compete. Anyone who knows me knows that. I'm also hoping that a lot of the elite habits netball developed in me I can transfer across to football.

"My old Magpies Netball and Diamonds teammate, Ash Brazill, has been able to make the transition and has really enjoyed the change and the challenge. I can't wait to join her and the rest of the squad."

AFLW: Irish star picks the Pies.

Across a 15 year netball career Layton established herself as an all-time great. She won 46 Diamonds caps, captained the national team, won two national league championships, two World Cup championships, a Commonwealth Games gold medal and was part of the inaugural Magpies team in the Suncorp Super Netball competition.

Collingwood Performance and Strategy Manager Marcus Wagner said the 188cm defender will be learning as much as she is teaching the Magpies' squad.

"We're really pleased to have Sharni return to the Holden Centre, she was a huge part in the establishment of our netball program and a popular figure both inside and outside the club," Wagner said.

This girl is a 🌟 of Australian sport. Congratulations on a wonderful career, @Sharni_Layton. You're done us proud + will be Collingwood #FOREVER https://t.co/3bYHLLwWFR

— Collingwood FC (@CollingwoodFC) July 18, 2018
 

"Sharni's sporting resume speaks for itself and after 14 years training and mastering her sport, it will be up to her to become a sponge again and take in all of the knowledge our women's football program can offer.

"While she's got a lot to learn, we think Sharni can share her experience with the team of what it means to train in a professional environment and prepare yourself to compete at the highest level."

The club also signed Irish Gaelic football star Sarah Rowe last week, with the AFLW rookie signing period closing on Friday 28 September.

Collingwood's AFLW List – as of 13 September 2018
Brittany Bonnici
Ash Brazill
Sophie Casey
Stephanie Chiocci
Sarah D'Arcy
Sarah Dargan
Emma Grant
Darcy Guttridge
Nicole Hildebrand
Eliza Hynes
Melissa Kuys
Jaimee Lambert
Sharni Layton (rookie)
Stacey Livingstone
Chloe Molloy
Cecilia McIntosh
Georgie Parker
Iilish Ross
Sarah Rowe (rookie)
Ruby Schleicher
Kristy Stratton
Holly Whitford