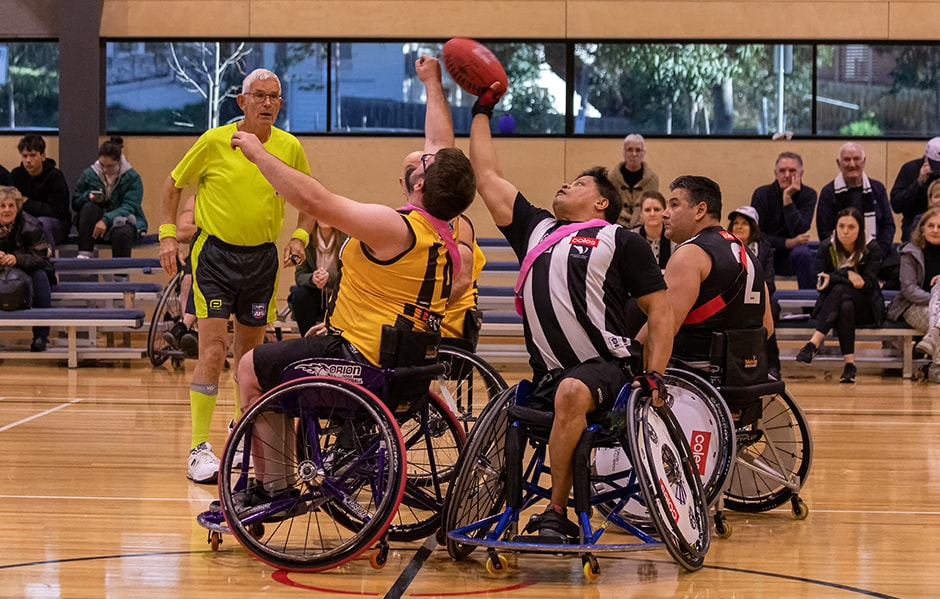 Collingwood started the game slow, only managing a point for the term with the newly fuelled Hawks getting 2.2 for the 1st quarter.
They got on the board quickly in the second getting 3.2, while the Hawks scored 3 straight in front of the big sticks.
At the main change the scores were Pies 3.3.21 to Hawks 5.2.32. Collingwood missed easy shots in the second half, costing them dearly from set shots. The coach made some changes for the last change, putting normally forward Riley into the centre and captain Stroud into the forward line. Missing easy shots again, the Pies couldn't convert, scoring 2.3 for the quarter against Hawthorn's 4 goals straight.
The Hawks' centre and forward were hard to contain through most of the match, with Brian Owens scoring 6 goals.
"Got to keep the score board ticking," Stroud said on the game, "and can't do that if missing easy shots. Hawks played well. We let ourselves down with missing easy shots. It opens the ladder right up. It's anyone's for the taking with only 4 rounds to go, and the teams are pretty even."
The Pies have slipped to 3rd on the ladder by percentage, with the Bombers a game clear on top.
Collingwood's next game is 21 July against St Kilda.
Hawthorn 2.2.14 5.2.32 7.4.46 11.4.70
Collingwood 0.1.1 3.3.21 5.7.37 7.10.52
HAW Goals Owens 6, Richardson 5
COLL Goals Fitzgerald 4, Stroud 2, Newman 1