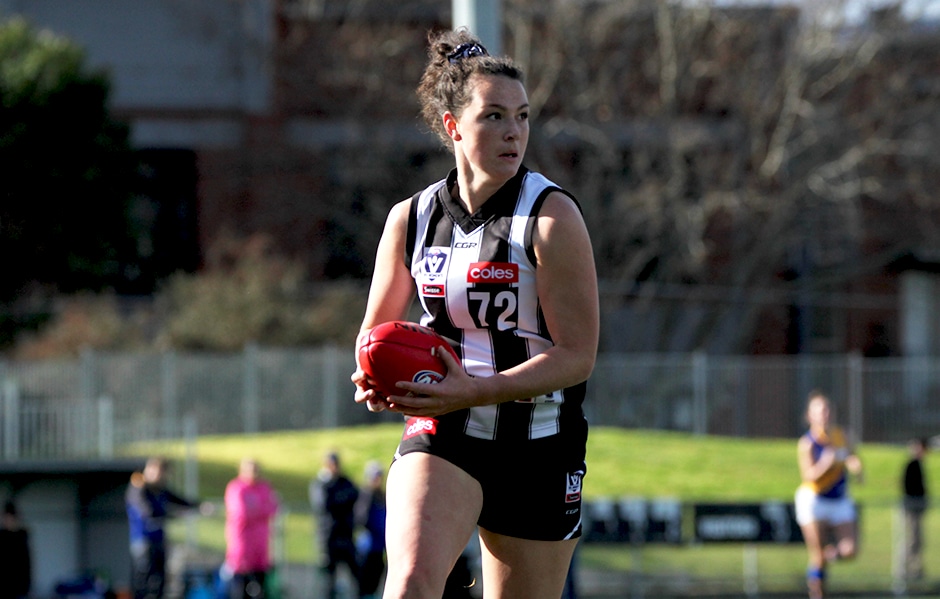 The VFLW Magpies will return to Morwell this Saturday where they'll face off against Melbourne University in round 11.
Off the back of their eighth straight victory over Williamstown last week, the Pies remain in top position on the ladder.
The Mugars will arrive in Gippsland after upsetting Richmond by 68-points last weekend.
Returning to the Pies' side is AFLW players Mikala Cann, Stacey Livingstone and Katie Lynch as well as VFLW Irish rookie, Aisling Curley.
Saturday's clash will mark the first occasion Magpie turned Mugar, Holly Whitford will face her former side.
Collingwood v. Melbourne Uni
VFL Women's Round 11
Saturday, July 20th, 2pm
Morwell Recreation Reserve
Collingwood
B: 55. Caitlin Bunker, 12. Stacey Livingstone, 52. Nicole Hales
HB: 63. Paige Nash, 57. Stacey Lawry, 6. Jordyn Allen
C: 35. Maddie Shevlin, 2. Chloe Molloy, 17. Steph Chiocci
HF: 48. Ally Bild, 24. Sophie Alexander, 67. Morgan Doherty
F: 72. Katelyn Lee, 16. Katie Lynch, 60. Danielle Calautti
R: 92. Sarah King, 25. Mikala Cann, 50. Grace Buchan
Int: 58. Jessica Blecher, 51. Aisling Curley, 70. Jasmine Ferguson, 75. Emily Bliss
Emg: 68. Sally Lynch, 49. Katerine Newton, 80. Stacey Mastras, 77. Kate Dudley
23P: 76. Alice Levin
In: M.Cann, S. Livingstone, K. Lynch, A. Curley
Out: J. Lambert, E.Fowler, R.Schleicher, S.Casey.