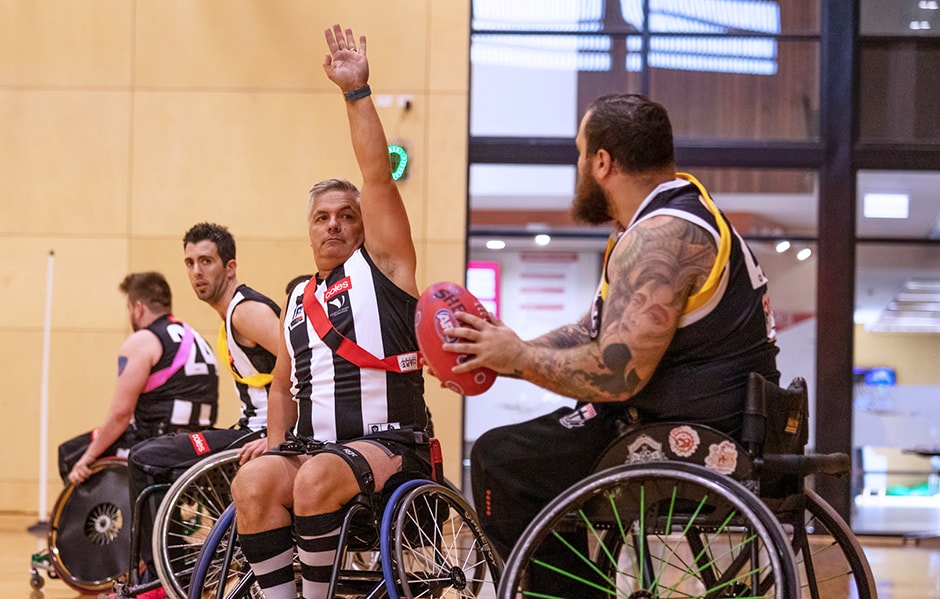 After losing 2 games in a row, Collingwood needed a win to keep their finals hopes alive. With new player Josh Christian slotting into the team, the Pies were on a roll. Riley Fitzgerald played half a game and his time spent on the court certainly helped the Pies get the score board ticking over.
Big man Brett Newman and captain Brendan Stroud in the forward line were hard to contain for the Saints' backs. "Jude from St Kilda made me work every push," said Stroud. "There were no easy gets, that's for sure. Keeping the Saints scoreless in the 3rd was a great effort by our defence."
The win was a whole-team effort. William Taylor who played in the back line pushed and pushed against St Kilda big man Ryan Smith, keeping him to 3 goals for the game. He, along with Arnold Ralzon, who came off exhausted near the end and Andrew Paddle who came up off the bench to get his hands on the ball, were all instrumental in winning the game.
Only Richmond and Essendon, who each have a Bye left, sit above Collingwood, who only have 3 left for the season. "The finals race is still open for who will finish top 2," Stroud says. "We've just got to keep winning, that's that. We are still growing as a team and our best is yet to come."
Collingwood's next game is 4 August at 12.05 pm at the Boroondara Sports Complex
Collingwood 3.0.18 6.3.39 8.4.52 10.7.67
St Kilda 3.2.20 4.4.28 4.4.28 5.6.36
COLL Goals Stroud 6, Newman 4
STK Goals Smith 3, Sander 2
See the current ladder here