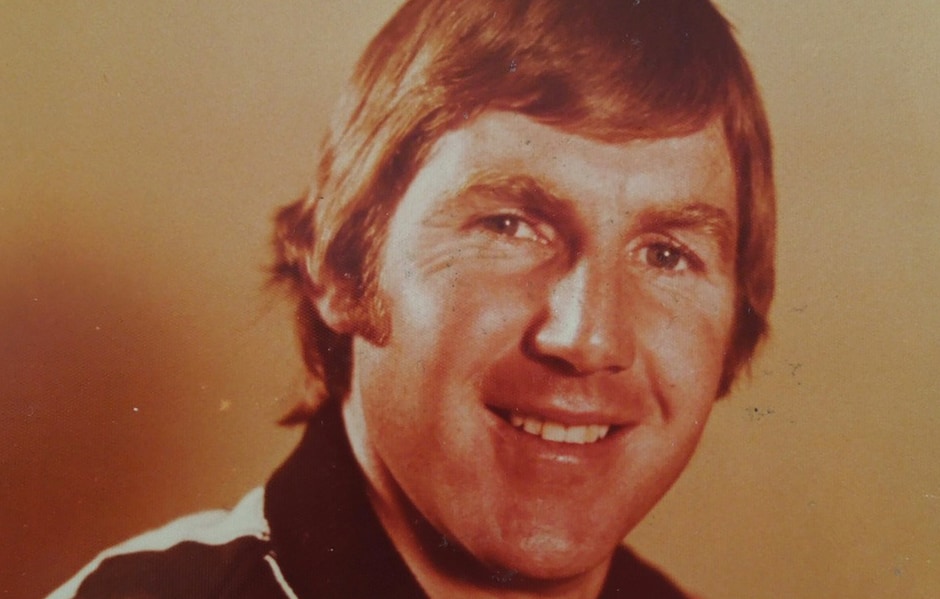 It was the decade where football took its first faint steps towards professionalism.
Players chased a greater financial return, Waverley rose from the paddocks, colour television beamed into our living rooms for the first time and the game endured through a turbulent decade.
The 'Sensational Seventies, as they would become known, proved a tantalising, yet ultimately unfulfilled period for Collingwood.
It was bookended by heartbreaking Grand Final losses to Carlton. The first came when the Magpies lost from what had previously been considered an unlosable situation; the second when Collingwood almost pinched the premiership in the dying moments of a dour struggle.
Through it all, the goings on at Collingwood – and at Victoria Park - was like a soap opera you couldn't switch off, and the audience was spellbound.
For those who lived through it, it was a period they will never forget and it produced heroes and characters alike forever etched into our consciousness.
For those who didn't,Collingwood Forever will transport you back in time each week this season for a blast from the '70s past, profiling a player who made an impact for one reason or another.
It's rare when the winner of Collingwood's best first-year player doesn't front up to the club for the start of the following season.
It's even more unusual when that player cites farming - not football - as the reason behind his absence.
But that's precisely what happened with Collingwood's reliable defender Denis O'Callaghan, who took out the recruit of the year honours in his 1968 debut season after playing 18 consecutive games.
By the time the 1969 preseason began, O'Callaghan had returned to where he came from - the tiny outpost of Tiega, which the Herald called "a dot on the map which can't even boast a local store."
Situated near Ouyen in the Mallee, O'Callaghan's family ran a 6000-acre sheep and wheat farm at Tiega, and he was needed to help out on the property.
His original pathway into the VFL had come when Tiega's secretary recommended the teenager to Graeme Fellowes, whom he had known, saying "he wasn't a bad sort of footballer." He went down to Victoria Park for a few reserves games before returning to play a part in the local club's 1967 premiership in the Mallee Football League.
That led to his breakthrough VFL season in 1968, which started on a forgettable day in Round 3, 1968 when the Magpies kicked 2.19 in an embarrassing loss to St Kilda and were briefly on the bottom.
But after a strong first season – with his best game coming against South Melbourne in the last game of the year, having 27 disposals – O'Callaghan returned to the bush to assist on the family's farm.
As Collingwood's 1969 season was underway, his absence prompted well-known Herald photographer Bob Buchanan to travel more than 450km north west to the O'Callaghan farm, where he took a picture of Denis sitting on the railings with a flock of sheep in the background.
The 20-year-old's ties to Collingwood were clearly on show in the picture. He was nursing a dog called 'Tuddy', whom had been named after Des Tuddenham, O'Callaghan's captain the previous year.
In the accompanying article, it was said: "Farm work is more important than football to promising Collingwood defender Denis O'Callaghan, who won the club's best first-year player (in 1968)."
"(He) will not be available to play (for the Magpies) until halfway through the season.
"O'Callaghan works on his parents' 6000-acre property near Ouyen where they run 1200 sheep and have 1200 acres of wheat."
But what the young footballer hadn't revealed that he was desperate to return as soon as he could arrange it, and the Magpies kept working on ways to get him back to Melbourne.
By the middle of 1969, he had made a welcome return to Victoria Park, and was working on getting back in the senior side as soon as possible.
The Herald's Greg Hobbs explained: "They say that once you get a small whiff of that tradition from those famous old Collingwood dressing rooms you are gone for life."
"But at the ripe old age of 20, Collingwood's tough half-back Denis O'Callaghan tossed it all in. He said goodbye to the Magpies and headed home to the farm at remote Tiega ... back home to play with Tiega in the little known Mallee League. Nothing so special as a captain or a coach … just one of the players.
"Somewhere along the line, O'Callaghan became hooked on Collingwood and he was destined to return."
He played two games in the reserves on his return before returning to the senior side in Round 14 against Melbourne, where he had 11 touches in a game where John Greening kicked the winning goal.
He played again the next week against Carlton but only had a limited impact and was dropped back to the reserves.
O'Callaghan – who wore the No.29 jumper - timed his return to the seniors well, playing the last two home-and-away games before being selected as a reserve in the second semi-final against Carlton.
Described by the Football Record as a "very solid player ... (having) returned to the Magpies in June after being cleared back to his country club", O'Callaghan started on the field in the 1968 preliminary final loss to Richmond. He had 17 disposals, including five free kicks in his favour.
Denis O'Callaghan flies high during a match against Geelong
His most prolific season was his third, and it coincided with one of the Magpies' most dominant seasons which unfortunately ended in heartbreaking fashion.
O'Callaghan played 24 games in 1970, with the side saluting in 19 of them.
He had a career-high 357 disposals that season and known as a remarkably safe mark, a solid kick and capable of playing tight on some of the game's dangerous forwards.
The Magpies finished on top of the ladder in 1970, which led into the second semi-final clash with against Carlton, where the Sun's Kevin Hogan pinpointed O'Callaghan as a key Magpie player.
"In my book, Denis O'Callaghan is Collingwood's best back pocket player and that's where I would play him, in spite of Colin Tully's excellent games in the last two home and away sounds," Hogan wrote in the Sun. "Tomorrow O'Callaghan will have to take on Carlton's Ian Robertson."
The Magpies won that match by 10 points, and took on the Blues again a fortnight later in the 1970 Grand Final.
It would prove one of the most heartbreaking moments as Collingwood squandered what had seemed like an insurmountable 44-point half-time lead.
The Magpies had kicked 4.8 to the Blues' 0.3 in the opening term. The Herald Sun would say years later: "In the first quarter alone Wayne and Max Richardson, Tuddenham, Denis O'Callaghan and Len Thompson had 40 possessions between them."
By half-time, it was 10.13 to 4.5, but the Blues were starting to get their hands on the ball.
Just before half-time one of the game's defining moments took place. Alex Jesaulenko rose over Graeme Jenkin to take what has been described as "the mark of the century".
O'Callaghan had a close vantage point to the Jezza mark, so close in fact that he didn't see Jesaulenko until the last few seconds.
In fact, when David McKay kicked the ball out near the Members' wing, O'Callaghan thought Jenkin was certain to get the ball. As recounted years later, the defender has been reported as saying: "It's yours, Jerker - you're on your own."
He wasn't.
Jesaulenko soared through the air, rested his knee on Jenkin's shoulder and brought down one of the game's most treasured marks.
Carlton reserve Ted Hopkins came on to the field after half-time and played a key role in turning the game. He was too fast for Colin Tully, who was unable to go with him and gave up some goals, creating a headache for Collingwood coach Bob Rose. Later in the game, Rose had to shift O'Callaghan onto him.
The Blues ended up winning game – and the premiership - by 10 points.
Collingwood had many stars in their team during the start to the 1970s. O'Callaghan wasn't flashy, but was invariably described as being "reliable", "unspectacular" and "dependable."
Those three descriptions made him one of the more valued players to the team.
The Football Record said of him leading into the 1971 finals series: "Another of the unspectacular defenders who has been consistent in the back pocket ... his strong clearing dashes often 'brush' opposing forwards off their game."
He could play tight and that was another advantage he had.
He was "a reliable long kick ... one of the most reliable (players) in the business. Not spectacular but opponents know they've played against him. Fairly good mark, although he's not as tall as most defenders. A good clearing kick."
He played 23 games in 1971, 24 in 1972, and 21 in 1973, but each year ended in disappointment in the finals.
That durability he had been so renowned for ended in 1974 when he missed the whole season with a knee injury, before he returned in 1975, playing 13 games for the year, with his last game coming in an elimination final loss to Richmond.
It was his 129th game for the Magpies. Being the defender he was, his aim was to prevent goals, not kick them. But he did manage three games for himself, all kicked in different seasons.
He went on to be Coburg's playing coach in 1976, only just missing out on the finals, and would have been re-appointed the following season, but for an opportunity to join Brunswick.
As the Herald said in 1977, "it hasn't taken him (O'Callaghan) long to get back in a black and white jumper" with Brunswick.
He would do the same when he played at Montmorency – the Magpies of the Diamond Valley Football League – where Brian Cole (who played two games with Collingwood in 1977/78) would describe him as "extremely skilled and great to play alongside."
O'Callaghan has been a regular fixture at Collingwood past players' gatherings over the years. The quiet, humble kid who came to the big smoke more than 50 years ago – and stayed – is still popular amongst his former teammates and fondly remembered by the fans.