7. Brendan Stroud
Stroud will be Collingwood's inaugural captain and coach in 2018. A passionate Magpie fan in his own right, Stroud quickly turned into a talented wheelchair athlete after he became a paraplegic at the age of 22. He has represented Australia in wheelchair basketball and wheelchair tennis, while he also played and coached Victoria's wheelchair football team.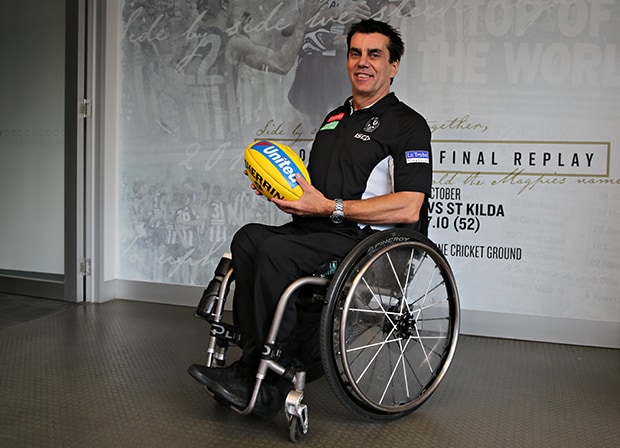 36. Orfeo Cecconato
Cecconato won a gold medal at the 1996 Summer Paralympics as a member of the men's wheelchair basketball team. He has since been awarded an Order of Australia medal and an Australian Sports Medal for years of service towards the paralympic movement.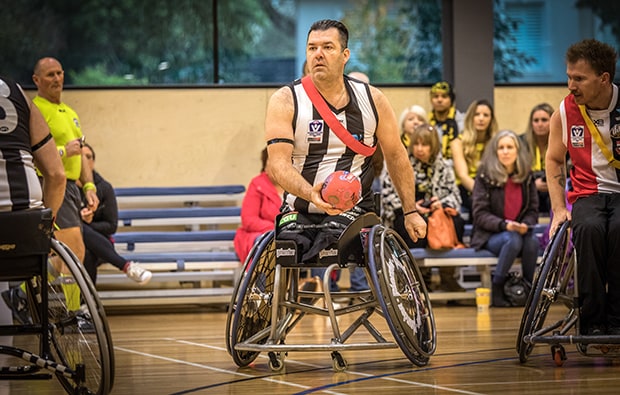 6. Richard Amon
Amon is currently the Chief Executive Officer of Disability Sports and Recreation. Upon joining the organisation via his previous post as the Sport and Leisure manager at the City of Casey, he stated he was "passionate about making sport and recreation equitable for all Victorians with disability".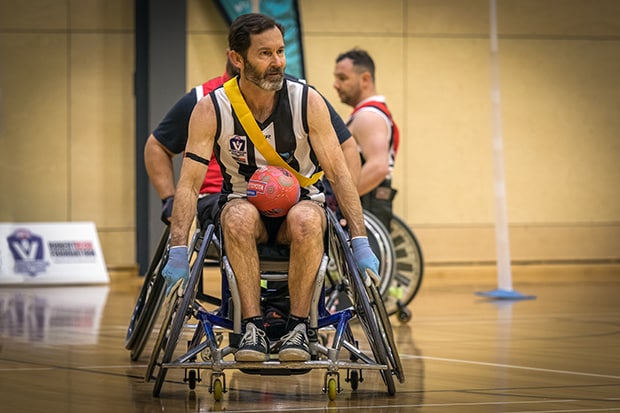 33. Mark Walker
Walker was the coach of the wheelchair basketball team who won a gold medal for Australia at the 1996 Summer Paralympics in Atlanta. He has a long history of coaching athletes with intellectual, physical and hearing disabilities.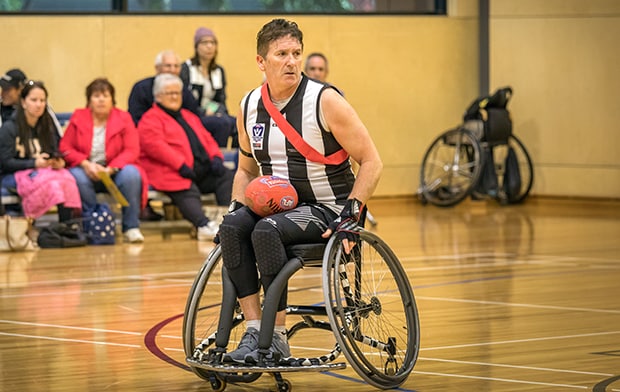 13. Brett Newman
Newman served in the Australian Army for 13 years, and was deployed on two occasions to East Timor and Afghanistan. Disabilities sustained in his service led to Newman representing the Victorian RSL in national wheelchair football competitions in 2017 and 2018.




58. Mark Mulcahy
Mulcahy joins Collingwood after being selected to take part in the wheelchair football State Championships in 2017. He is also a talented wheelchair basketballer and will embrace the challenge of representing Collingwood in the inaugural VWFL season.

5. Sophie Cassar
Cassar is the least experienced Magpie on the inaugural list, but brings energy and enthusiasm gain strength and skill in a team environment. A student outside football, she has also played wheelchair basketball - briefly training with the women's State team.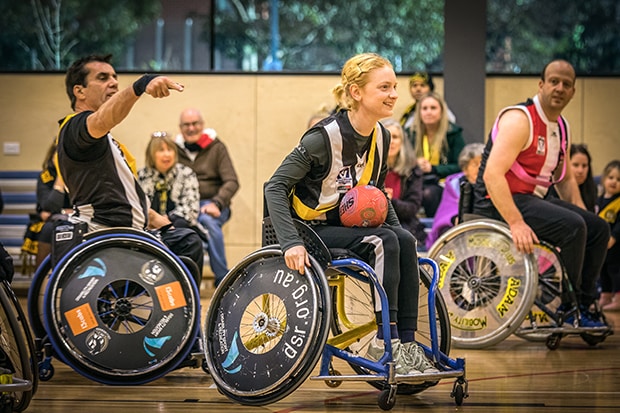 14. Simone Faulkner
A landscape gardener by trade, Faulkner joins the Collingwood Wheelchair team in 2018. While she doesn't have a disability herself, Faulkner is passionate the competition will give people with disabilities "the confidence to take on any challenge" they face.