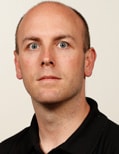 Previous experience: Dandenong Stingrays U18 (Senior Assistant Coach 2014-16, Assistant Coach 2011-2014, Development Coach 2006-2010); Coach Victoria Metro Youth Girls (2014-2016); Assistant Coach Victoria Country U18 2015-2016; Head Coach Sandringham Youth Girls Academy 2014; Assistant Coach Victoria Country Futures U17 2013-2014; Assistant Coach Victoria Metro Youth Girls 2013; Collingwood Football Club VFL Assistant Development Coach 2008; Head Coach Chelsea Football Club U18s 2004-2005; Collingwood AFLW Head Coach 2016-

The story so far: Thirty-three-year-old Siekman has been involved with the Dandenong Southern Stingrays in the TAC Cup Under 18 competition since 2006. During his decade at the club, he saw many players progress to AFL ranks and held roles such as Senior Assistant, midfield coach, backline coach and forwardline coach. Siekman began his coaching career at the age of 17 with Edithvale Aspendale after injuries prevented him from playing the game. In 2008, he obtained a position at Collingwood's newly reestablished VFL side as an assistant development coach. He worked closely with Gavin Brown and Alan Richardson, today crediting the pair with helping his development as a coach. Siekman has been the Head Coach of the Victoria Metro Youth Girls side since 2014 and has won two National Championships with his side in three years.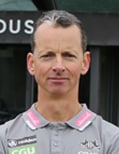 Previous experience: Director of Coaching at Dandenong Stingrays (TAC Cup), Head Coach of Vic Metro U16 (National Championships), Assistant Coach at Dandenong Stingrays (TAC Cup)

The story so far: Jones brings a wealth of knowledge to the coaching team. The current Director of Coaching at TAC Cup side Dandenong Stingrays is a level three accredited coach and has over 15 years of experience leading junior and senior footballers. A teacher by trade, Jones will work closely with Collingwood's forward line group in the 2018 AFLW season.