Collingwood's players and football staff will embark on the Gold Coast next week, as pre-season training takes a quick pit-stop in Queensland before the toils of summer training return to the Holden Centre.

The entire group will depart Melbourne on Monday before honing their skills in the sun throughout the week.

Fans in Queensland are encouraged to don their Black and White and support the team at an open training session at the Southport Sharks Football Club on Wednesday 17 January (9:15am AEST).*

Players will be available for autographs and photos at the conclusion of the session, and the social club at Southport will be open from 9am.

The Magpies are no strangers to a change in pre-season environment. From freezing conditions in the US, to previous trips around Australia, all corners of the globe have been covered.

Take a trip down memory lane and view some iconic images from previous trips in the gallery below.

*Event details are subject to change without notice.

November 2006 – Arizona, USA
Collingwood first travelled to Arizona in 2005 and continued to use America's 'desert state' for altitude training until 2012.

Based at the Northern Arizona University campus in Flagstaff, the trip was a staple of pre-season training for a number of past and present Magpies.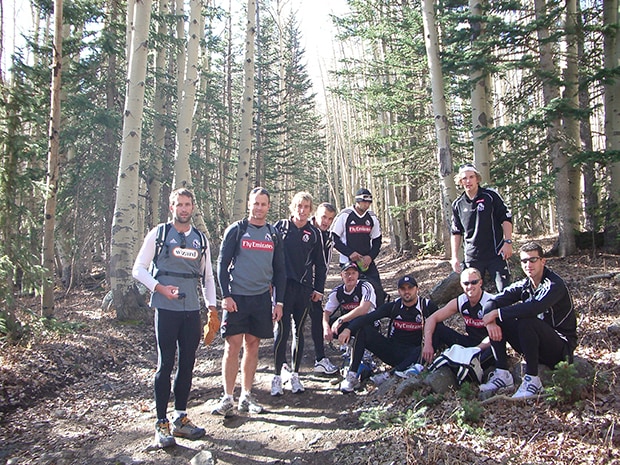 A travelling group including Shane Wakelin (far left) and Simon Prestigiacomo (far right) hike through Flagstaff in 2006.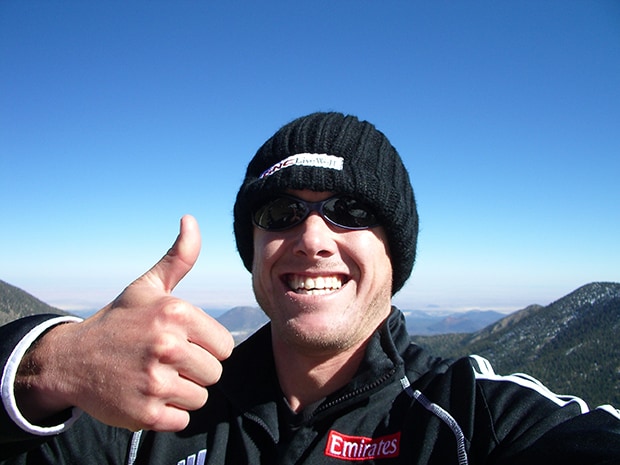 Thumbs up from Tarkyn Lockyer after a gruelling climb.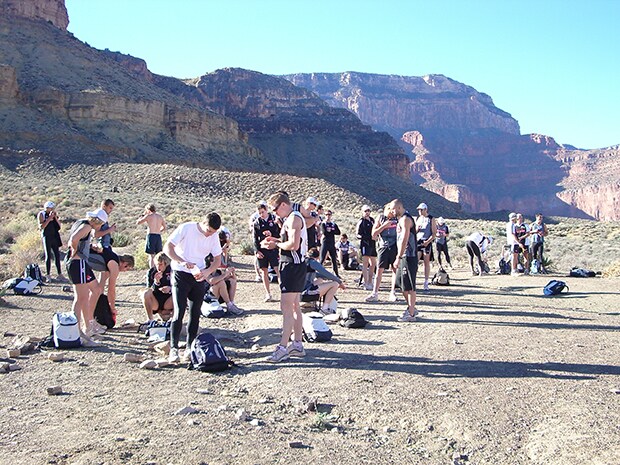 The group prepares to hike the Grand Canyon in 2006.

November 2012 – Utah, USA

After six years of camps in Arizona, the Magpies opted to venture eight hours further north to Park City, Utah in 2012.

Notes from the travelling group at the time commented that Ben Reid was a "standout" on the group's hikes, while Quinten Lynch's first experience in the snow came in conditions so cold, drinks froze over within five minutes outdoors.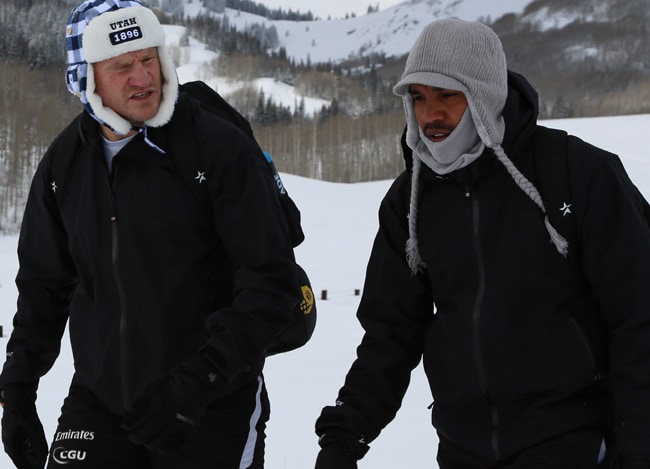 Coach Nathan Buckley and Andrew Krakouer rug up during a hike through the snow.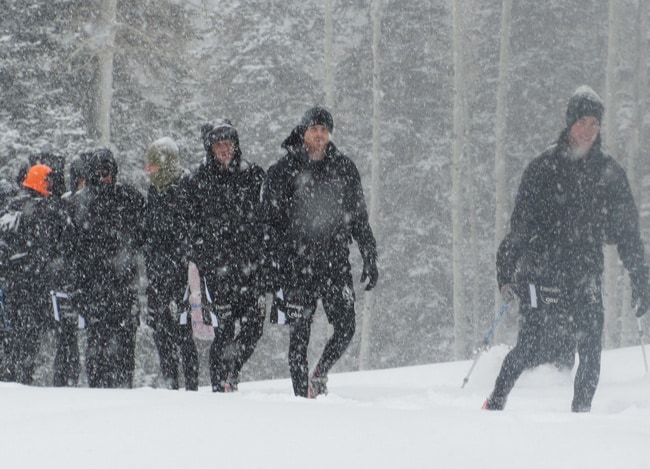 Rookie Tim Broomhead leads a group of barely distinguishable players through the snow.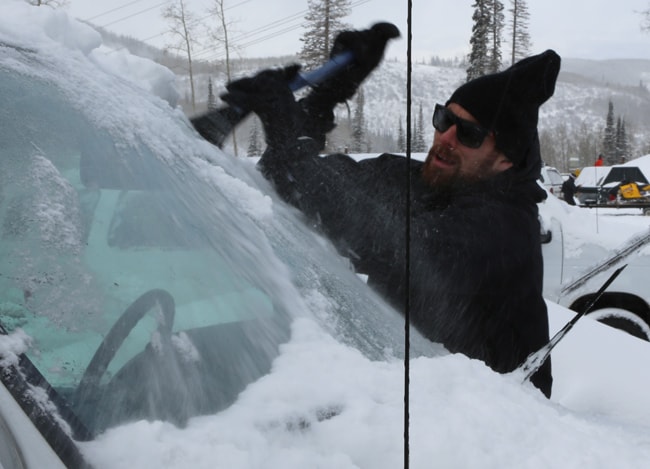 A mighty impressive effort from ruckman Ben Hudson, as he chips ice off a frozen windscreen.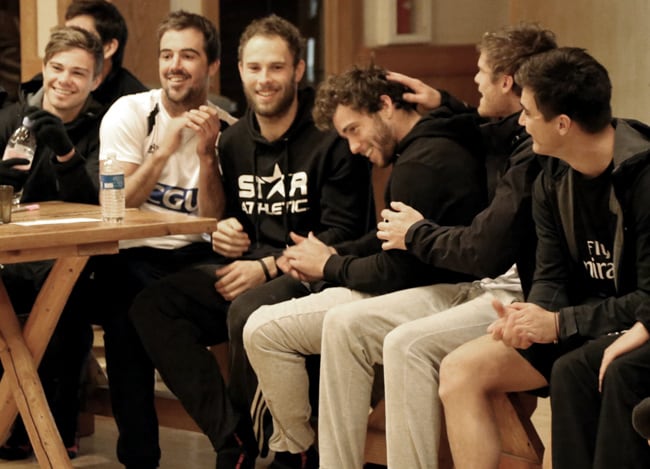 Escape from the cold. Josh Thomas, Steele Sidebottom, Brent Macaffer, Jarryd Blair, Heath Shaw and Marty Clarke during a team-bonding exercise.

March 2014 – Gold Coast, QLD

A trip to the Gold Coast to take on the Suns was turned into a week-long camp in March, 2014.

On the field, Travis Cloke (six goals), Clinton Young and Scott Pendlebury led the Magpies to victory in a high-scoring thriller against the expansion team.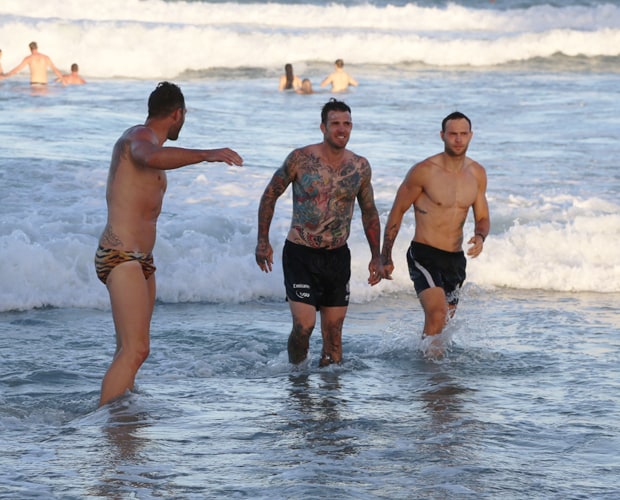 Travis Cloke, Dane Swan and Brent Macaffer dip their toes in the Gold Coast surf.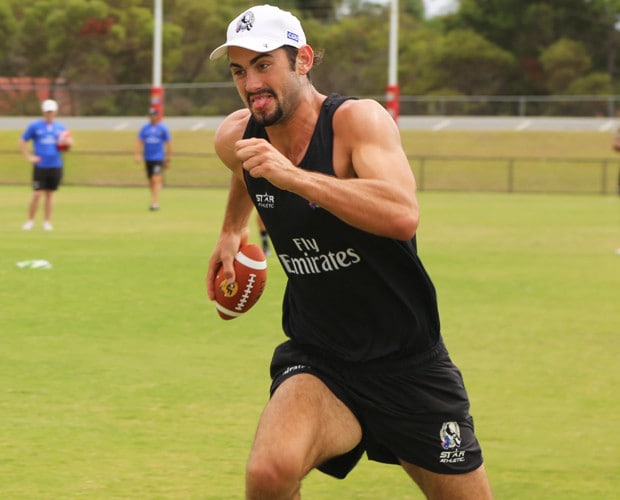 Brodie Grundy (sporting some familiar facial hair) tests his skills as a running back with an American Football.

February 2015 – Queenstown, NZ

A picturesque New Zealand backdrop was hard to ignore when the Magpies ventured to Queenstown in 2015.

In addition to training sessions, the group found time for a number of the extreme experiences Queenstown has to offer.

The result? A close-knit group, and a number of priceless photos to keep the memories alive.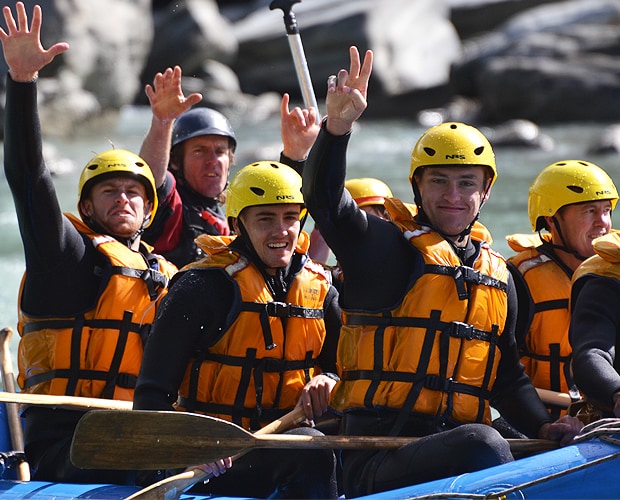 Travis Cloke, Jackson Ramsay and Darcy Moore complete a thrilling session of white-water rafting.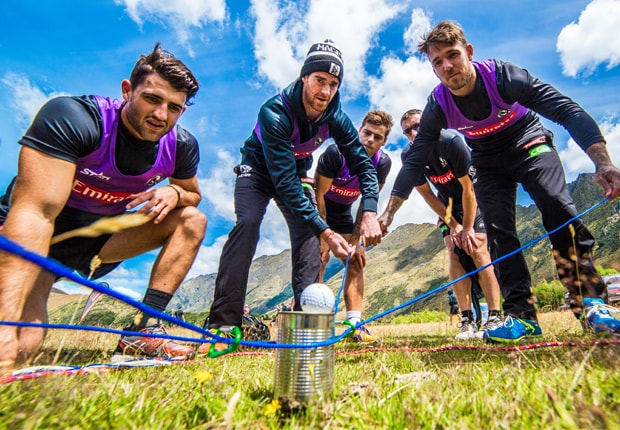 Harder than it looks. Just ask Alex Fasolo, Tyson Goldsack and Dane Swan.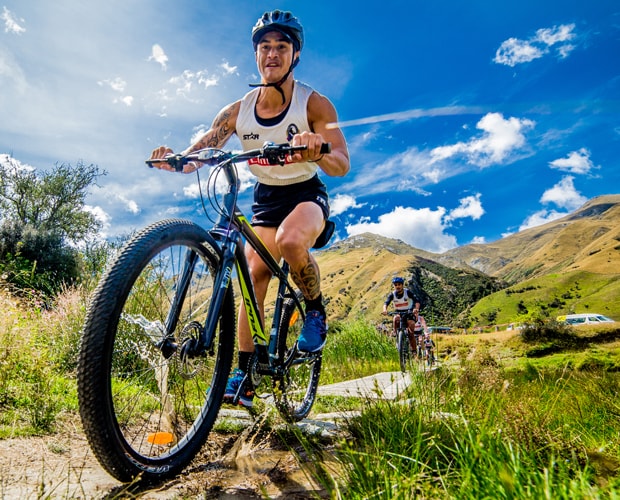 Former Pie, now Kangaroo Marley Williams tests out his mountain biking skills.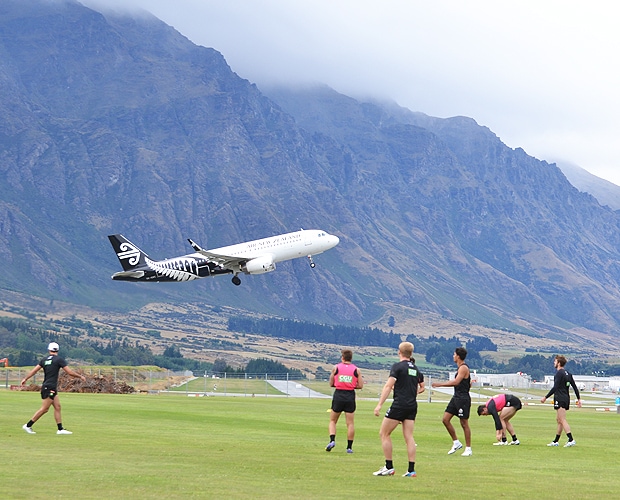 Players train as a flight takes off close overhead.

November 2015 – Falls Creek, VIC

The slopes of Falls Creek in Victoria's alpine region played host to Collingwood's first-to-fifth year players from 2014 until 2016.

Footballs flew around a synthetic-turfed section of the ski resort, while mountain-biking, gruelling runs and gym sessions inside a log cabin were also popular forms of training.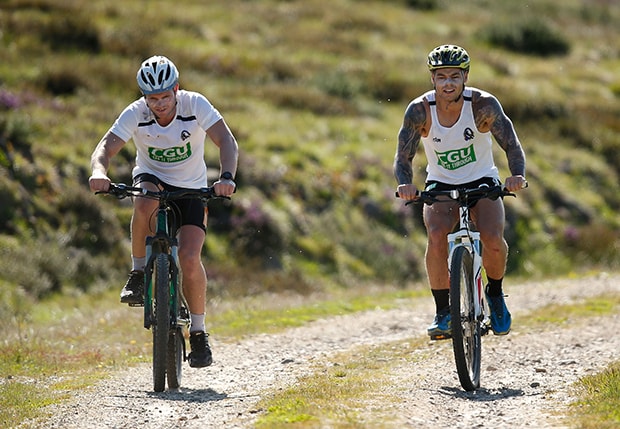 Taylor Adams and Jamie Elliott put their cycling skills to the test in November, 2015.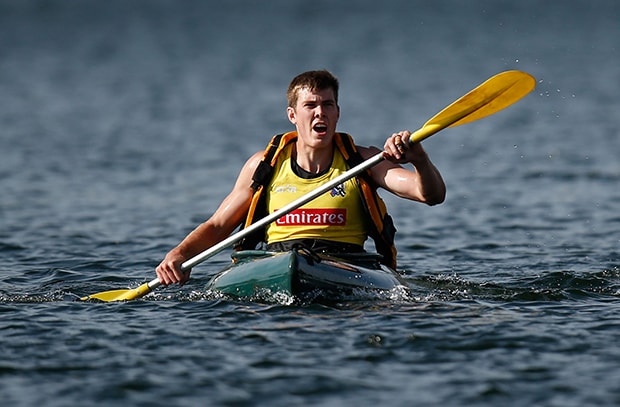 Before he had even pulled on the Black and White stripes, Mason Cox familiarises himself with a kayak.

January 2016 – Maroochydore, QLD

It hasn't been all that long since Collingwood's playing group has ventured to the Sunshine state.

The entire playing group spent a week in Maroochydore ahead of the club's 2016 campaign.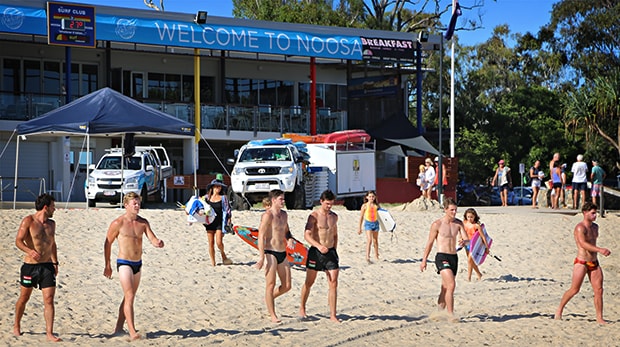 Players descend on Noosa's pristine beaches for mid-week recovery.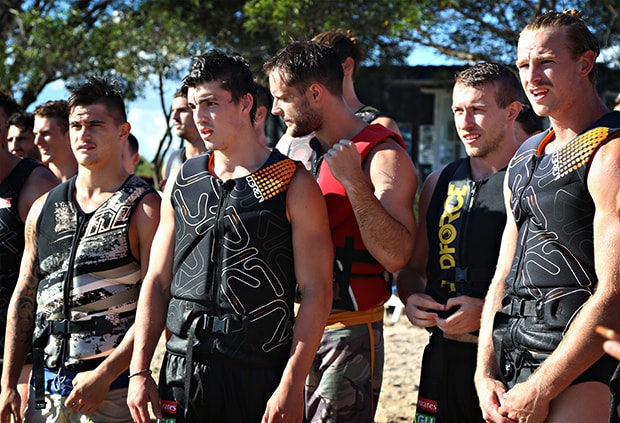 Brayden Maynard and Jonathon Marsh take in what lies ahead at a water park in Coolum.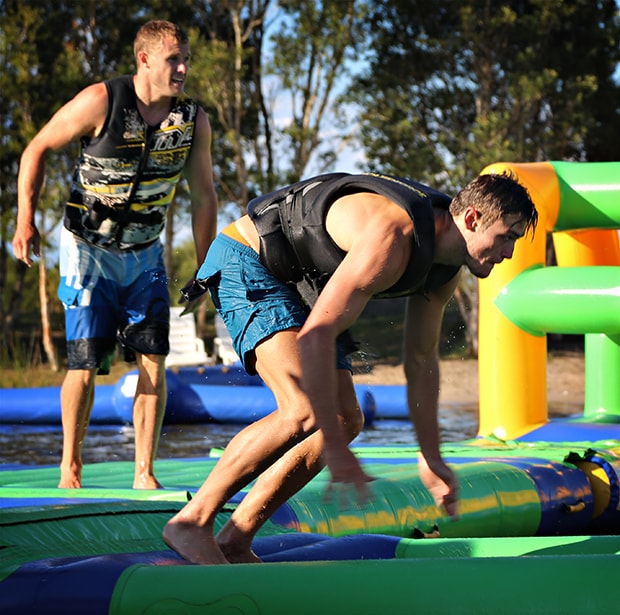 No such hesitation from Darcy Moore who launches straight into the water.