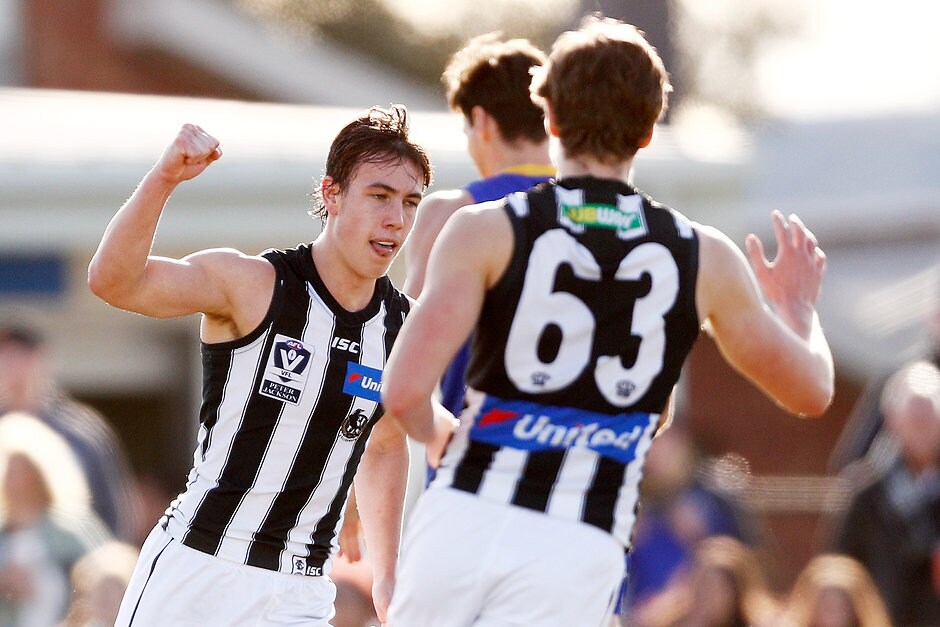 There are plenty of highlights in Collingwood's 2019 VFL fixture.
The Pies will again split the majority of their home games between the Olympic Park Oval at the Holden Centre and the club's traditional home at Victoria Park.
The two games at the Olympic Park Oval will be held in the lead-up to AFL blockbusters across the road at the MCG.
Collingwood has been fixtured to host Footscray at the Olympic Park Oval on Friday, April 12, with the clash to preceed the AFL game between the same clubs at the 'G that night.
Similarly, Collingwood will host Richmond in a VFL game at the Olympic Park Oval on Friday, July 26, with the Magpies and Tigers meeting in a huge AFL clash at the MCG later that night.
The VFL Pies have been slated to play three curtain-raiser games prior to AFL matches at Marvel Stadium, although any of them could be moved if the Marvel Stadium surface deteriorates.
COLLINGWOOD'S 2019 VFL FIXTURE
Round 1: Saturday, April 6
Coburg v Collingwood (Piranha Park) 2pm
Round 2: Friday, April 12
Collingwood v Footscray (Olympic Park Oval) 4.30pm
Round 3: Saturday, April 20
Collingwood v Northern Blues (Victoria Park) 2pm
Round 4: Saturday, April 27
Essendon v Collingwood (Windy Hill) 2pm
Round 5: Bye
Round 6: Sunday, May 12
Collingwood v Sandringham (Victoria Park) 2pm
Round 7: Sunday, May 19
Geelong v Collingwood (GMHBA Stadium) 1pm
Round 8: Saturday, May 25
Collingwood v Box Hill Hawks (Victoria Park) 2pm
Round 9: Sunday, June 2
Port Melbourne v Collingwood (Adcon Stadium) 2pm
Round 10: Sunday, June 9
Casey Demons v Collingwood (Casey Fields) 2.10pm
Round 11: Bye
Round 12: Sunday, June 23
Footscray v Collingwood (Marvel Stadium or Whitten Oval) 11am
Round 13: Saturday, June 29
Collingwood v North Melbourne (Marvel Stadium or Victoria Park) Time TBC
Round 14: Saturday, July 6
Werribee v Collingwood (Avalon Airport Oval) 2pm
Round 15: Saturday, July 13
Collingwood v Williamstown (Victoria Park) 2pm
Round 16: Sunday, July 21
Frankston v Collingwood (Skybus Stadium) 2pm
Round 17: Friday, July 26
Collingwood v Richmond (Olympic Park Oval) 4.30pm
Round 18: Sunday, August 4
Northern Blues v Collingwood (Marvel Stadium or Ikon Park) 11.40am
Round 19: Sunday, August 11
Collingwood v Casey Demons (Victoria Park) 12pm
Round 20: Bye
Round 21: Saturday, August 24
Box Hill Hawks v Collingwood (Box Hill City Oval) 2pm