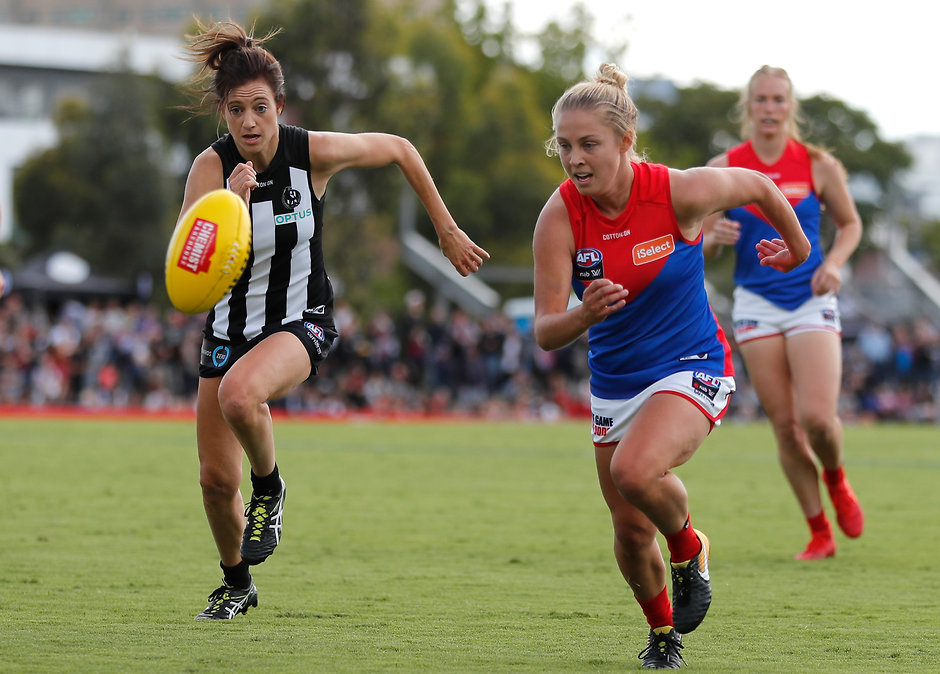 Collingwood's VFLW team is shaping up for a big round five clash against the Casey Demons at Casey Fields this Sunday.
Both sides have had a strong start to the season and have 3-1 win-loss records to their names, which sees the Demons currently sit in fourth position with the Pies only one spot away in fifth.
The Magpies will arrive in Casey after claiming their biggest win this season with a 33-point victory over the Thunder last weekend.
The Demons remain a top contender despite suffering their first loss of the season against the Southern Saints in round four.
Donning the stripes with the side for the first time this VFLW season is Collingwood's AFLW captain, Steph Chiocci.
Also returning is co-captain Ruby Schleicher who dominated in her earlier appearances this season, as well as midfielder Mikala Cann.
The game will also mark the first occasion that former Demons players Maddie Shevlin, Georgia Gourlay and Jordyn Allen meet their former team.
Please note this is a double-header match with VFL men's game between Casey and Collingwood to follow at 2.10pm.
Can't make it to the game?
Follow Twitter @CollingwoodFCW on Twitter and @collingwood_fcw on Instagram for live updates throughout the game.
Casey Demons v Collingwood
VFL Women's Round 5
Sunday 9th June, 11.30am
Casey Fields
Collingwood
B: 52. Nicole Hales, 12. 72. Katelyn Lee, 75. Emily Bliss
HB: 23. Lauren Butler, 18. Ruby Schleicher, 8. Britt Bonnici
C: 17. Steph Chiocci, 51. Aisling Curley, 32. Georgia Gourlay
HF: 6. Jordyn Allen, 46. Sarah Dargan, 25. Mikala Cann
F: 63. Paige Nash, 58. Jessica Blecher, 68. Sally Lynch
R: 92. Sarah King, 2. Chloe Molloy, 3.Brianna Davey
Interchange: 70. Jasmine Ferguson, 50. Grace Buchan, 55. Caitlin Bunker, 35. Maddie Shevlin
Emergencies: 49. Katerine Newton, 67. Morgan Doherty, 56. Paris Davey, 80. Stacey Mastras,
23rd Player: 66. N Xenos