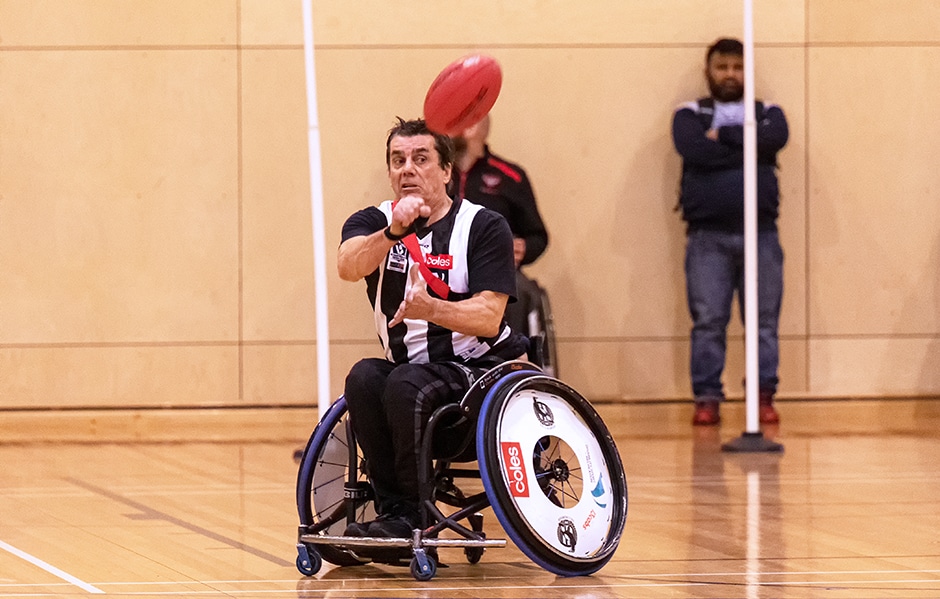 Collingwood dominated Hawthorn in key positions to win the game on Sunday. Riley Fitzgerald, bagging 12 goals for the game, and Brett Newman's five were too good for the Hawks defenders.
The 1St quarter saw the Pies get out in front by 26 point, pushing hard and able to stop the Hawks' forwards from too much damage on the scoreboard, keeping them to 2 goals straight.
The second was much like the first, the Pies pushing hard and controlling the game from both ends of the court. Josh Christian was a key in the centre tap to get the ball moving forward. Stroud and Christian pushing hard to stop the Hawks main goal scorers. The Pies lead at half time 49 points
The Pies made some changes at the third, able to get the bench rotating to get valuable minutes for the team. Hawthorn got 2 quick goals on trot and Collingwood returned back to the starters to keep the Hawks to a 13-point quarter. The Pies lead at the end of the 3rd by 49 points.
The fourth quarter saw the Pies push hard, knowing that 2nd position was up for grabs. With a good %, they finished off the quarter as good as they started the game. Pressure on the Hawks' forwards were key throughout the game, not giving them any easy shots or passes, and the Pies' forwards dominated with a 61-point win.
Coach Brendan Stroud said, "I was just after a win, be it one point. But, knowing we were close to getting into second spot if we kept going hard at ¾ time, we pushed harder to finish off the game. Everyone did their job, we all did just about everything right. Being able to get all players time on the court was great to be able to do. Two more games to go and if we win one of them we should be right for the finals.
"Arnold Razon stepping up in the backline was great to see where he has improved so much," Stroud continued. "The whole team has. It's been great to see them all improve so much. Putting 4 quarters together at this end of the season is great but the job isn't over. With two more games in the regular season, the finals are still open to three teams: Collingwood, Richmond and Essendon. We just need to keep playing the footy we are playing."
Collingwood plays Richmond in Round 9, Sun August 18 at 12.05 at Boroondarra - a must-win for the Tigers as they have a bye in the last round. The Pies will have to be at their best to stop the Tigers.
Collingwood 6.2.38 12.3.75 14.4.88 17.6.108
Hawthorn 2.0.12 4.2.26 6.3.39 7.5.47
See the full ladder here