Paul Robinson is one of the men behind the cult social media channels 'The Carlton Draft' and 'The Ressies Footballer'.

His Black and White passion is unquestionable, and the views represented in this article are solely his own and not representative of the Collingwood Football Club.

I never thought I'd find something that can make a loss to Carlton feel so insignificant to the Collingwood Football Club.

Mark 8 May 2017 down in your calendars as the day the heaven football side gained a commentator, a captain, a rover and a goal sneak… All wrapped up in a 5'5 mouth on a stick who would bleed Black and White if you cut him open.

From all reports, Lou Richards was Lou Richards every day of his 94 years. It didn't matter if you were Muhammad Ali, the Prime Minister or a patron at his old pub, The Phoenix, his demeanour didn't change.

And nor did it need too.

Lou was the type of man who could take the micky out of everyone. The only thing quicker than him running towards goal was his wit. Lou always got the last word in.

I'd say he's about to join some great names upstairs, but Lou is in a league of his own. None rival him.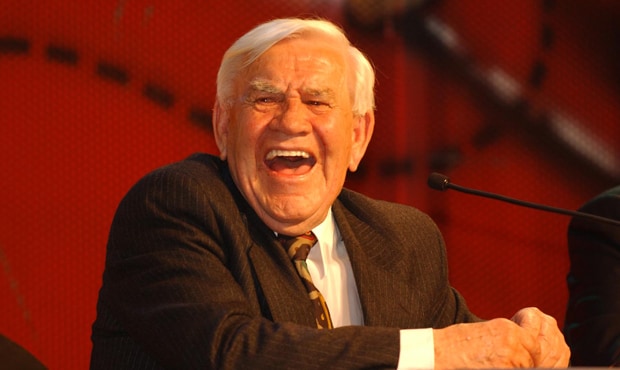 This week we take on the only side in our 125-year history we've never lost to, the six-year-old Greater West Sydney Giants.

If I was Nathan Buckley, I'd have a bigger bank account and a better body than the one I have now… but that's not the point. If I was Nathan Buckley, I'd be doing my best to exploit the weak link in their side at the moment. A man who has helped break our hearts many times before; Steve Johnson.

In the words of Lou, he's 'three yards slower than a statue', and if we move the ball out of defence quickly enough – three yards might be generous.
Last Friday night the Giants were arguing amongst themselves and were their own worst enemy. Captain Phil Davis went all Connor McGregor and tried to push Rory Lobb into another dimension and their forward line was a mess of finger-pointing and raised voices. It was like watching Auskick kids high on red Gatorade pointing and whinging at something no one else had any idea about!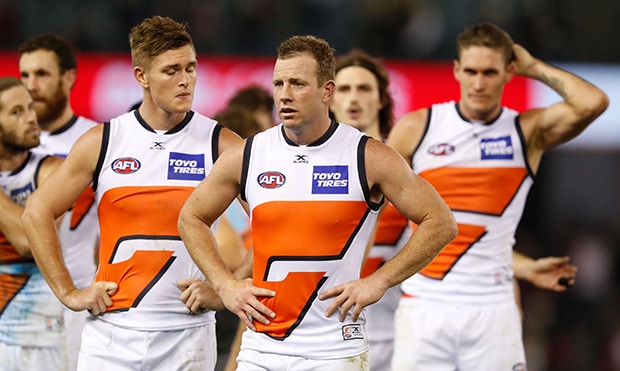 I rant and rave about my man-love for Alex Fasolo a bit, but if there's ever a stage built for him to shine, it's this one.

A cheeky forward pocket who wears the number one and doesn't mind telling you of his talents… sound familiar? It'll be nothing but a highlight reel from FazzyBoy this weekend.

Scott Pendlebury (the Jock from Jock and Journo) won't let anything, other than a future father-son selection, stop a great performance this Saturday. Pendles is a true Collingwood great and always rises to the occasion for this great club.

Hold that baby in a little longer, Alex. We need this five-time Copeland Trophy winner at his best on-field one more time, before he becomes the leading candidate for Father of the Year.

Lou, when you make your way to the bar up there, tell 'Pants' Millane we miss him.

I'd ask you to try and bluff the big man upstairs to give us the win on Saturday, but you don't need to. The boys will be doing it for you.

The mighty Pies by 29 points and Jack Crisp for 25 disposals and three goals.

Rest in Peace to 'The Lip'.

MORE:

'Everything in my life is Collingwood'

'Our stereotypical snot-nosed brother'

'Magpies or Mighty Ducks? Our Sydney mission'

'The man robbed of the 2010 Norm Smith'

'The ANZAC Day that started in tears'

'Nickelback barracks for Carlton'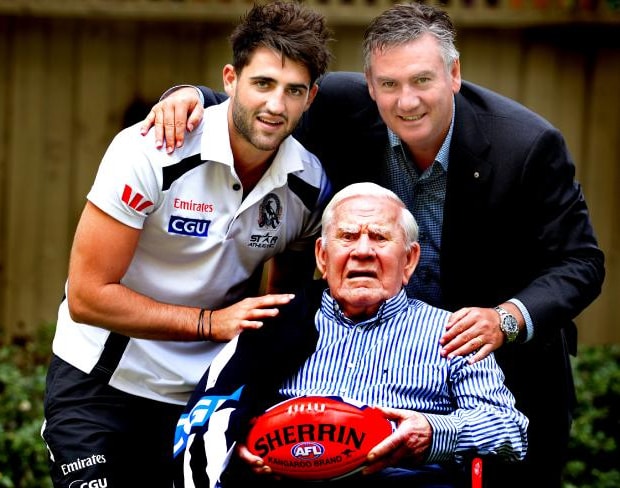 Image: The Herald Sun