Collingwood midfielder Levi Greenwood has had minor knee surgery for a medial ligament complaint. It is expected that he will be back training by late January.

The 28 year-old had been working well through the pre-season but with residual pain from an injury he suffered in round 20 of the 2017 season, against his former team North Melbourne.

Greenwood missed the final two matches of the season, after which an expert external opinion was sought. It was decided that rest would lead to a full recovery.

Collingwood Director of Football, Geoff Walsh, said that the continuing and nagging nature of Greenwood's discomfort prompted a rethink.

"The surgery, to the medial ligament, is relatively minor but it should allow Levi to fully recover and play and train pain free. We expect him to be back running inside six weeks."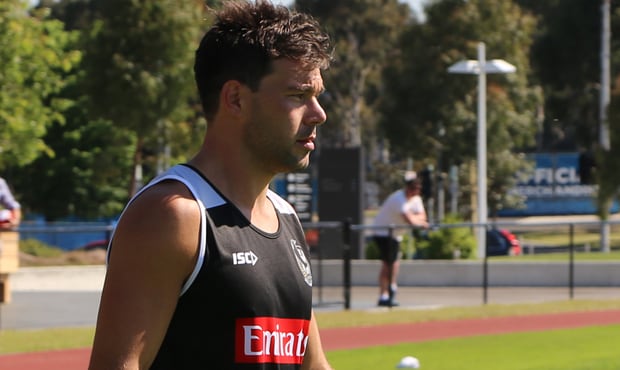 Levi Greenwood during pre-season training at the Holden Centre. Image: Collingwood Media.