Collingwood's brave victory over West Coast has come at a cost with both Darcy Moore and Travis Varcoe taken to the Epworth hospital after copping heavy knocks.

Varcoe's season looks to be over as he dislocated his elbow at the same time he was concussed when he hit the ground hard attempting to spoil the Eagles' Jackson Nelson in front of the interchange bench at Etihad Stadium in the third quarter.

He was helped off the ground and taken to hospital with Collingwood coach Nathan Buckley saying post-game that the early prognosis was that Varcoe would miss the rest of the season.

"He is going to be banged up big time and the early prognosis is we may not see him for the rest of the year," Buckley said.

It has been a wretched run for Varcoe who has managed just eight games in 2017 after being suspended and suffering a hamstring injury.

He only returned to the senior team three rounds ago.



Moore was injured early in the second quarter when he lost his balance backing into a huge pack and a group of players landed on his neck as he fell.

He managed to walk from the ground but was struggling for balance and complained of neck soreness.

After being taken into the rooms the club decided to take him to hospital as a precaution but Buckley said he hoped the injury wasn't too serious.

"Darcy has injured his neck in some shape or form," Buckley said.

"We're not exactly sure. We don't think it is serious but there were definitely precautions taken to not put him out on the field because he had a significant blow to it."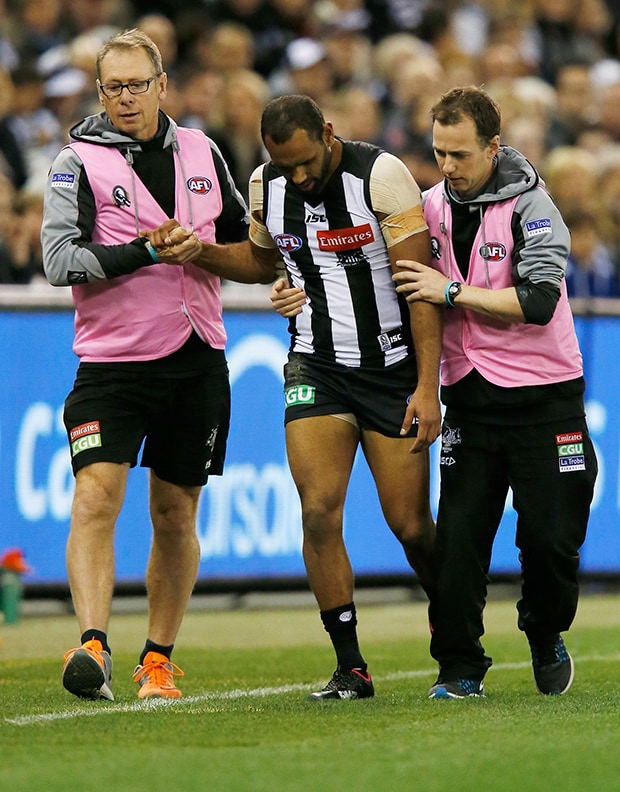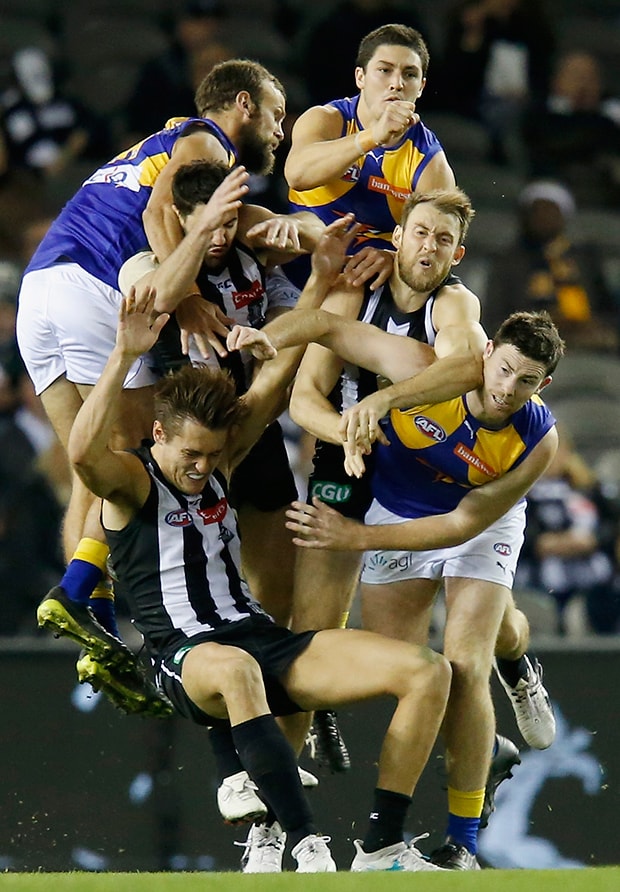 Travis Varcoe is helped off the ground by trainers, while Darcy Moore feels the impact of a big group of players. Pictures: AFL Photos.