When I was drafted, I was at my place in Western Australia having a party.

I'd spent the year doing everything I could to find myself at an AFL club when the time was right. East Fremantle was my current home, and I'd managed to play nine senior WAFL games as the 2010 season went on. Throw in a handful of matches for WA in the Under 18 National Championships and I knew I could match it with the best kids in the country.

I sat surrounded by my family and friends as 44 other names were read out. Some I knew well. East Freo teammate David Swallow was Gold Coast's number one pick, while another Shark, Jamie Cripps, went to St Kilda with pick 24.

I was a massive West Coast fan, massive. But I was happy to leave my Eagles behind. And that I did when I was selected by Collingwood with pick 45 in the 2010 National Draft.




Two days later, I was on a plane. By myself.

I was picked up at the airport by my management and met a bloke by the name of Trent Stubbs, a fellow draftee who had flew in from Sydney and happened to have the same management. They picked us up from the airport and took us out to dinner with Derek Hine. We spoke about what we were going to do and how we were going to approach beginning our lives as AFL footballers.

The Holden Centre was the Westpac Centre at the time and it was as big and sophisticated as I was expecting. Yet in November 2010, it was eerily quiet.

All the boys were over in Arizona on a training camp. This meant it was just me and the other blokes who got drafted. We all trained together for about two weeks before anyone rocked up. It was kind of nice because in dribs and drabs the senior players started rolling through and we weren't just thrown into meeting 40 other guys. A big clean-out after the premiership meant Collingwood had a massive draft that year. But in my first weeks, it was just me and the handful of other blokes who got drafted.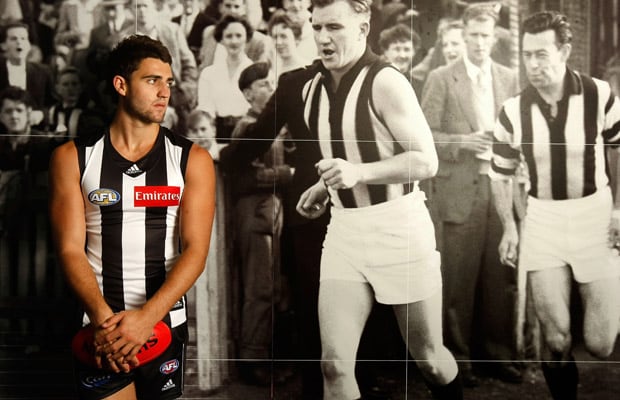 And now I'm the last man standing.

We ended up getting six draftees that year, and five more guys followed in the Rookie Draft not long after. The only two still playing are Paul Seedsman at Adelaide and Jonathon Ceglar who's at Hawthorn. I'm the only one left at the Pies.

At the time I wasn't alone. In fact I was lucky enough to share my share my journey with one of my best mates. Jack Perham was another teammate of mine at East Fremantle. I got drafted and the Rookie Draft was two weeks later. He was a real smokey. And I started getting whispers.

"Mate, I might get rookied here," he told me.

"No you won't, don't kid yourself."

"Mate, Derek Hine has been calling me flat out. I reckon I'm a chance."

And then sure enough the Rookie Draft came around and he got picked up. Jack and I lived together for a year. Unfortunately he didn't go on and only spent the year, but that was an unreal experience.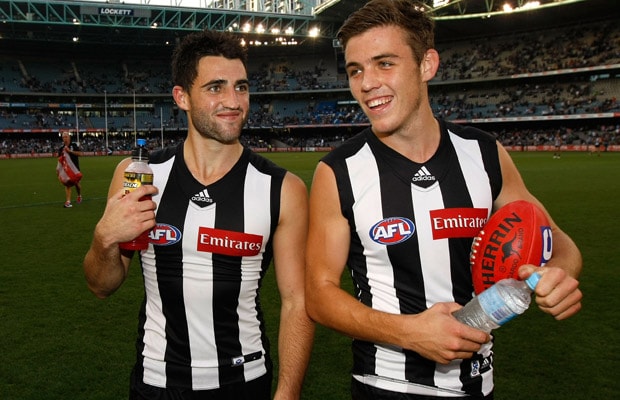 I was homesick throughout my whole first year.

It was just such a whirlwind. I played my first senior game in round 12 and then played every game and ended up playing in a Grand Final in my first year.

But I didn't feel really settled.

I was 18 and had never lived out of home. I was nowhere near a senior player and I wasn't a guaranteed starter every week. It was almost like I was tight with all the young boys I got drafted with, but I was just starting to build relationships with the older boys.

It probably wasn't until my third year where I finally felt like I was taking a bit of ownership of this place. I was starting to become a part of a club, a part of the furniture. And then the past three years now, I really enjoy having ownership and really building the football club. I'm really trying to help take it somewhere special. That feels nice. It's really nice to feel a part of something.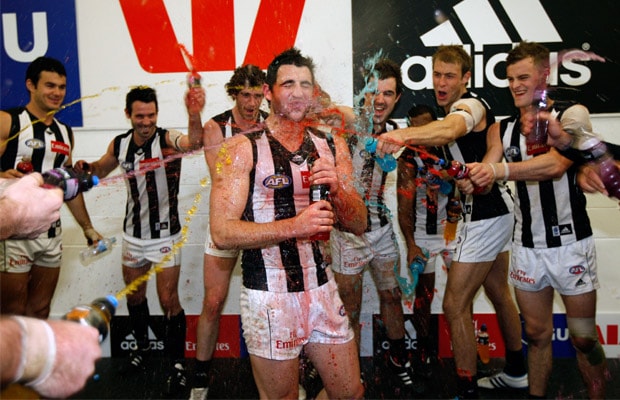 What advice do I have for the next crop of kids?

Stay away from me.

Nah, in all seriousness – just jump into it. Throw yourself into it, get around everybody at the club and enjoy your new independence.

Sometimes you'll feel like there's not a lot you have to offer straight up. Pick the brains of the older guys and understand that we all really, really want you to succeed. We're in a position where we want to win premierships and we just want to make you guys the best you can be as quickly as possible.

At the end of the day, you come in and are automatically behind the eight-ball. It's expected, but it makes it your job to come in and work harder than everyone else to catch up. As soon as you do that, you're halfway there. We used 39 players this season and six of them were debutants. Work hard, do all the right things and you could be playing for Collingwood on the MCG before you know it.

If you've been drafted, chances are you've done a lot of things right already. But this is the next stage of your life.

Embrace it.

- Faz