The nomination period for Collingwood board positions closed at 5pm yesterday.

Two nominations were received, one from Jodie Sizer and the other from Paul Licuria, who will now join the board as replacements for Alisa Camplin and Ian McMullin who have chosen to step down.

As such, there will not be a board election in 2018.

Sizer, a founding partner and co-ceo of PricewaterhouseCoopers Indigenous Consulting, is a Djab Wurrung/Gunditjmara woman and one of Australia's foremost Indigenous leaders.

A life-long Collingwood supporter who has been the chair of the club's Reconciliation Action Plan (RAP) sub-committee, Sizer has worked with tertiary institutions, governments, sports codes and major businesses in creating meaningful change for Aboriginal people.

Sizer has qualified as a Certified Practising Accountant (CPA), possesses a strong background in corporate governance and is a graduate of the Hedland Leadership Program and the University of Melbourne's Asia-Australia New Leaders Program.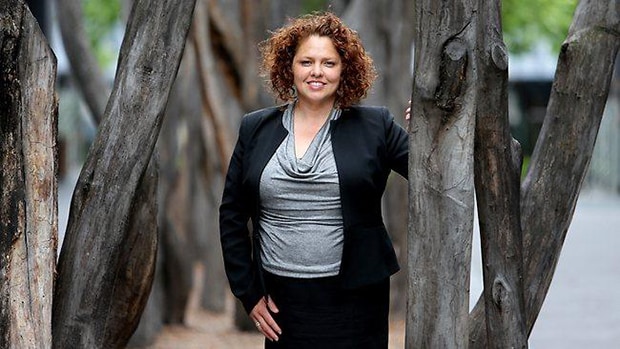 Jodie Sizer has recently worked on Collingwood's Reconciliation Action Plan (RAP) committee. Image: The Australian

Licuria is well known to Collingwood, having played 182 of his 192 games of AFL football with the Magpies between 1999-2007. He played 10 matches with the Sydney Swans during 1997-1998.

As a player Licuria distinguished himself by winning two E.W. Copeland Trophies (2001, 2002), the Bob Rose Award as best finals player in 2002 and the Darren Millane for best clubman in 2003. He was a fan favourite for his industry and heart and was admitted into the Collingwood Hall of Fame in 2011.

Licuria is currently chief executive of Alffie.com, an online training organisation delivering education to the employment, disability employment, rehabilitation and corporate training sectors.

He is a qualified pilot, a business graduate of Swinburne Institute of Technology and holds a Masters of Business Administration from Victoria University.

Licuria will fill the vacancy created by McMullin, who has stepped away after almost two decades on the board, most of that time as football director.

With his on-field performances as a player and off-field contributions to Collingwood, McMullin has served Collingwood for over a quarter of a century and contributed to many of the club's greatest modern day successes.

He has agreed to stay close to Collingwood as a club patron and, in the immediate future, assist Licuria with his transition into the football director's role.

"It has been a privilege and a wonderful experience to serve Collingwood," McMullin said.

"The review and subsequent blueprint the club commissioned last year made a case for change right across the club, a position I agreed with, and for me the club comes first. I feel the time is right to pass the baton on to someone like Paul Licuria.

"Collingwood is one of the great characters on the national sporting stage. It will always be close to my heart and, of course, I will always be available to help the Collingwood Football Club in any way I can."

Camplin has chosen to retire as a director after more than eight years on the board.

As a gold medal winning Winter Olympic athlete and with a substantial career in sports administration with organisations such as the Australian Sports Foundation and the Australian Sports Commission, Camplin brought to Collingwood a unique perspective on elite sporting performance.

Her insights and expertise, coupled with an impressive corporate career with IBM among others, informed much of Collingwood's top-level decision making and most recently her advocacy and support for Collingwood's move into women's sport was influential.

Camplin, who is currently in PyeongChang as High Performance Manager with the Australian Winter Olympic team, said it had been a dream come true for a life-long Collingwood supporter to contribute to, and share in, a rich chapter of the club's history.

It is anticipated that Camplin will remain involved with Collingwood working with the board and management to ensure that the club's ambitions for women's sport are realised.

"To play a role in a premiership, in 2010, and share in the transformation of Collingwood that has seen AFLW and Magpies Netball teams brought to life is something I will always be grateful for," Camplin said.

"I am very optimistic about Collingwood's future and all that we stand for as a club. I look forward to a continued commitment to our sporting success, and thank everyone for the great opportunity to contribute. Without a doubt, I will be cheering loudly for all of our men's and women's teams for decades to come – Go Pies!"

Collingwood president, Eddie McGuire, paid tribute to both of his long time board colleagues.

"Alisa, Ian and their families gave so much to Collingwood. They will always be distinguished members of the Collingwood family," McGuire said.

"When our club was at one of its lowest ebbs, I turned to Ian McMullin and asked him to sacrifice his time, business and family life for the sake of Collingwood. His emphatic answer was 'Yes', and has been for 20 years.

"I am thrilled that, in deciding to step down, he has accepted the honour of being a club patron, mentor and on-going contributor to Collingwood.

"Alisa is one of Australia's pre-eminent sports administrators, with a heavy work and family load. It says so much about her love of Collingwood that she has committed herself to a major growth area of our club – women's sport. I can't thank her enough for all that she has done, and will do."

"I also want to welcome Jodie Sizer and Paul Licuria to the Collingwood board. Paul's football pedigree and business acumen make him a perfect fit and Jodie, a passionate Collingwood person, has the cultural and corporate expertise, experience and leadership to have an impact across so many areas of the club."




Paul Licuria has forged a successful business career after retiring from AFL football in 2007. Image: AFL Photos.