Jack Crisp and Will Hoskin-Elliott have committed their long term futures to Collingwood by signing lengthy contract extensions.
Crisp has inked a four year extension that takes him through until the end of the 2023 season. Hoskin-Elliott has signed on through to the end of the 2022 season.
The pair, both 25 years of age, played their 100th matches in season 2018, featured strongly in the club's run to the grand final and stand to be integral to what comes next for Collingwood.
Crisp has played 92 consecutive matches for Collingwood since crossing to the Holden Centre from Brisbane at the end of 2014, as part of the deal that sent Dayne Beams to the Lions.
He has four top 10 finishes in the Copeland Trophy, three of those being top six. Crisp placed fourth in the 2018 best and fairest count.
Like Crisp, Hoskin-Elliott played every match in 2018, a campaign that was clearly his best in black and white. He kicked 42.16 as a mobile forward who was one of five Collingwood players to kick 29 or more goals in the season.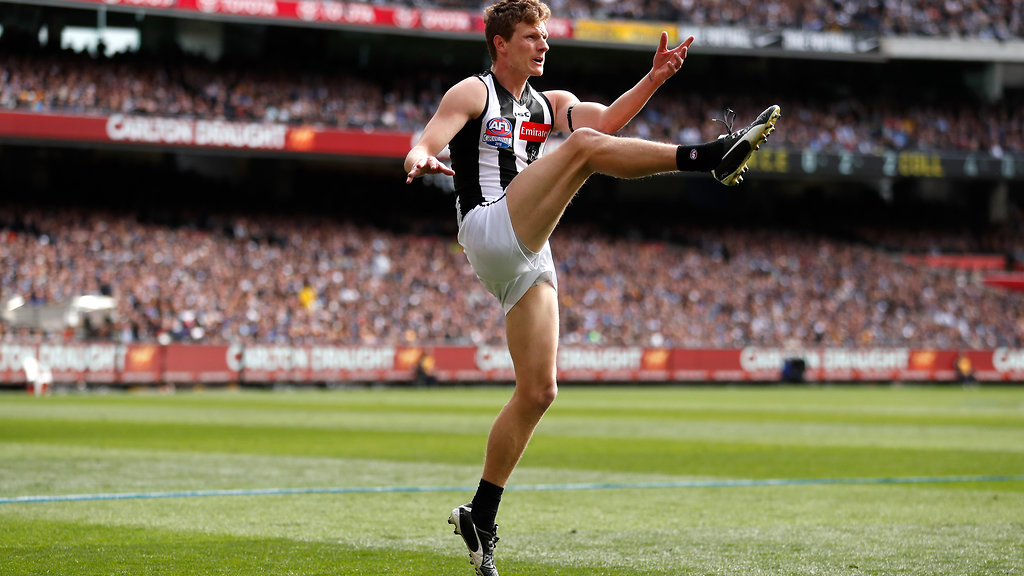 "At the end of the 2018 season retention was a focus for us," explained Collingwood list manager, Ned Guy.
"Jack and Will were obvious priorities in that regard, given the seasons they produced, their experience and the fact that they are reaching the sweet spots of their careers.
"That they were keen to sign long term is also an indication of their faith in the coach, their team-mates and the broader program, which is heartening. They are enjoying their football."