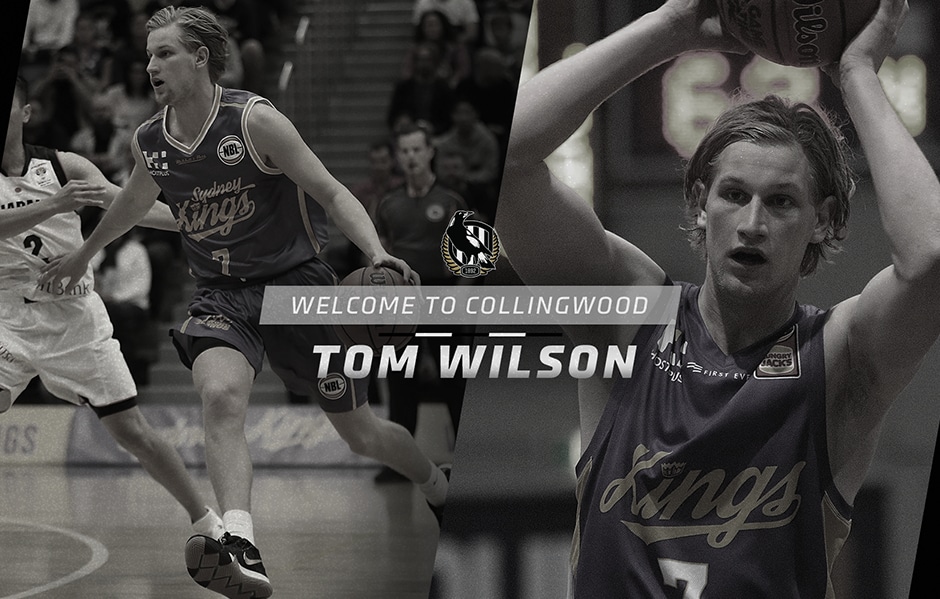 Collingwood Football Club has signed former Australian Boomer Tom Wilson as a Category B Rookie.
A talented junior athlete, Wilson chose to pursue a career in basketball at age 16 and went on to represent the country in the Under 17 and Under 19 FIBA World Championships as well as join the Australian Boomers team.
Wilson spent time playing basketball in the United States and Serbia before returning to Australia as a guard with the Sydney Kings.
The 21-year-old chose to step away from the court earlier this year to return to Australian rules football, having last played with Vic Metro in the 2013 NAB AFL Under 16 Championships.
"I'm excited to join the Collingwood Football Club and have the opportunity to pursue a career in another sport," Wilson said.
"I've been so fortunate with my experience playing basketball, but I'm really happy to return to Melbourne and join the club I supported growing up.
"Switching back to football will be an adjustment and I know I've got a lot work ahead of me, but I'm keen to get into training and work with the team at Collingwood."
Collingwood List Manager Ned Guy said the club had been following Wilson closely, in the event that he chose to return to football.
"We kept an eye on Tom while he was playing basketball, knowing we'd be keen to get him on board if he was to make the switch back to football," Guy said.
"We believe a lot of the traits that have made Tom a successful basketballer are transferable to football. Having already played the sport, we look forward to getting him into training and seeing what he can do.
"We're thrilled to have Tom at Collingwood, and look forward to watching him develop over the coming years."
Wilson will arrive at the Holden Centre on Monday 6 May.